Free real-time identity protection services and earn Cash Back Merchant Rewards.
Account Details
Free Identity Protection Services
Cash Back Merchant Rewards
Reduce or Eliminate Monthly Fee¹
Choice™ Checking Account Details
$10.50 per month with fee-reduction options to reduce or eliminate your monthly fee¹

No minimum balance required
Free real-time identity protection services – including internet monitoring², ID restoration, and wallet replacement services – through myidguard.com
Shop and save at thousands of retailers with exclusive discounts while earning cash back Merchant Rewards on everyday purchases

Courtesy Pay up to $1,200³

Opening deposit minimum: $25


How to Reduce Your Monthly Fee
Complete the following requirements to earn credit up to $10.50 per month¹:
Enroll in eStatements and opt-out of paper statements = $1 credit per month
Signature-based debit card purchase that posts and settles within cycle = $0.20 credit each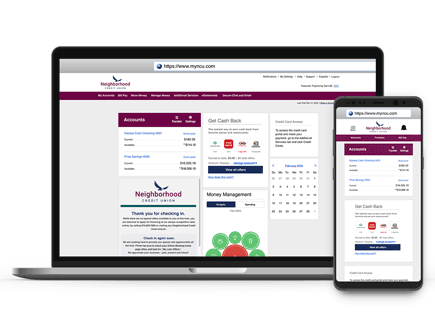 All Neighborhood Credit Union checking accounts feature:
Surcharge-Free ATMs
The Allpoint ATM Network allows our members the ability to withdraw cash at over 50,000 ATMs nationwide without charging an ATM fee.
Shared Branching
Easily access your accounts with over 6,100 nationwide Co-Op locations from which to do deposits and withdrawals in the lobby. 
Courtesy Pay
Protect your checking account with overdraft protection! Opt-in for the Courtesy Pay privilege for ATM and debit transactions.
Want to compare our accounts side by side?
Click the "Compare Accounts" button to explore in-depth.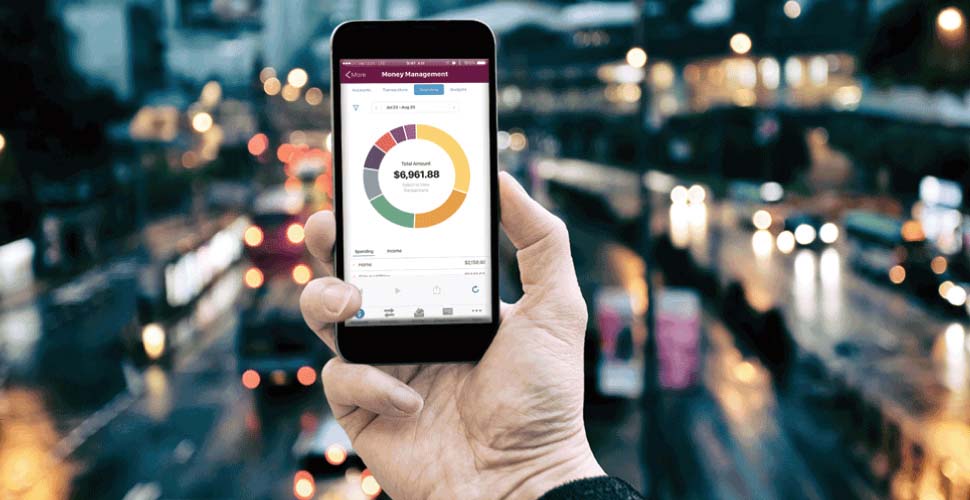 Financial Management Software
Fine-tune and track your spending habits and financial goals with ease from our Money Management dashboard.
Frequently Asked Questions
¹Restrictions apply. Choice Checking begins with a $10.50 base service charge monthly fee that can be reduced or eliminated. The fee is reduced by $1.00 each Qualification Cycle for receiving electronic statements. The fee is reduced by $0.20 each time you use your debit card to make a signature-based purchase during the Qualification Cycle (purchase must be $5 or more; ATM and PIN based transactions are excluded). See the Rates & Fees page here.
²MyIDGuard's system monitors the internet and social websites for up to 25 items, including debit cards, credit cards, social security number, and other personal information that the account holder provides. If any of the account holder's provided information is detected, the account holder will immediately receive notification. Credit report monitoring is not included.
³Courtesy Pay is available to qualified members after 60 days and overdraft fees apply. Please view the Courtesy Pay Guide here.
View the Truth-In-Savings Disclosure.
LivePerson Chat
By clicking the button below, you will be launching the chat platform to speak with one of our customer service associates.