Neighborhood Credit Union Now Has Zelle®
Published August 28, 2020 
  
Zelle® Makes it Fast, Safe and Easy to Send Money Digitally to Those you Know and Trust With a Bank Account in the U.S.  

Dallas, TX - Neighborhood Credit Union announced that Zelle is now live in Online Banking and MyNCU Mobile App. Zelle is available in the digital banking experience of Neighborhood Credit Union, Zelle enables convenient digital payments for more than 23,139 mobile banking users at Neighborhood Credit Union. 
"The ability to instantly move money during this pandemic is needed now, more than ever. Zelle is the answer," says Neighborhood Credit Union Senior Vice President, Carolyn Jordan.  "We're thrilled to bring Zelle's real time convenience and peace of mind to Neighborhood Credit Union members so they can send and receive money to friends and loved ones safely and securely." 
The Zelle Network® includes financial institutions of all sizes. For more than 120 million consumers, Zelle is already available from the convenience of their mobile banking app, making digital payments a fast, safe and easy alternative to cash and checks. Money sent with Zelle moves directly from one bank account in the U.S. to another, using only a recipient's email address or U.S. mobile number. Funds are typically available within minutes when both parties are already enrolled with Zelle. Consumers who are not enrolled and receive a payment notification or a request for payment can enroll through their financial institution or by downloading the Zelle app if their financial institution does not participate. 
Neighborhood Credit Union is a forward-thinking company, that understands the importance of technology in the financial industry and dedicates its efforts to offer nothing but the best. Members of Neighborhood Credit Union experience a user-friendly Online Banking and award-winning MyNCU Mobile App, where they can complete most banking needs. Conveniently and securely check account balances, deposit checks, quickly send payments, and so much more from anywhere at any time. 
About Zelle® 
Brought to you by Early Warning Services, LLC, an innovator in payment and risk management solutions, Zelle makes it fast, safe and easy for money to move. The Zelle Network® connects financial institutions of all sizes, enabling consumers and businesses to send fast digital payments to people they know and trust with a bank account in the U.S. Funds are available directly in consumer bank accounts generally within minutes when the recipient is already enrolled with Zelle. To learn more about Zelle and its participating financial institutions, visit 
http://www.zellepay.com
.  
About Neighborhood Credit Union 
As an active part of the community for 90 years, Neighborhood Credit Union is a not-for-profit financial organization with
locations
in Collin, Dallas, Denton, and Ellis counties, as well as the city of Arlington. Located all across North Texas and assets topping $815 million, Neighborhood Credit Union has a continuously growing membership of 56,000. For more information, call (214) 748-9393 or visit our
website.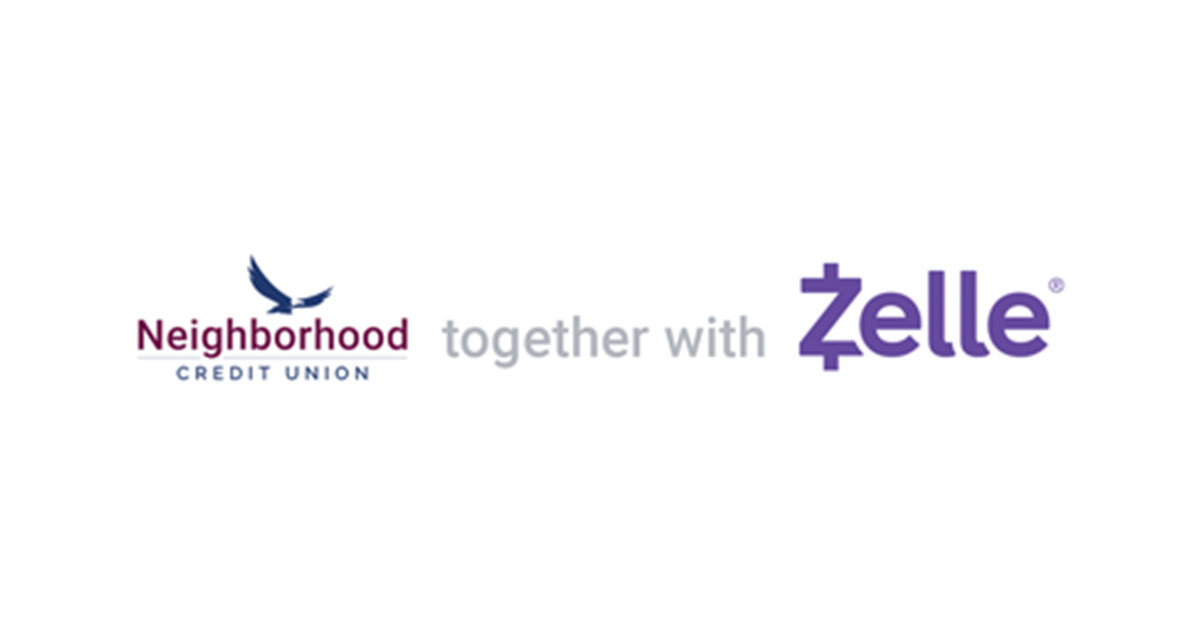 Zelle and the Zelle related marks are wholly owned by Early Warning Services, LLC and are used herein under license. 
Catch Up on More News
Explore News & Events for more updates on what's happening in your community and at the credit union.