Free Checking with High-Yield Interest
Earn 2.00% APY interest on up to $50,000 account balance and ATM withdrawal fee refunds¹
To Qualify for Rewards
Complete the following requirements each
Qualification Cycle†
 to qualify for 2.00% APY interest and ATM withdrawal fee refunds of up to $15:¹
Fifteen (15) individual or combined debit or credit card transactions of $5.00 or more post or settle
AND one automatic ACH payment or direct deposit post and settle
AND go paperless! Sign up to receive eStatements and decline paper statements
Kasasa® Cash Checking Account Benefits
---
†Qualification Cycle = a period beginning one day prior to the first day of the Monthly Statement Cycle through one day prior to the close of the Monthly Statement Cycle. Transactions may take one or more banking days from the date the transaction was made to post to and settle account.
1APY = Annual Percentage Yield. Kasasa Cash qualifications that must be met to obtain the 2.00% APY and ATM Withdrawal Fee refunds include: 1. Fifteen (15) individual or combined debit card or credit card transactions of at least $5.00 or more each (transactions may take more than one day to post/settle to your account); AND 2. Have at least one (1) automatic ACH payment or direct deposit post and settle; AND 3. Sign up and agree to receive eStatements and decline paper statements. ATM transactions or transfers between accounts not valid for qualifying. Qualifying transactions must post to and settle account during monthly qualification cycle (Qualification cycle = one day before beginning of statement cycle through one day before end of statement cycle. Statement cycle = first day of month through last day of month.) If qualifications are met each monthly qualification cycle: (a) Domestic ATM withdrawal fees incurred during qualification cycle will be reimbursed up to an aggregate of $15 and credited to account on the last day of monthly statement cycle; (b) balances up to $50,000 receive APY of 2.00%; and (c) balances over $50,000 earn 0.10% APY on portion of balance over $50,000, resulting in 2.00% to 0.73% APY depending on the balance. If qualifications are not met, all balances earn 0.01% APY. Minimum to open is $100. Fees may reduce earnings (see fee schedule). Limit one account per household. 
²Courtesy Pay is available to qualified members after 2 days and overdraft fees apply. See Rates & Fees page for current fees. Please view the Courtesy Pay Guide(Opens in a new Window) here.
View the Truth-In-Savings Disclosure(Opens in a new Window).
Why Choose Kasasa® Cash Checking?
Earn Interest at 2.00% APY¹
ATM Withdrawal Fee Refunds¹
Get paid up to 2 days early.*
Depending on your employer, you can get your direct deposit up to 2 days earlier than payday with a Neighborhood Credit Union checking account.
---
*N
eighborhood Credit Union may give early access to direct deposit funds from your employer, payments and credits into your account, or government deposits and payments depending on when the deposit or payment file is submitted to Neighborhood CU. Weekends or bank holidays may affect the posting date. As a result, the availability or timing of early direct deposit may vary from pay period to pay period. Fraud prevention restrictions may apply and delay early availability of funds. Early availability is not guaranteed. Additional restrictions may apply.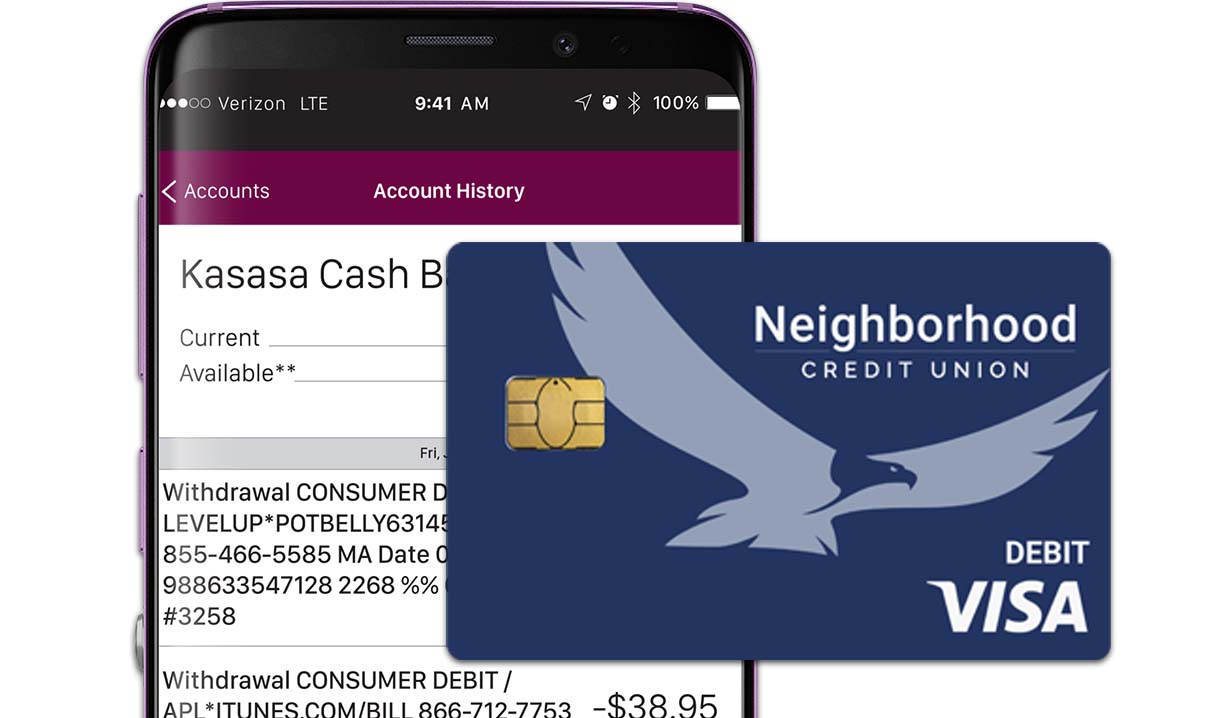 All Neighborhood Credit Union checking accounts feature:
Calculate your Kasasa® Cash Checking Rewards
What is your average checking account balance?
What funds from other accounts could you add to earn more money?
How many times a month do you use another bank's ATM?
Estimated Annual Rewards
$0.00
Estimated Monthly Rewards
$0.00
Estimated ATM Fees Refunded
0
open Now
This is an estimate based on the information you provide and we do not guarantee the accuracy of these results. For informational purposes only. Actual terms will vary. This calculator is not intended to provide legal, investment, or financial advice or to indicate the availability or suitability of any Neighborhood Credit Union product or service to your unique circumstances.
Courtesy Pay
Protect your checking account with overdraft protection! Opt-in for the Courtesy Pay privilege for ATM and debit transactions.
Surcharge-Free ATMs
The MoneyPass and Allpoint ATM Networks allows our members the ability to withdraw cash at over 90,000 ATMs nationwide without a surcharge fee.
Shared Branching
Easily access your accounts with over 6,100 nationwide Co-Op locations from which to do deposits and withdrawals in the lobby. 
Earn Cash, Refer Friends
Whenever you refer family or friends who do not have a membership with us you'll receive $25.00* when they open a new member checking account.
Send Money with Zelle®
Zelle is a fast, safe and easy way to send and request money. Funds are sent directly to an account, and all you need is the recipient's email or U.S. cell number. 
GreenPath Financial Wellness
With free access to money management and financial education services, GreenPath is a non-profit that partners with you to achieve your financial goals.
Want to compare our accounts side by side?
Click the "Compare Accounts" button to explore in-depth.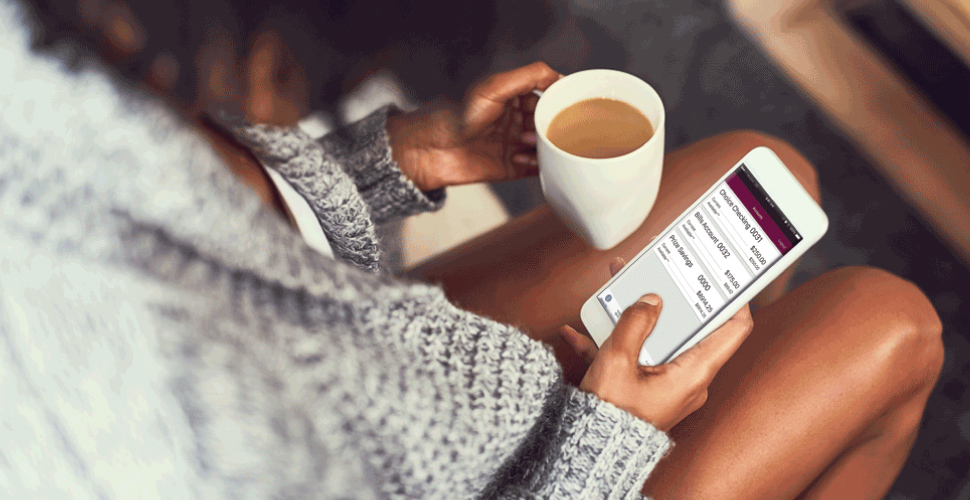 MyNCU Mobile App
Use our award-winning app to manage your accounts, deposit checks, make transfers, and more.
Frequently Asked Questions