Home Equity Loans
Offering two different types of Home Equity Loans with competitive rates so you can have the peace of mind to find a plan that's right for you.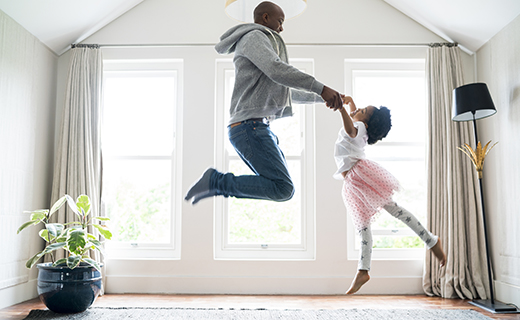 Benefits of a Traditional Home Equity Loan
It does not impact your first mortgage, acquisition costs are typically lower than a cash-out refinance, and interest charged on this loan may be tax deductible.
Benefits of a Cash-Out Refinance
Lower your current mortgage interest rate, capitalize on a lower total rate than a home equity loan or home equity line of credit (HELOC), and you only have one loan and one payment,
The interest charged on this loan also may be tax deductible.
Home Improvement Loan
Planning ahead is never a bad idea, especially when you're looking to sell your house. Making home improvements can only help increase the value of your home when you decide to put it on the market. Let us help you along the way.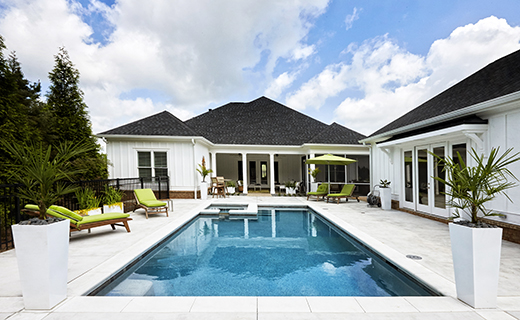 Improvement projects that add value to your home
Basic updates such as fresh paint, fixing leaks, or getting rid of mold, adding a new bathroom, remodeling the kitchen, adding a deck or pool to your backyard, and re-insulating your home to be more energy efficient.
Loan Requirements
When you take out a Home Improvement Loan, you will be required you to give a full description of your project along with one preferred estimate including as much detail as possible. Your application should also include individual steps to be completed during the project, along with applicable costs to each stage.
Disbursement Schedule 
The disbursement schedule will depend on the complexity of the project. Smaller home improvement projects may benefit from a simple four step schedule, while bigger projects may require five to seven disbursements as specific parts of your project are completed and inspected.




Mortgage Loans and Refinancing
Looking to purchase or refinance your home? Neighborhood Credit Union offers low-rate mortgage loans up to 95% maximum loan-to-value. Let one of our mortgage service professionals help you with this important investment! 
Loan Rates
For current mortgage rates including purchases, Home Equity, and Home Improvement, please call the Mortgage Service Team at 972.629.7896 or email
mortgage@myncu.com
What would you like to do next?

 

 

 

Licensing Information

Kenny Cooper: NMLS# 774640

Ti-Lisa Hurd: NMLS# 1571608

Modesta Pineda: NMLS# 641225

Dyveonne Reece: NMLS# 1098188

Cherise Riley: NMLS# 1118895

Mike Roark: NMLS# 1098189

Neighborhood Credit Union: NMLS# 403562
LivePerson Chat
By clicking the button below, you will be launching the chat platform to speak with one of our customer service associates.