New Branch in Prosper, TX
Grand Opening Special
$100 CASH
Get $100 cash when you open a new checking account!*
Use promo code PROSPER
$100 CASH BONUS
Bring your auto loan over from another financial institution and we'll beat your rate or give you $100 cash bonus.†

 

Enjoy your first payment in 2021 with up to 120 days no payments.‡
 *To qualify for the $100 checking bonus: You must be a new Prosper Neighborhood CU consumer checking customer who has not had a Neighborhood CU consumer checking account open within the last 6 months. Promo code PROSPER must be used at application input to be eligible for this bonus. Eligible accounts include Neighborhood CU's Kasasa Cash Checking, Kasasa Cash Back Checking, Priority Checking and Fresh Start. Within sixty (60) days of account opening, must have one (1) electronic Direct Deposit of your paycheck, pension or government benefits (such as Social Security) from your employer or the government in the amount of at least $500 post to the new checking account. Qualifying electronic Direct Deposits do not include payments received into your account from payment apps such as Paypal, Venmo and other similar payment service providers. Offer cannot be combined with other offers. We reserve the right to deduct the bonus amount if the account is closed within 12 months of opening. Account must be open and in good standing with a balance greater than or equal to $0.00 at the time of payment in order to receive the new account bonus. Neighborhood CU may report the value of the bonus to the IRS as required by law. Any person(s) whose tax status would require Neighborhood CU to impose tax withholding of any sort will not be eligible for this bonus. $100 bonus cannot be used to fund the account. Offer available for a limited time only.
Our Digital Services are always open!
You can do nearly everything through myncu.com or the MyNCU Mobile App to manage your account from the comfort of home. Open accounts, deposit checks, transfer funds, check your balance, and more. But if you're new to Neighborhood Credit Union and would like to talk to someone about opening a new account, feel free to make an appointment.
Bank Where You Live
You don't have to wait to become a member! All of our great products, loans, and membership benefits are available to Prosper and surrounding Collin County residents starting in August 2019. Don't miss a beat and utilize our suite of easy-to-use digital banking services while the Prosper branch is open but lobbies remain closed.
Account Finder     Online & Mobile Services
Kasasa® Cash Checking
0.01%-2.00% APY1
A free, high yield checking account.
ATM withdrawal fee refunds of up to $20.¹
No minimum balance.
Open Now
Cash Rewards
1.50%
cash back on all purchases²
Earn 1.50% cash back on all of your purchases.²
No annual fee or balance transfer fees.
Low variable interest rate.²
Growth at a Glance
92 years
of relationships & trust
60,000 members
satisfied and counting
$5.9 million
in dividends paid in 2021
Support Prosper, Bank Local
Profit is returned to you with better rates & lower fees.
We're not like banks where the profits go straight into the pockets of shareholders. Our earnings go straight back to you in the form of better rates, dividends, & lower fees.
We are not-for-profit, owned & governed by the members.
Not only are our members a part of our community, they are stakeholders of the credit union and are key players to how we operate.
Credit Unions offer better rates than the big banks.
We are in the business of helping people achieve their short and long-term financial goals for their families as well as help them live a life of financial freedom.
Why We Chose Prosper
A lot of exciting things are happening in Prosper. We wanted to be conveniently available in the northern Collin County area, rewarding our North Texas neighbors with great service, rates, and digital offerings as the area continues to grow.
Our Story
Originally known as Dallas Postal Credit Union, Neighborhood Credit Union opened its doors to its first members in April 1930, just months after the U.S. stock market crashed. During the Great Depression, when American confidence in financial institutions was at an all-time low, Dallas Postal Credit Union won the trust and loyalty of its charter members. In 2001, the credit union officially changed its name to Neighborhood Credit Union, a name that more accurately reflects the diverse base of members from all over the Dallas area.
Prosper Branch Construction Timeline
October 2019
In October of 2019, Neighborhood Credit Union purchased land at 2201 E. University Drive for the future site of our Prosper, TX branch location.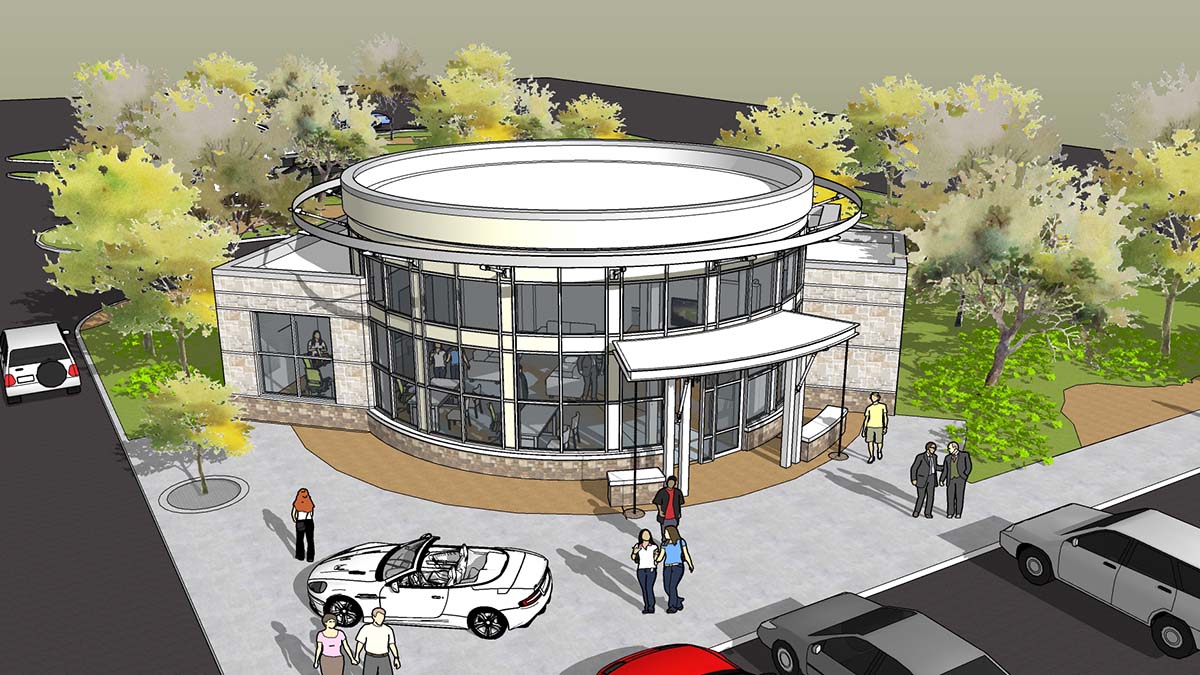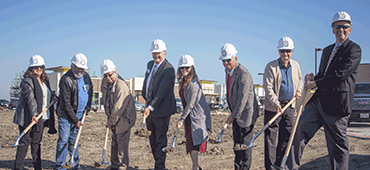 December 13, 2019
On a sunny Friday afternoon, Neighborhood Credit Union broke ground at the Prosper location.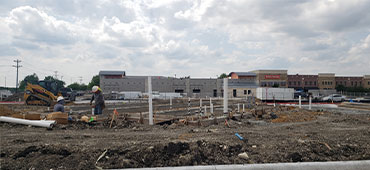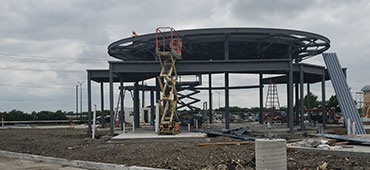 May 13, 2020 
Prosper branch frame is up. 
October 1, 2020 
Grand opening and ribbon cutting ceremony.
Who We Are
Formerly known as Dallas Postal Credit Union, Neighborhood Credit Union opened its doors to its first members in April 1930, just months after the U.S. stock market crashed. During the Great Depression, when Americans' trust in financial institutions were at their lowest, Dallas Postal Credit Union won that trust and loyalty of its charter members. In 2001, we officially changed our name to Neighborhood Credit Union, a name that more accurately reflects the diverse base of members from all over the Dallas area.
Neighborhood Credit Union now serves the entire state of Texas with over 60,000 members and assets that top $1 billion. Our ongoing effort to offer members convenient services in their communities and mobile access wherever they go has made us a top-rated credit union in the Dallas-Fort Worth area.
Prosper Branch Groundbreaking
11:00 am
September - December 2019

Free Financial Literacy Workshop Series
Grand Prairie Library Locations
3 Events Each Month
Elder Financial Abuse Workshop
North Dallas Branch
13651 Montfort Drive
Dallas, TX 75240
Become a Member Today
You don't have to wait until the new branch location is complete to start banking local! Utilize our digital banking services and earn your rewards today.
---
†Rates and terms subject to change based on market conditions. Rates are based on loan term, age of vehicle, borrower eligibility, credit review and market conditions. The maximum interest rate is 18.00% APR, and minimum loan amount is $10,000. No more than $50,000 loan amount for an auto refinance, with interest calculated according to simple interest for a term between one and 72 months.
Offer limited to the refinance of auto loans from other lenders. Auto loans currently with Neighborhood Credit Union are not eligible for offer. Eligible approved applicants will be offered either an APR that is lower than their current rate or $100 will be deposited into the membership savings account within 30 days of application request. Verification of current APR must be provided. Title fees apply to refinances. Rate floor applies as defined by Neighborhood Credit Union. Offer subject to change and termination without notice. We reserve the right to end the promotion at any time without notice.
‡Must be 18 years or older. Credit qualifications and application required. Rates subject to change. To be eligible for 120 Days No Payments applicant must have a credit score of 700 or above.
Interest begins accruing the day the loan is funded. Offer valid for a limited time only. Does not apply to vehicles currently financed through Neighborhood Credit Union.
1APY = Annual Percentage Yield. Kasasa Cash qualifications that must be met to obtain the 2.00% APY and ATM Withdrawal Fee refunds include: 1. Fifteen (15) individual or combined debit card or credit card transactions of at least $5.00 or more each (transactions may take more than one day to post/settle to your account); AND 2. Have at least one (1) automatic ACH payment or direct deposit post and settle; AND 3. Sign up and agree to receive eStatements and decline paper statements. ATM transactions or transfers between accounts not valid for qualifying. Qualifying transactions must post to and settle account during monthly qualification cycle (Qualification cycle = one day before beginning of statement cycle through one day before end of statement cycle. Statement cycle = first day of month through last day of month.) If qualifications are met each monthly qualification cycle: (a) Domestic ATM withdrawal fees incurred during qualification cycle will be reimbursed up to an aggregate of $15 and credited to account on the last day of monthly statement cycle; (b) balances up to $50,000 receive APY of 2.00%; and (c) balances over $50,000 earn 0.10% APY on portion of balance over $50,000, resulting in 2.00% to 0.73% APY depending on the balance. If qualifications are not met, all balances earn 0.01% APY. Minimum to open is $100. Fees may reduce earnings (see fee schedule). Limit one account per household.
²APR based on creditworthiness. Rates are subject to change. APR will vary and will be calculated based on the Wall Street Journal Prime Rate and may go up to a maximum of 18.00%. Minimum payment is 2% of total new balance or $18.00, whichever is greater. Cash advance fee is $10 or 2.00% of the amount of each cash advance, whichever is greater. No balance transfer fees. Additional limitations, terms and conditions may apply. View the Rewards Guide to Benefits.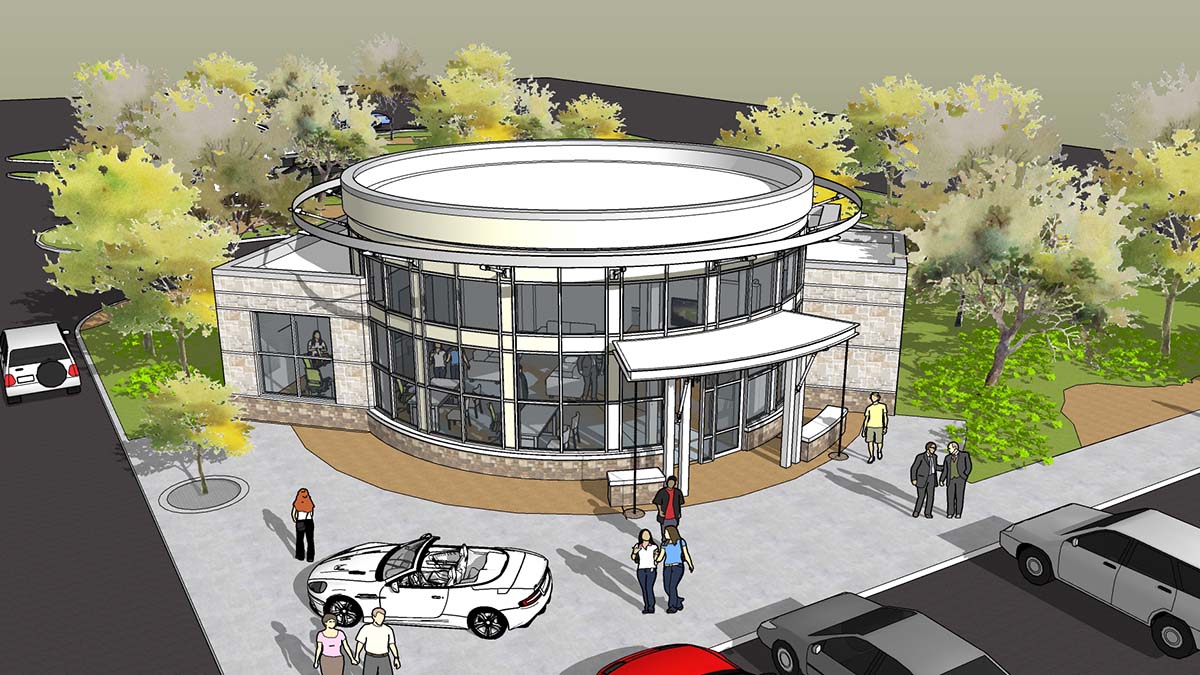 Render of the new Neighborhood Credit Union branch coming to Prosper, TX in Spring of 2020.