Published December 22, 2019
The year has come to an end, and when is there a better time to sit back and read about what all you've accomplished? Big or small, you made it to the end of 2019! 

As I look back at what happened at Neighborhood Credit Union in 2019, I can't help but smile. It was a big year for the North Texas credit union starting with giving away $49,999.99, a new website launch, breaking ground on not one but two new locations, receiving an award, and a Rewards Credit Card launch. While that already seems like a lot for this North Texas company, there is plenty more I didn't mention. Let's take a look down memory lane starting with our Prize Savings Account Grand Prize winner back in January. 

Q1
Picture this: you've received a call from your local credit union, and they tell you you've won something for being a valued member. What could it be, you wonder? For Neighborhood Credit Union member and lifelong saver, Ernesto, he assumed the prize was merely a coffee cup. He wasn't expecting to see Senior Vice President Carolyn Jordan standing in the lobby holding a giant check addressed to him for $49,999.99. Completely stunned, the first thing he could say was "Really? This is a joke!" 
The thing is, it wasn't a joke! Ernesto couldn't believe his eyes when he walked into the Mesquite branch on that January day, but he still got to walk away as the Grand Prize Winner in January 2019. Since 2007, Neighborhood Credit Union has been giving away cash prizes to members with a Prize Savings Account. We have a lucky $1,000 winner every week and one $49,999.99 grand prize winner announced in January.* Watch the video
here
.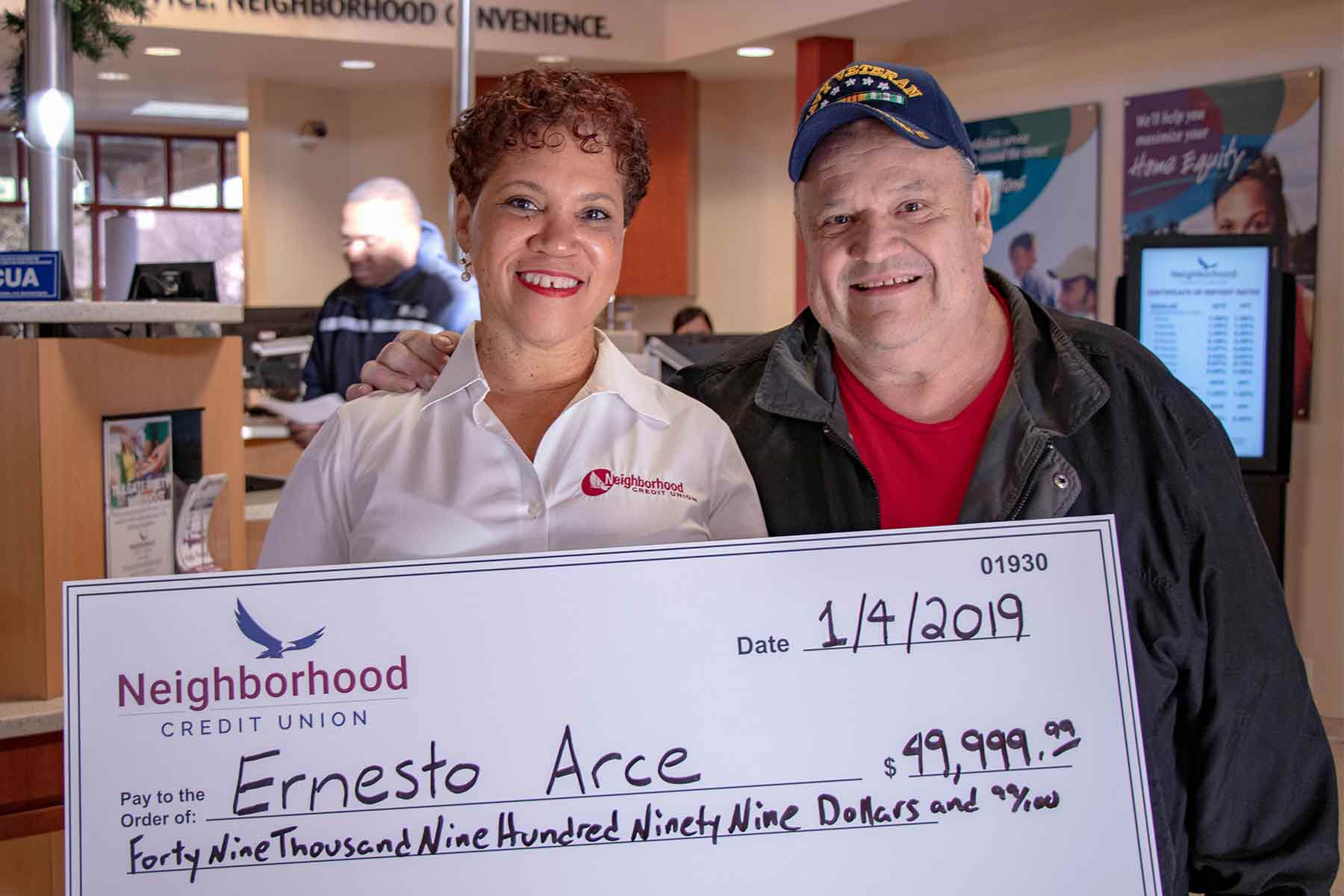 Senior Vice President Carolyn Jordan with January Grand Prize Winner Ernesto. 
In February, we were excited to launch our new
High Yield Savings
account, where our members can earn more with an impressively high annual percentage yield on $10,000 or more. It's perfect for those looking to deposit $10,000 or more but appreciate the flexibility of no term requirements,  no maintenance fees, account access at any time with our 24/7 Online Banking, and the ability to earn more while growing your savings. 
Q2
We understand the needs of our members and the changing culture with online banking, so we decided to get ahead of the curve and developed an easy to use website that provides more than your typical online bank. Launched in April, the new
myncu.com
is the visual representation of our brand, and we are so proud that it's ours. You can explore blog articles, videos, and financial education. Stay current on financial news or Neighborhood CU events in your community. Find answers to everyday questions about your accounts, products or services we offer, and branch locations. We aimed to create a site that not only informs you of new products, rates, and services but is also a tool to learn and interact with your credit union daily.
In May we grew a little - hooray! Our
Uptown branch
had its grand opening and welcomed its new neighborhood with a ribbon-cutting ceremony and celebration.  
"I am so excited to be a part of this vibrant and growing community," said Nicole Pankow, senior branch manager for the Uptown branch. "I can't wait to welcome everyone to our neighborhood." 
This branch primarily serves the residents of Uptown, Highland Park, and University Park. The Dallas Chamber of Commerce was in attendance, and everyone had an absolute blast mingling with the neighborhood. It's been more than 6 months, and we are still excited to be in the Uptown neighborhood.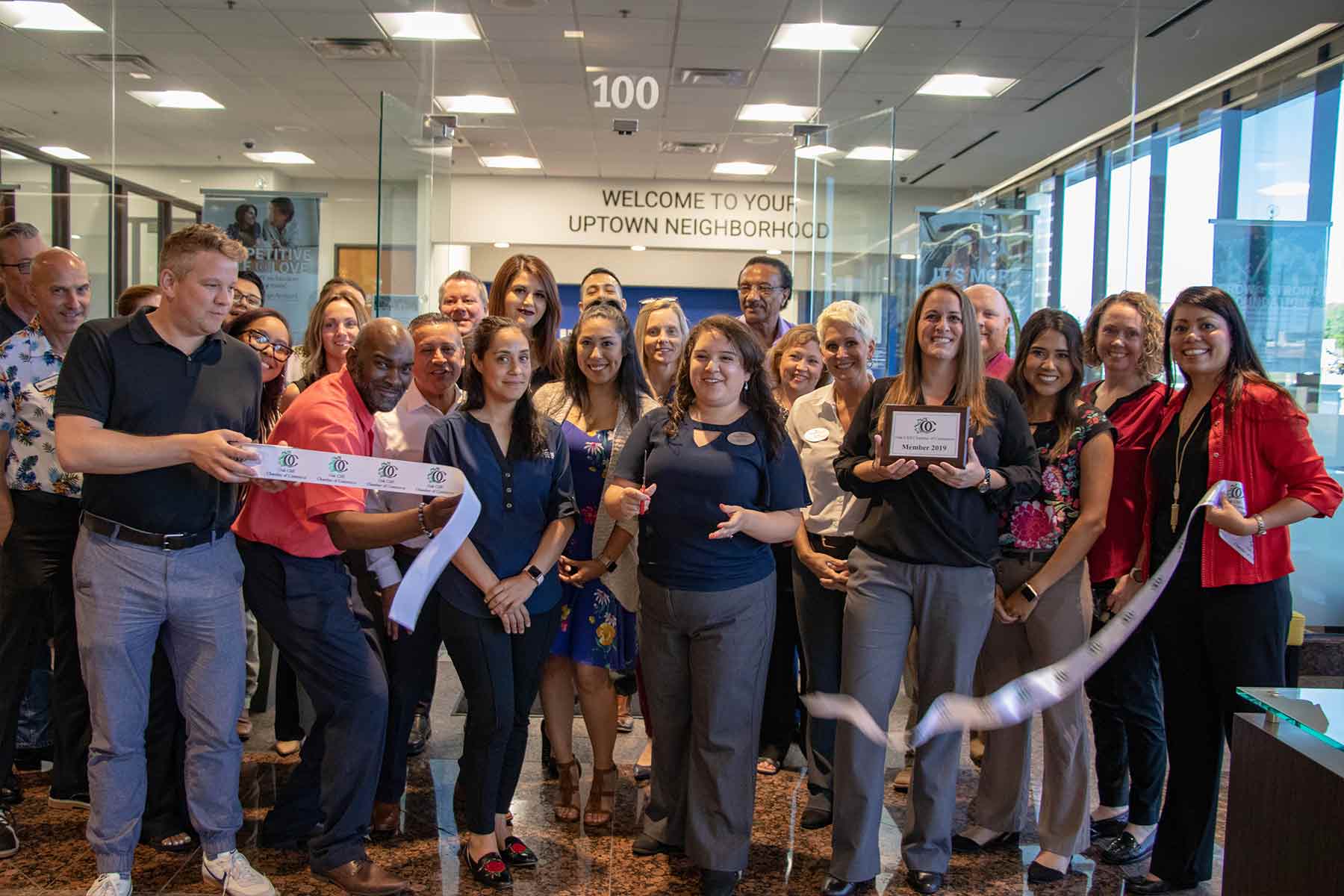 Neighborhood Credit Union Staff at Uptown Grand Opening.
Q3
Kasasa Cash Back is similar to Kasasa Cash and is a free account with no minimum balance that rewards you with cash back on debit card purchases when you meet the minimum qualifications during the account's Monthly Qualification Cycle. Who doesn't love cash back?
 If you meet the monthly qualifications, you will receive cash back on debit card purchases that post and settle to your account during that cycle period. You will receive reimbursements on nationwide ATM withdrawal fees you incur on your account during that Monthly Qualification Cycle. 
It's always exciting when we get to extend our line of products and Kasasa Cash Back was the perfect addition. 
Q4
We've made it to the final stretch of the year and it was a busy one. 
In October we had our first groundbreaking of the year! Surrounded by the welcoming Anna city officials and Chamber of Commerce leaders, Neighborhood Credit Union broke ground October 18th on a new location in
Anna
to better serve families in the area with a convenient and friendly place to take care of all their financial needs. This was extra exciting because not only was this the first groundbreaking for Neighborhood Credit Union in 2019, but it's the first credit union
ever
in Anna, Texas. We are so excited to join the community and cannot wait for next year.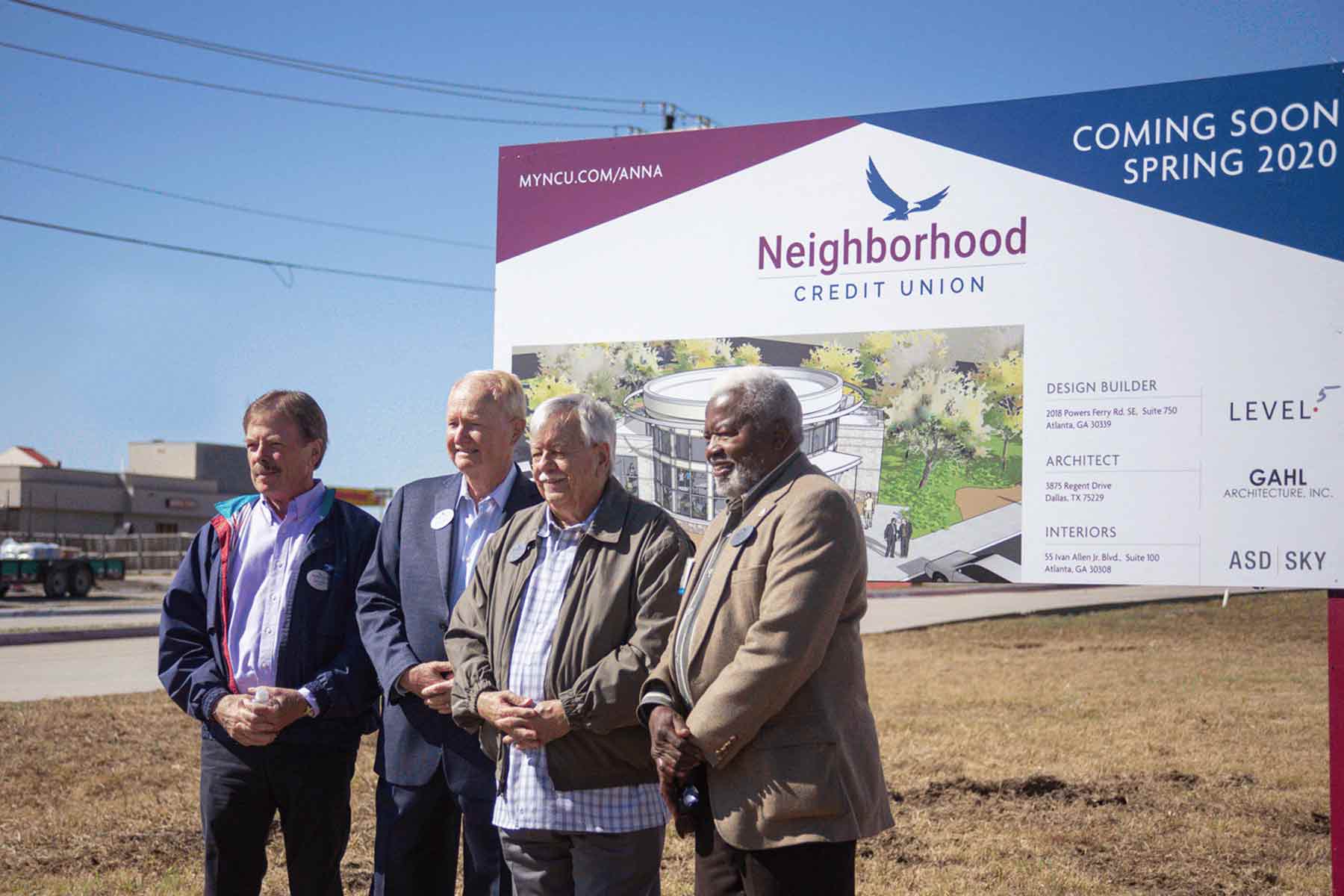 Neighborhood Credit Union Board of Directors at Anna Groundbreaking from left to right: John Logan, Jimmy Slayton, Dwayne Boozer, & Arthur Young.
We were honored to sponsor and partner with Children's Medical Center Foundation for the
BOO Yard Sign Challenge
again this year to support Children's Health℠ in North Texas. For every sign purchased all through the month of October, a child at Children's would receive a special Halloween treat! All proceeds from this challenge went towards patient programs and services to make life better for children.
Finding more opportunities to give we continued to partner with Children's Health throughout November and December with our
Skip-A-Payment
program and our
Ugly Sweater donations
. All of this to say, Neighborhood Credit Union will be matching up to $60,000 in donations for 2019 benefiting Children's Health in North Texas.
In November, we received a
2019 Pinnacle Award
for our logo design at the annual Cornerstone Credit Union League Conference. We competed alongside credit unions from Texas, Oklahoma, and Arkansas, all qualified in asset sizes $400 million - $1 billion. Cornerstone Credit Union League partnered with judges who either work for credit unions outside of Texas, Oklahoma, and Arkansas or work for a vendor that has partnered with credit unions. This year seven judges from across the US participated in selecting the Pinnacle Awards. This was an exciting achievement, and we hope to win more awards in 2020! 
 It's always exciting when we get to launch a new product. In December, we launched our very own
Cash Rewards Credit Card
! With 1.50% cash back on purchases,* this will be the first cash back rewards credit card we've offered. Enjoy no balance transfer fees, no annual fees, a variable interest rate, and cash back on all purchases every day. 
We closed out 2019 by breaking ground at our newest location in
Prosper, Texas
! Neighborhood Credit Union leaders joined with the Prosper Chamber of Commerce on December 13 to celebrate the event.
"We are excited to be coming to Prosper, where we can provide our longtime members and new neighbors with a convenient and friendly place to take care of all of their financial needs," said Chet Kimmell, president and CEO of Neighborhood Credit Union. "It is incredible to see what is happening in Prosper and to know we will be part of the next chapter for this warm and vibrant community."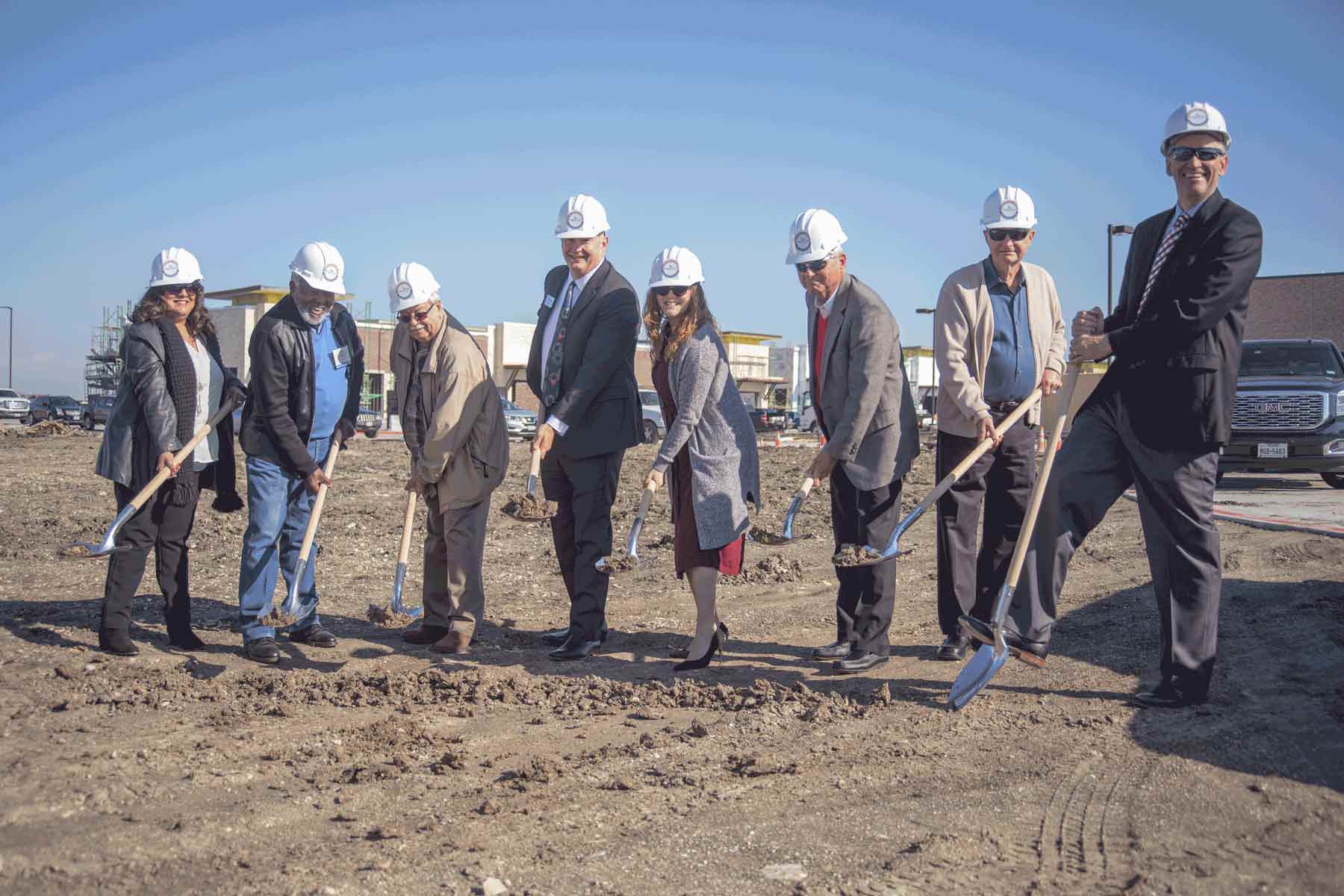 From left to right: Janet Richards, Arthur Young, Dwayne Boozer, Steve Grzywacz (Prosper Chamber), Iris Meneley (Prosper Chamber), Ron Taylor, Jimmy Slayton, and Chet Kimmel at Prosper Groundbreaking.
2019 was a busy time for Neighborhood Credit Union and while this seems like a lot, we loved every second of it. I focused on the past in this post, but that doesn't mean we're not already ramping up for 2020. Did you know we're turning 90 next year? We've got a lot planned to celebrate, along with plenty of new services, features, and products so get ready for another exciting year at Neighborhood Credit Union. 

Skyler has been a Marketing Content Specialist at Neighborhood Credit Union since 2019.