BOO Yard Sign Challenge 2019
Boo! Don't Be Scared
We're excited to sponsor and partner with Children's Medical Center Foundation for the BOO Yard Sign Challenge again this year to support Children's Health℠ in North Texas. For every sign purchased, a child at Children's will receive a special Halloween treat! All proceeds from this challenge go towards patient programs and services to make life better for children.
Neighborhood Credit Union will match up to $60,000 in donations for 2019 benefiting Children's Health in North Texas.
How It Works
Have fun with this neighborhood trickery turned community fundraiser from October 1, 2019 and throughout the Halloween season. BOO your friends and neighbors by secretly leaving the sign in their yards without them seeing you. Once they've been BOOed, it's their turn to BOO their friends. Instructions on how to join the fun are on the back of their sign; the goal is to have a sign on every lawn in your neighborhood!
How to Get a BOO Yard Sign
You can pay for and pick up signs at any of our
Neighborhood Credit Union branches
in the DFW area. Signs are available for a $20 donation each and will be paid for upon pickup.
Pickup is available Monday - Friday (9am - 6pm). If you arrive after 5pm, please go through the drive-thru and mention that you're there to pay for and pick up your reserved BOO signs. The Dallas Elm Street branch is open Monday - Friday (8:15am - 4:30pm).
Reserve Your Signs Now
Signs are available for a for $20 donation each. Reserve your signs today!
Children's Health & Neighborhood CU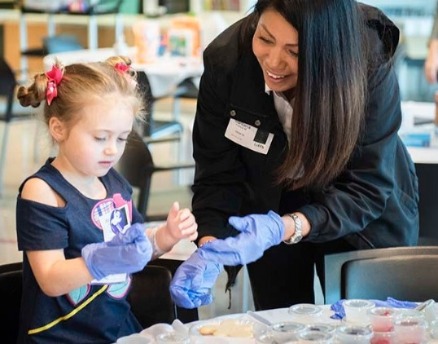 Last year, Neighborhood Credit Union was proud to sponsor the inaugural BOO Yard Sign Challenge benefiting Children's Health. Nearly 300,000 children looked to Children's Health for care in 2018 and we were able to make a huge difference with your help.
LivePerson Chat
By clicking the button below, you will be launching the chat platform to speak with one of our customer service associates.