Neighborhood Credit Union Celebrates 90 Years
It takes a lot to maintain a successful organization over the years. For over 90 years Neighborhood Credit Union has worked hard to maintain the tagline "World Class Service, Neighborhood Convenience" to the Dallas-Fort Worth Area. 

2020 is an exciting year for Neighborhood Credit Union, because we are turning 90! We want to celebrate this massive milestone in a big way. Today I'd love to share more about who we are, a short Neighborhood CU history lesson, where our organization is today, and what to expect in the year 2020 as we celebrate 90 years.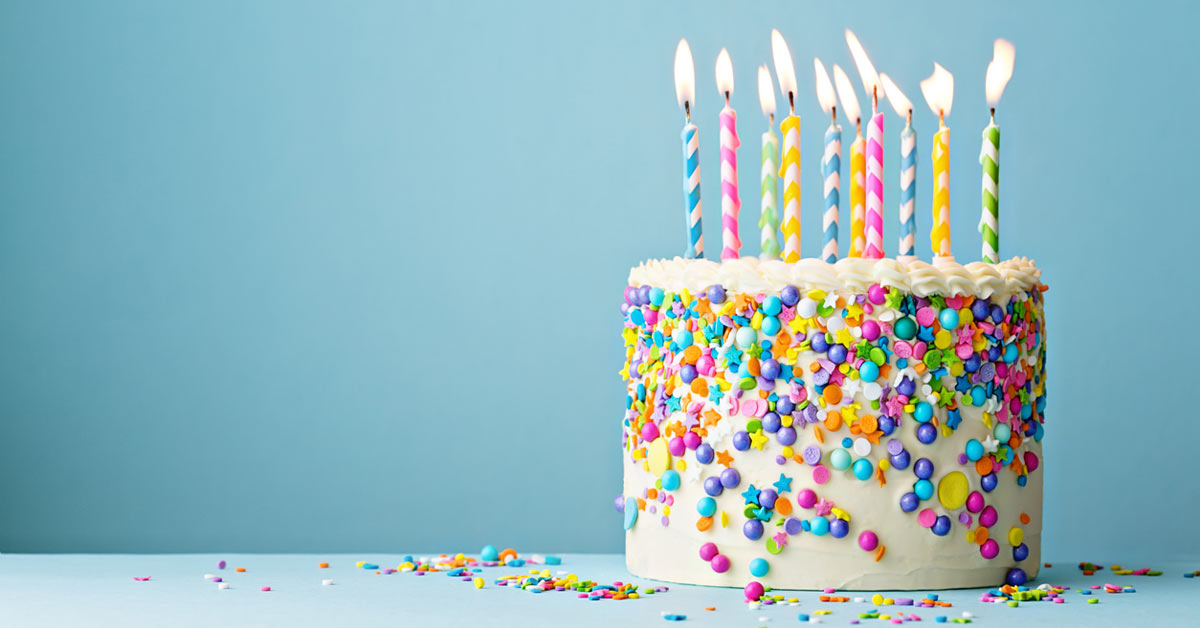 Who We Are
We are Dallas's oldest credit union, and unlike traditional banking institutions, our goal is not to make a profit from our customers. As a not-for-profit organization, we are in the business of helping people achieve their short and long-term financial goals for their families. Through unique products and community investment, Neighborhood Credit Union actively helps neighbors in North Texas improve their financial health, financial education, and well-being.

A Short History Lesson 
Credit unions
first arrived
during the 1840s in a small German town with the idea of "people helping people". Credit unions finally reached the United States in 1909 when the first credit union opened in Manchester, N.H. The credit union movement was spearheaded by a bank commissioner by the name of Pierre Jay and Edward Filene, a Boston businessman. The two men pushed for the legalization of the credit union at a state level, and it is because of them that by 1925 credit union laws were firmly established in 15 different states. 

Before Texas authorized credit unions, the forerunner of our credit union was Post Office Savings and Loan. Once a state-authorized credit union, we became Dallas Postal Credit Union. Opening our doors to its first members in April 1930, just months after the U.S. stock market crashed. During the Great Depression, when American confidence in financial institutions was at an all-time low, Dallas Postal Credit Union won the trust and loyalty of its charter members. The first decade came with its own unique set of problems, but Dallas Postal CU still managed to grow with $151,119.76 (equal to over $2.8 million today) and 655 members. From 1940 to 2000, Dallas Postal CU continued to grow its membership and embrace the changes with technology, new products were introduced, and assets continued to increase. In 2001, the credit union officially changed its name to Neighborhood Credit Union, a name that more accurately reflects the diverse base of members from all over the Dallas area.

Neighborhood Credit Union Today
Neighborhood Credit Union is fast growing with over 56,000 members and has assets that now top $715 million. Neighborhood Credit Union's ongoing effort to offer members convenient services in their communities and mobile access wherever they go has made us a top-rated credit union in Dallas-Fort Worth.
We work hard to bring nothing but the best to our members. We offer accounts that benefit one at any stage of life. If free checking and cash back rewards is something you need,
Kasasa Cash Back
is the perfect account! Our
Fresh Start
account is great for those needing to get back on their feet with a low opening deposit. You can earn more while using
Kasasa Cash
, a free and high yield interest checking account earning 1.70% Annual Percentage Yield* - the only account like it in North Texas.
Newly introduced, the 
High Yield Savings
account will help you grow your savings while having the comfort of 24/7 access to your money. If you've got some time, using one of our
Certificate of Deposit
accounts for an extended time will pay off big.
We happily serve any person who lives, works or worships in Dallas County, Denton County, Ellis County, Collin County, the City of Arlington, or within 10 miles of any branch, is eligible for membership. If you're wondering where you can find us, we currently have
13 Dallas-area branches
. Located in Coppell, Oak Cliff, Dallas, Arlington, Mesquite, Duncanville, Highland Village, Lancaster, Grand Prairie, Richardson, and Waxahachie.
Our continuous goal is to provide the very best when it comes to service with our members in person or online! With our 13 conveniently located Neighborhood Credit Union locations, you can stop by to find our friendly, trained staff ready to sit down with you to help you reach your financial dreams. To us, our members are more than an account number. 

Online & Mobile Experience
The way people interact with and look at financial institutions today is changing fast. We understand the evolving needs of our members and we are constantly working to provide the best banking experience for anyone who walks into our doors or visits us online. The digital age has arrived and it's advancing quickly every single day, so we've dedicated our efforts to bring credit unions into the 21st century by staying ahead. Our newly designed
website
is a space for more than your traditional banking needs. You can
explore
blog articles, videos, and financial education; stay current on financial news or Neighborhood CU events in your community. Find answers to everyday questions about your accounts, products or services we offer, and branch locations. We aimed to create a site that not only informs you of new products, rates, and services but is also a tool to learn and interact with your credit union daily.
 If you have our mobile app (available in both
iOs
and
Android
), that's great! Award-winning and up to date with everything our credit union has to offer. Securely and conveniently check your account balance, deposit checks in a breeze, pay family and friends with
Popmoney
, make a transfer, and get notifications about your account all in the palm of your hand. 
What's Next For Neighborhood Credit Union 
2019 was a big year for the North Texas credit union starting with
giving away $49,999.99
in January, a new website launch in April, breaking ground - on not one but two - new locations, receiving an award, and a Rewards Credit Card launch. While that already seems like a lot for this North Texas company, there is plenty more I didn't mention. Read more about 2019 at
A Glance Back At 2019
. 
As you can see, we have no plans on slowing down in the new year. With new products and perks on the way, we are also excited to open two new locations this year in
Anna
and
Prosper
. We are so excited to become members of the fast-growing towns in North Texas. 

Time to Celebrate 90 Years
We are celebrating our
90th birthday
all year long with special content and promotions, so be sure to keep an eye out. Throughout January, you can apply online or stop by your local Neighborhood Credit Union to apply for auto loans with rates as low as 6.49  and make no payment for 90 days*. 
Along with our year-long birthday campaign, we also wanted to dedicate our time to helping our members protect themselves by focusing on financial literacy. For instance, over 48% of Texans lack an emergency fund, where they are unable to get by financially in the event of an emergency. We want to give our members the greatest advantage by focusing on this massive problem. Check out this recent article on America Saves Week and feel free to utilize our
free financial resources
to help you in any stage of life! 

We cannot thank our members enough for allowing us to be a staple part of the North Texas community. When you join a credit union, you become a stakeholder of the organization and are the key players in how we operate. We look forward to continuing our work to keep our members happy and financially successful for another 90 years.
---
*APY = Annual Percentage Yield. Fixed interest rate at 1.68%. Rate effective December 1, 2019 and is subject to change after account opening. $10,000 minimum deposit required to open account. If minimum balance drops below $10,000, the annual percentage rate earned will be 0.00%. 

Skyler has been a Marketing Content Specialist at Neighborhood Credit Union since 2019.