Neighborhood Credit Union Breaks Ground in Prosper
December 13, 2019
PROSPER, Texas – Enjoying an unseasonably warm and sunny Friday in the midst of the holiday season, Neighborhood Credit Union leaders joined with the Prosper Chamber of Commerce on December 13 to break ground on a new location at 2201 E. University Drive, near the intersection with Coit Road in Prosper.
"We are excited to be coming to Prosper, where we can provide our longtime members and new neighbors with a convenient and friendly place to take care of all of their financial needs," said Chet Kimmell, president and CEO of Neighborhood Credit Union. "It is incredible to see what is happening in Prosper and to know we will be part of the next chapter for this warm and vibrant community."
Prosper Chamber Executive Director Steve Grzywacz welcomed the oldest credit union in North Texas to its newest community. "Prosper is pleased to be able to partner with Neighborhood Credit Union to serve the families and businesses of our fast-growing town," said Grzywacz. Prosper Chamber Chair Iris Meneley also joined in the celebration.
Kimmell noted Neighborhood Credit Union's mission and longstanding commitment to a "neighbors helping neighbors" philosophy and introduced several Neighborhood Credit Union board members and senior staff members, as well as the building design group, Level 5.
Beginning in the spring, the new Prosper location will make it more convenient for current members and others who live, work or worship in the area to enjoy the benefits of Neighborhood Credit Union membership, including Prize Savings Accounts that reward members for saving their money, rewarding High Yield Savings accounts with one of the highest rates in the region, free Kasasa Checking accounts and some of the best Auto Loans, along with a commitment to financial education and personal service.
The oldest credit union in Dallas (chartered April 18, 1930), Neighborhood Credit Union is a not-for-profit financial organization serving Collin, Dallas, Denton and Ellis counties, as well as the city of Arlington. With locations across North Texas and assets of $800 million, Neighborhood Credit Union has a membership of 56,000 and continues to welcome new members daily. For more information, call (214) 748-9393 or visit www.myncu.com.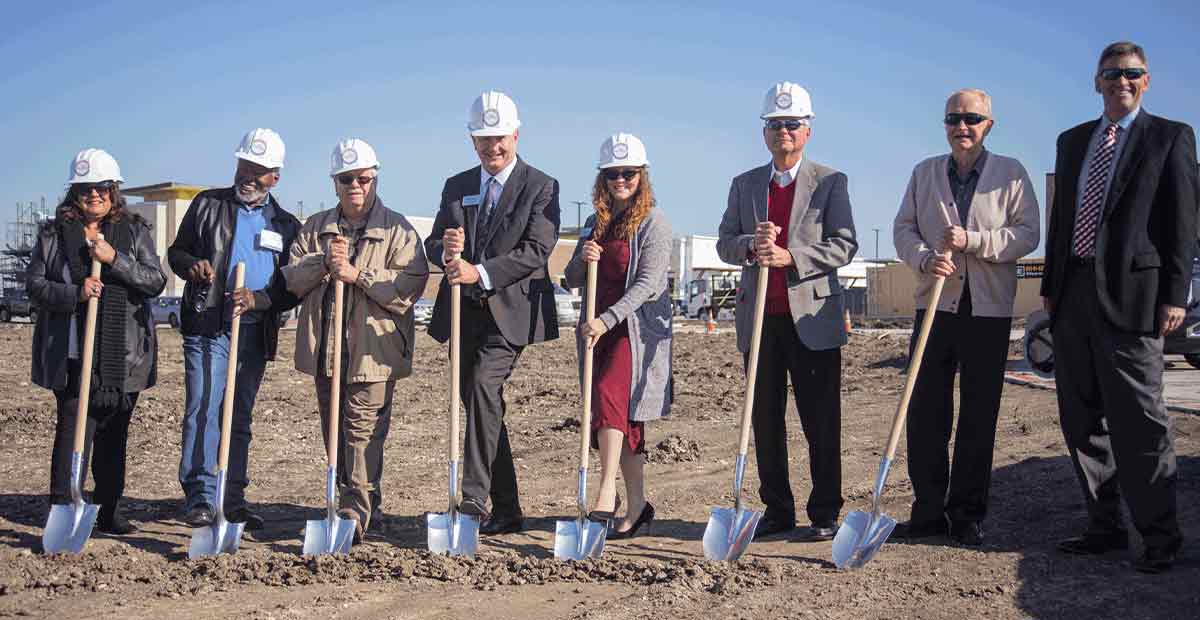 From left to right: Janet Richards, Arthur Young, Dwayne Boozer, Steve Grzywacz (Prosper Chamber), Iris Meneley (Prosper Chamber), Ron Taylor, Jimmy Slayton, and Chet Kimmel.
Catch Up on More News
Explore News & Events for more updates on what's happening in your community and at the credit union.