How to Tell if a CD is Right For You
So, you're thinking about investing in a CD to grow your bottom line and overall better your finances. That's great because CDs have been a reliable, low-risk way for people to earn a better interest rate on money they have sitting in a standard savings account.
But before you go opening up a CD, take some time to see if you, and the account, are compatible and want the same out of your time together. As you research different CDs, keep the following questions in mind.
Do you have "spare" money? 
When we say "spare," we're talking about money that you have sitting in a savings account that you haven't touched for a long period of time. This is key when investing in a CD because you will need to invest cash you don't plan on using for some time.
If you're constantly thinking about if you'll need the money, then maybe it's not the best time to invest in a CD. Take some time to first put a little more money back until you don't have to think about withdrawing early because there will be a penalty to your interest if you do.
However, if you do have the money ready to go, let's keep going down this list.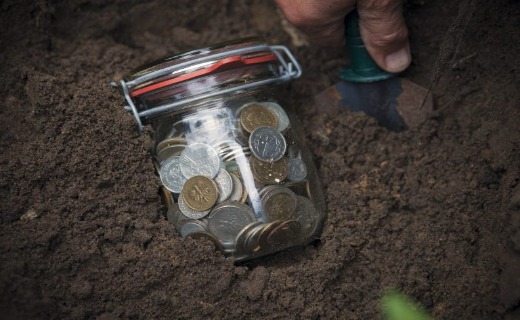 Do you have some time? 
You have the money to invest, but do you have the time? If you have money that you don't plan on using for at least six months, then a CD is a good investment. The amount of time you have matters, because a CD earns more money the longer the term. Typically the longer the term, the higher the rate. However, if you don't have as much time as you'd hoped for, there are CDs like our Online Savings CD and FlexPlus that have shorter terms or special rates.
Do you have the time? Great! Let's see if you go 3-for-3.
Are you not earning enough on interest? 
We alluded to this in the intro, and it's one of the features that draws many people to CDs because the interest rate on a standard savings account isn't very high. And when you have a good sum of money earning next to nothing, it's wise to start looking for other options.
Depending on your savings goals, you have plenty of options that probably have better interest rates than the savings account you currently have. Where the national average for savings account interest rate is 0.09%, our CD rates range from 4.00% APY* to 4.00% APY*.
So, there's no doubt that you'll be getting a better return on what you have worked hard to save.
Conclusion
Overall, CDs are an excellent way to get a better rate of return on money that would otherwise sit in your bank account. Sure, you're not going to get rich overnight. But with a good rate and some patience, a CD is an excellent way to contribute to your overall saving goals.
View our current certificate of deposit rates and see which options is best for you.
*APY = Annual Percentage Yield are effective October 11, 2023. and are subject to change without notice. CD interest is compounded daily. An interest penalty is required for early withdrawal. Please see the CD Truth-in-Savings Disclosures for additional information.

Jordan Ottaway contributed to the Neighborhood Credit Union blog from 2016 - 2019.