How to Make a Dent in Your Debt
Published February 8, 2019
Debt is not fun, it can be scary, but it DOESN'T have to be permanent.
With credit card debt, student loans, and other non-mortgage debt hitting all-time highs, many Americans are overwhelmed and choose not to face their debt. Spoiler alert: it never works out well.
First off, what counts as "debt"? Well, you have your mortgages, but there are others:
Car loans
Credit cards
Student loans
Unexpected medical debt
Payday loans
IRS and government debt
But as the first sentence states, debt doesn't have to be permanent. With the right tools, the right mindset, and some patience, making a dent—and even eliminating—your debt can become a reality.
Here are some tips to help get you on the path to becoming debt-free.
Have your budget locked down
You might think we always harp on how important budgeting is to your overall financial well-being, but it's critical if you're going to use it to help pay down debt. Knowing where every penny is going each month will help make the most of your payments and help you stay true to your other financial goals. Think of budgeting as your foundation.
If you feel like your current budget isn't supporting your goal to pay down debt, consider revising it to meet your needs. This might actually be beneficial because you might find that you're wasting money on subscriptions, memberships, or services that you don't even use.
There are awesome tools like Money Management where you can create your budget and have it display with colorful bubbles to let you know how you're doing. Green means you're staying within your budget, yellow means you're getting close, and red means you've gone over and need to make some modifications.
Your budget can be your strongest ally.
Attack the smallest balance first 
You might have heard of this as the "snowball method." Instead of focusing on interest rates to determine which account to pay off, you start with the smallest balance and work up from there. 
Starting with the smallest balance first means that you are likely to pay it off quicker than you would if you used the ladder method. This gives you results you can see and keeps you motivated to pay off the next balance.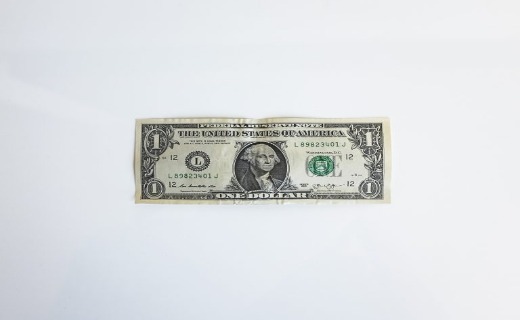 See the power of extra payments 
If you are able to make extra payments or pay more than the minimum payment, definitely do it. If you can't, that's totally fine. But being able to make an extra payment here and there can really help by cutting down your principal and interest amount quicker. 
Many people do this with their car loans and it helps shorten their loan by months or even years. It can even help give your credit score a boost. That's a nice perk. 
Trim the fat
These are the expenses that are eating up the cash you could be putting towards debt or it could be the physical possessions you own but never use. Take some time to end those subscriptions, memberships, or services to free up extra funds that you can use to pay off debt. 
You can also look to sell stuff you don't use. If you can, have a garage sale or take to Facebook marketplace. If you're really dedicated to become debt-free, you might need to make a couple of sacrifices.
Celebrate the small victories 
The "small victories" don't get that much love because there's never a big payoff that makes you want to tell everybody and celebrate. That's can't be less true. If you think about it, there are more small victories than there are big ones, so if you take time to acknowledge the little wins, it will keep you motivated to get to the big wins. 
Another Money Management feature you can take advantage of is Goals. Not only will it keep you motivated by visually showing you how much farther you have to go, but it will also help you take time to celebrate all your victories both big and small.
It might seem like an impossible road, but you can get there and live that debt-free life.

Jordan Ottaway contributed to the Neighborhood Credit Union blog from 2016 - 2019.