Changing the Conversation on Financial Literacy
Published January 30, 2020 
This is one of the many reasons Neighborhood Credit Union is taking the year-long initiative to inform and educate our members and their loved ones over financial literacy. We believe it's the right step forward towards a brighter future. The first thing we need to do is fully understand what financial literacy, financial literacy in the United States, and what Neighborhood Credit Union is doing to change the conversation around financial literacy. 
What is Financial Literacy?
Understanding how to maintain and manage; budgeting, 401(k), emergency cost, and debt all fall under the financial literacy umbrella. According to the
National Financial Educators Council
, the definition of Financial Literacy is: 
"Possessing the skills and knowledge on financial matters to confidently take effective action that best fulfills an individual's personal, family and global community goals."
When one has an understanding of financial literacy, it enhances the person's confidence in all aspects of their life. The ability to make a big purchase, having control over savings and an overall better understanding of money heightens the quality of life as you make decisions along the way. You can understand money basics, but one doesn't grasp the total concept of financial literacy until you make intensional financial decisions that create a positive outcome. 
Financial Literacy in the United States
Over 75% of Americans are in some form of debt. 
¼ of Americans do not save money from month to month. 
The three shocking statistics listed above are shocking as it is, but we haven't even scratched the surface. Lack of financial literacy is everywhere across the United States. If you stumbled across this blog and catch yourself wondering, "why should I even care about financial literacy?" I've got news for you! Two-thirds of adults in America can't pass a basic financial literacy test. And I must admit, I took the
test
myself and didn't pass. No need to panic if you failed because we're in this together, and together we'll tackle financial literacy head-on. 
The American debt crisis shows the cry for help needed in financial literacy. With the rising cost of - ahem - everything and a lack of growth in income, an average family has over $137,000 worth of debt. A massive contribution to that debt is credit card use, and the lack of understanding interest only adds to the issue. Even with a set payment plan, many fail to understand the actual cost of the interest as the loan continues. Did you know that it would take you over 10 years to pay off $17,000 in credit card debt with set monthly payments at a 15 percent APR? So, should we seek help? With a lack of understanding of financial literacy and growing costs, many Americans remain wary of financial advisors. In a survey, 32 percent of people believe that financial advisors will take advantage of them. Overall, 52 percent of Americans say they don't work with financial advisors or financial services when in reality, financial advisors aren't here to harm our finances.
Changing the Conversation
It's becoming less and less taboo to bring up finances at the dinner party, simply because we're all being forced to take a closer look. The financial crisis of 2007-2009 taught many Americans a lesson that's carried us to today in 2020.
Starting with the younger generation there is hope, and according to a study from Cambridge University
by the age of 7
most of our financial habits are set. Kids are incredibly impressionable, so it's good to set a positive example for them as soon as possible. 
As of now, only 17 states in the United States require a financial education within the public education system. Once an individual turns 18 so much is expected of them: big decisions on school and careers, where many have no idea why or where to even start. The number of schools that require a financial literacy class for students needs to grow, but it's a step in the right direction.
We're entering a movement with confidence to make it a helpful, understanding, and positive change. If keeping up with your spending and budgeting has you feeling overwhelmed, technology has your back. App creators recognized the need and have developed easy to use finance apps that help you track and organize your spending. We're all starting to work together when it comes to tackling the heavy topics in financial literacy and it continues to expand, so don't give up just yet. 
What Neighborhood Credit Union is Doing for Financial Literacy
If you're not completely sold on the idea of apps having your banking information, Neighborhood Credit Union has its own in-house solution. In order to help you effectively manage your personal finances, Neighborhood Credit Union offers our members
Money Management
. Found within Online Banking and our MyNCU Mobile app, Money Management allows you to connect and view your internal and external accounts, investments, car loans, mortgages, and more.
With easy to understand and fun to look at budget bubbles, you won't miss a thing when it comes to reaching your financial goals. 
We also offer a multitude of information that you can find in our
Financial Education Center.
 A program that will equip you with the critical knowledge and skills you need to make the financial decisions that are best for you. Explore several topics from Money Basics, Loans & Payment, Buying a Home, Paying for College, Planning for Retirement, and Financial Calculators. 
Finally, we provide
free financial literacy classes
around the community. We cover topics from understanding your credit card bill, mortgages, and preparing for retirement. Currently, we are offering two free classes at Lake Dallas Public Library. Saturday, February 1 you can learn how to prepare for retirement readiness by creating a savings plan and learn about investment vehicles that may allow you to grow their wealth. Saturday, February 1, you will learn ways to protect yourself and loved ones from identity theft. We want to give our members a leg up when it comes to understanding financial literacy so that they can then continue to pass the education down for a better tomorrow. 
Conclusion 
Reading over this, my only hope is that it has inspired at least one person to take control of their financial literacy. If you're wondering where to start, stay with us as we explore a lot of the topics around financial literacy this year. Join us as we cover tops about navigating the financial system, bursting the debt bubble, not-boring budgeting, and so much more. Changing the conversation about financial literacy isn't an easy task but together we can make for a better tomorrow.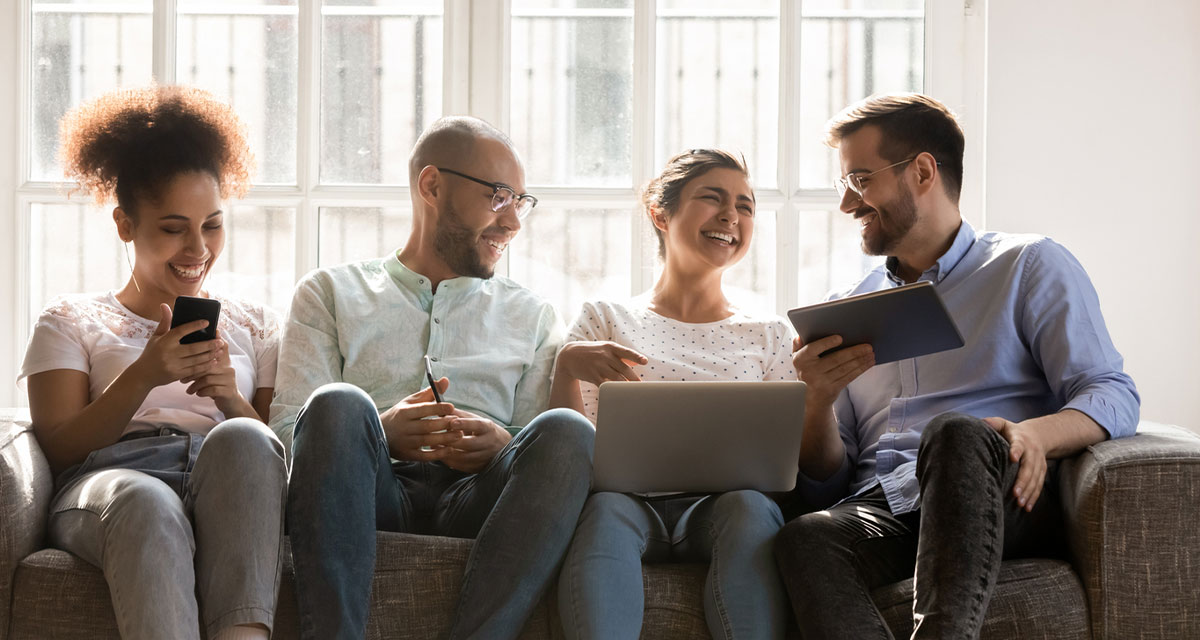 Skyler has been a Marketing Content Specialist at Neighborhood Credit Union since 2019.