Find Us
TEMPORARILY CLOSED
1035 North Highway 77
Suite 700
Waxahachie, TX 75165
214.748.9393
Our Digital Services are always open!
You can do nearly everything through myncu.com or the MyNCU Mobile App to manage your account from the comfort of home. Open accounts, cash checks, transfer funds, check your balance, and more. But if you're new to Neighborhood Credit Union and would like to talk to someone about opening a new account, request a call back below.
ATTENTION: To do our part in practicing social distancing, all branch lobby traffic is being directed to the drive thru. Since our Waxahachie location does not have a drive thru, this branch is temporarily closed. We recommend visiting the Lancaster location if you must visit a branch.
Branch Details
Lobby Hours
Monday–Friday: 9:00 am – 6:00 pm
Saturday: 9:00 am – Noon
Good to Know
The lobby is open on Saturdays
24-Hour ATM
Attached parking lot
Shared branching available
Drive-Thru Hours
No drive-thru available
Account Finder
Not sure where to start? Let us narrow down products that may be the solution to what you're looking for!
Frequently Asked Questions
May 26, 2020
Financial Literacy: Credit Scores & Reports
Mesquite Public Library
300 W Grubb Drive 
Mesquite, TX, 75149
April-June 2020 
Financial Literacy Classes Spring 2020
Presented by Neighborhood Credit Union at Melissa Public Library
March 18-22, 2020
2020 Dallas Auto Show 
Kay Bailey Hutchison Convention Center
650 S. Griffin Street 
Dallas, TX, 75202
In Your Neighborhood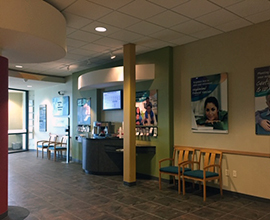 Become a Member
Do you want access to exclusive rewards and outstanding products? Learn what it really means to be a member and why it matters.
LivePerson Chat
By clicking the button below, you will be launching the chat platform to speak with one of our customer service associates.