Updated September 18, 2023
Published June 10, 2020
There has been a noticeable surge in work-from-home scams. It's crucial to stay informed and vigilant as you navigate the remote job market. Here are key warning signs to be aware of to help you distinguish genuine remote job opportunities from potential scams.
An enticing interview request arrives from what appears to be a prestigious company, but it originates from a basic email address.

You're asked to disclose personal information such as your Social Security number, date of birth, and bank account details during the hiring process.

The recruiter attempts to persuade you to pay an application or job training fee with charm and persuasion.

They remain hesitant to reveal the company's name and compensation details until you provide your personal information.

A job offer comes swiftly, without any prior in-person meetings or office visits.

All communication occurs solely through social media channels.

Their website appears hastily constructed, containing grammatical errors, a vague job description, and lacking direct contact information for the organization.
---
Recently there has been an increase of work from home scams since the COVID-19 crisis has changed our definition of normal. They have existed for a long time, but with advances in technology they're now easier to produce and more fruitful for fraudsters. Scammers are gaining access to information through spoofing company websites, posting fake job openings on popular job forums, conducting fake interviews with applicants, and asking for personal identifying information and/or money from the victims.  The personal identifying information is then used to take over the victim's accounts, or the victim's identity is used for corrupt purposes. The Federal Trade Commission (FTC) reports the average loss for victims is $3,000.  
The FTC lists the following as common work-from-home scams: 
Starting your own internet business 
Envelope stuffing 
Assembly or craft work 
Rebate processing 
Medical billing 
Mystery shopping 
Online representative position 
Some Indicators That You are a Victim to This Scam Are: 
Job postings appear on job board websites, but not on the company website.  
Recruiters/managers do not have profiles on the job board, or the profiles do not seem to fit their roles. 
Interviews are conducted via secure video call, no option for an in-person interview.  
Interviews are conducted via applications that use email addresses instead of phone numbers. 
Potential employers contact you through non-company emails. 
Potential employers require you to purchase start-up equipment or request funds/credit card information before you are officially hired. 
If it is too good to be true - it generally is. This can apply to salary amounts, benefits, etc. 
Companies/lawyers are not going to request for you to send funds to someone else.
Ways to Protect Yourself: 
Research the hiring company using the company name only. Multiple websites with the same or similar names may be indicative of a fraudulent job listing (example: target.com, targetcompany.com, targetllc.com).  
Search for the company name followed by the word "scam" or "reviews". Read what others have to say.  
Legitimate companies will ask for Personal Identify Information (such as direct deposit information) AFTER hiring employees. They will not request this information during the initial interview or interview process.  
Never send funds to someone you meet online, especially via wire. 
Never provide credit card information or bank account information to employers without verifying their identity. 
Always verify the web address of legitimate websites by manually typing them into your browser.  
Do not click links that are provided in emails in which you do not recognize the sender. 
Question who will pay you and when you will be paid (specific date, not speaking in general terms).  
Check for misspellings. Any correspondence with the local, state, or federal government will end in -.gov, not-.com. 
Frequently visit the Federal Trade Commission website to view ongoing and active scams. 
Report a Scam
If you believe a job posting is a scam, report it to the Federal Trade Commission by calling 1-877-382-4357 or online at 
ftc.gov/complaint
. You can also report it 
directly to us
, we are willing to take a look at it for you and let you know our findings.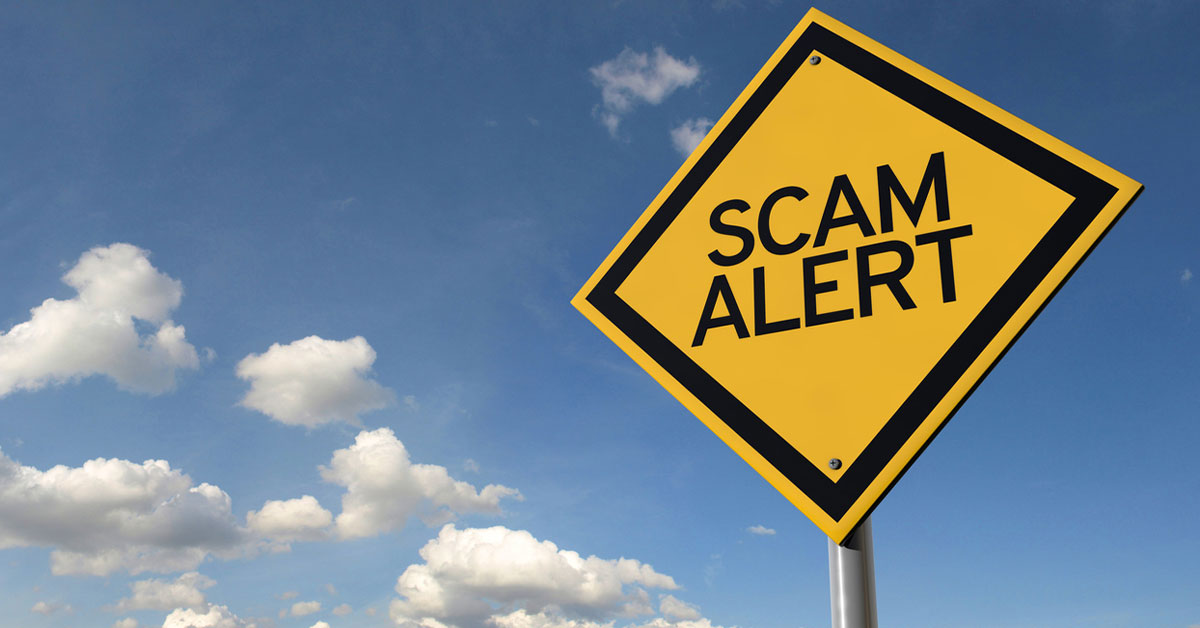 This blog was contributed by a Neighborhood Credit Union Fraud Analyst with over 6 years of experience at the credit union.