Should I Refinance My Home?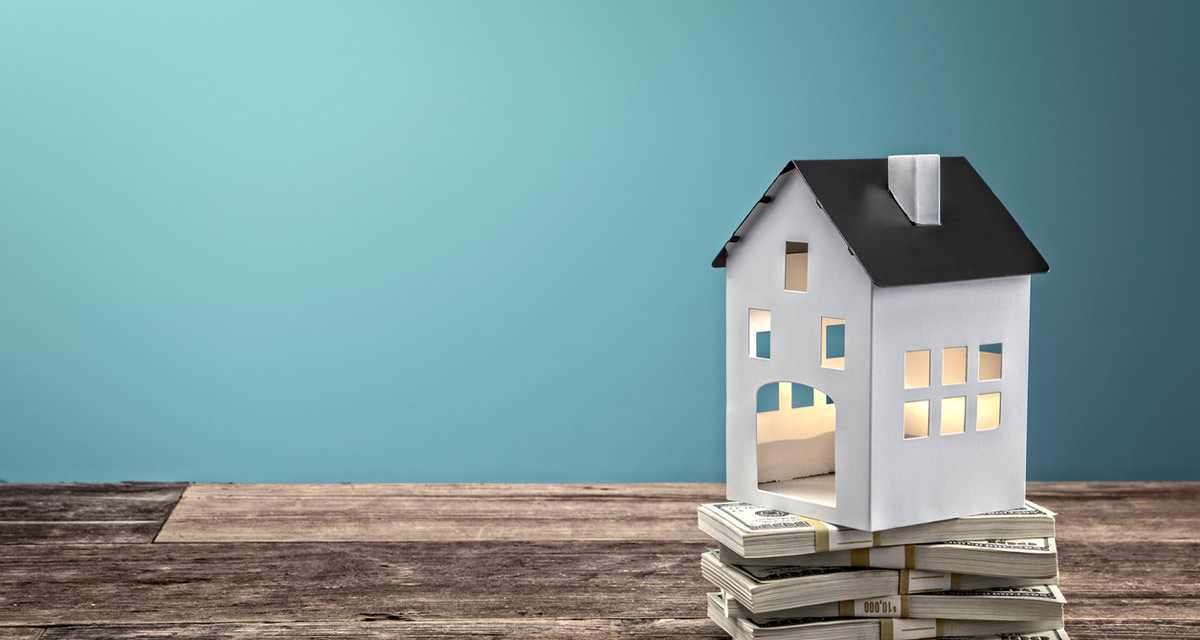 Published December 31, 2020  
 
There comes a time where all homeowners consider if refinancing their home mortgage is worth it. Many want to refinance for a better rate, switch from an adjustable-rate mortgage (ARM) to a fixed rate mortgage, or tap into their home equity. 
Below we discuss refinancing, the cost of refinancing your mortgage, reasons why you may want to consider refinancing your mortgage, when is the best time to refinance, and finally, loan options at Neighborhood Credit Union.   
First off, what is refinancing? 
To buy a home, most get a mortgage to pay for it and the money from that mortgage loan then goes to the seller to purchase the home. 
When you decide to refinance a home, you get a completely new mortgage. Refinancing your mortgage is taking a new loan to pay off your current home loan. You still must qualify for the refinance just like you did for your original mortgage: reapply for the mortgage, go through an underwriting progress, and then go to a closing. 
What is the cost to refinance a home?
Just like when you originally bought your home, you will need to consider the closing costs of refinancing your mortgage. Typically, you can expect the closing cost to be around 2% to 3% of the total value of your loan. With that in mind, you usually will want to have lived in your home for at least a year to gain the benefits of refinancing. Other costs you may need to consider are application fees, appraisal fees, attorney fees (depending on your state), and a title search.   
What is the 2% rule?
Once COVID-19 hit the United States, it took a toll on the economy and causing mortgage loan rates to drop significantly. These record-breaking low rates have many questioning whether now is an appropriate time to refinance or not. 
Those wanting to refinance their home may be advised to follow the 2% rule. The 2% rule is if refinancing will lower your rate by more than 2% APR, then it is seen as a smart financial decision. While many try and follow the 2% rule, lenders suggest that lowering your rate even by 1% is enough to consider refinancing.   
How can refinancing save me money? 
A 30-year fixed-rate mortgage with an interest rate of 5.1% APR on a $250,000 home has a monthly payment of at least $1,357. If that home was refinanced at 2.7% APR, it would reduce the monthly payments to $837, saving the homeowner a total of $520 each month.   
Switch from Adjustable-Rate Mortgage to Fixed-Rate Mortgage 
An Adjustable-Rate Mortgage is a home loan where the monthly payments can fluctuate depending on current rates. A Fixed-Rate Mortgage keeps your payments and rates the same throughout the life of the loan. Having a locked-in rate can make budgeting easier for homeowners, but many may consider refinancing to a Fixed-Rate Mortgage mostly due to stability. And since the nation is currently seeing extremely low rates, switching may help you save in the long run. 
Tap Into Your Home Equity 
For those who have grown their equity a sizable amount, you may consider a cash-out refinance. A cash-out refinance is when you refinance the balance of your current mortgage with a larger loan. You will then receive the excess cash from your lender. One may consider this choice for a multitude of reasons, including buying more real estate, home projects, paying off other debts, and so on. You still have to pay back the amount of the loan and interest, but it will be at a lower rate. 
Mortgage Loans at Neighborhood Credit Union  
Neighborhood Credit Union recently
announced
they have a new mortgage provider,
Member First Mortgage (MFM)
, a wholly owned company by 12 leading credit unions. With a philosophy of "People Helping People," MFM works hard to bring the best home financing needs to Neighborhood Credit Union and its members. MFM has helped hundreds of credit unions and other financial institutions across the United States. Neighborhood Credit Union will be working closely with MFM's local office here in Plano, TX.     
Neighborhood Credit Union currently offers the following mortgage loans: 
Adjustable Rate Mortgage (ARMs)

ARM loans with terms of 3, 5, 7 and 10 years. ARMs allow borrowers to take advantage of falling interest rates without refinancing, however they should always prepare for rates to increase as well.

Construction Loans 

Our construction financing program features a 12-month term to build the home, with 4 draws throughout the process.

Federal Housing Administration Loans (FHA)

The FHA loan is a great program for homebuyers that may not have exceptional credit, or are looking for a small down payment option with affordable terms. 

Fixed-Rate Mortgages (10,15,20,30 year) 

A fixed-rate mortgage supplies the borrower peace of mind knowing their monthly payment will be the same for the life of the loan. 

Home Possible Loans

The Home Possible mortgage loan is an excellent choice for first time homebuyers and borrowers with low-to-moderate income. 

HomeReady Loan

The HomeReady program is great for first time homebuyers and borrowers with little or no credit history.

Jumbo Loan

A Jumbo loan allows you to buy a home with a loan amount that would traditionally exceed the limits of conventional financing. 

Rural Development (RD) Loan 

The Rural Development (RD) program is designed for homebuyers with low-to-moderate income and savings, who are looking to buy a home in a designated rural area. 

Super Conforming Loan  

Conventional financing limits are capped at a loan amount of $417,000. A Super Conforming loan follows the same Federal rules and guidelines as a conventional loan product, with extended loan amount caps up to $625,500.

Veterans Administration (VA) loan

The VA mortgage loan is a great program for Veterans, active service members, and other military personnel with a Certificate of Eligibility.
For more details on our loans or explore our frequently ask questions,
click here
.  
Conclusion
If it will save you money, shorten your loan term, or if you want to tap into the equity of your home, then it might be a smart move to consider refinancing your mortgage loan. If you're serious about refinancing, or if you're thinking about buying your first home, Neighborhood Credit Union is more than happy to help. You can discover more about our loans here and talk to a loan specialist today. 
 
 

Skyler has been a Marketing Content Specialist at Neighborhood Credit Union since 2019.