Imposter and Money Mule Scams
Published July 10, 2020 
Neighborhood Credit Union received an advisory from the Financial Crimes Enforcement Network (FinCEN) that listed different imposter scams and money mule scams. These scams have become more prevalent during the COVID-19 pandemic. A Neighborhood Credit Union Fraud Analyst has listed a series of red flags that may indicate an individual is experiencing an imposter or money mule scam.  
Imposter Scams 
Imposter scams are when someone is posing as a reputable business, organization, or government entity. Imposter scams may include some of the following red flag indicators: 
Someone claiming to represent a government agency contacted you by phone, email, text, or social media asking for personal information to verify, process, or expedite Economic Impact Payments (EIP). Specifically using the terms "stimulus check" or "stimulus payment" or claiming they can expedite the "stimulus check" or other payment by receiving a gift card or prepaid card. 
If you receive a document that appears to be a check or prepaid debit card from the US Treasury, often less than the expected EIP amount, with instructions to contact the fraudulent government agency, via phone or online, to verify personal information in order to receive the entire benefit. 

 If you receive unsolicited communications from an alleged trusted source or government program related to COVID-19 instructing you to open embedded links/files or asking you to provide personal or financial information-including usernames and passwords. 
 Email addresses that do not match the name of the sender, contain misspellings, or do not end in the domain of the organization. For government it would end in .gov or .mil, many charities use .org, and fraudsters will often use .com or .biz 
Emails that have subject lines that the government has identified as being associated with phishing campaigns or that have irregular URLs - ones that end in ".com" ".org" and ".us". Some of the government-identified phishing subject lines include "2020 Coronavirus Updates", "Coronavirus Updates", "2019-nCov: New confirmed cases in your City" and "2019-nCov: Coronavirus outbreak in your city (Emergency)". 
Solicitations where the person, email, or social media advertisement seeks donations on behalf of an organization but are not associated with the organization. Some indicators that the person isn't associated with the organization are misspellings in the email address, ads directing individuals to websites that aren't affiliated with the charitable organization. 
Charitable organizations asking for donations where the organization does not have an in-depth history, IRS annual returns, documentation of their tax-exempt status, or cannot be verified with internet resources that confirm its existence and non-profit status.  
Money Mule Scams 
A money mule moves money that was illegally acquired on behalf of or at the direction of someone else. Money mule scams may include some of the following red flag indicators: 
An individual's bank account starts to receive funds that do not fit the account's behavior or history. When questioned about the source of the funds they mention COVID-19, relief work, or a "work-from-home" opportunity. The documents that they provide are fraudulent. Example of fraudulent documents: offer letters/instructions with poor grammar/typos, copy and pasting of logos, requests for prepaid card purchases.  
 The person opens accounts in their name at several financial institutions in order to receive money from various individuals or businesses, then moves money to the other accounts at the direction of someone else. 

The person receives multiple state unemployment insurance payments to their account or multiple accounts in the member's name within the same time frame from multiple states. 

The persons account receives unemployment deposit from a different state in which they reportedly reside or has previously worked. Some may claim the unemployment office has a singular location. State Unemployment Office locations vary by state and there is no federal headquarters for the United States.  

The financial institution receives requests for wiring out or withdrawing funds shortly after receiving the deposit. As an example, fraudsters may say that there was an "overpayment" or that the deposit was large because they need to disburse the funds to others. 

The person makes one or more transactions involving an overseas account, and when questioned about the transactions they may state that someone overseas needs assistance due to COVID-19. Or the person receives a request to send money to a service member stationed abroad, a U.S. citizen working or traveling abroad, or a U.S. citizen who is quarantined abroad. 

Documentation provided by the member from the "employer" or "recruiter" uses a common free email service instead of a company email address. 

The person provides information that their employer asked them to receive funds in their personal account so that they can then transfer funds via wire, ACH, mail, or money service businesses out of their personal account.  
Member safety is our number one priority, so we are keeping a close eye on scams happening within our communities and will frequently update as needed. Stay up to date will all things COVID-19, economic impact payment information, and scam alerts on our dedicated landing page. Please exercise extreme caution when it comes to the information being shared regarding economic impact payments and personal identifying information. If any other scenarios occur that make you uncomfortable, please reach out to by calling (214) 748-9393 or by messaging us on our website at 
myncu.com
.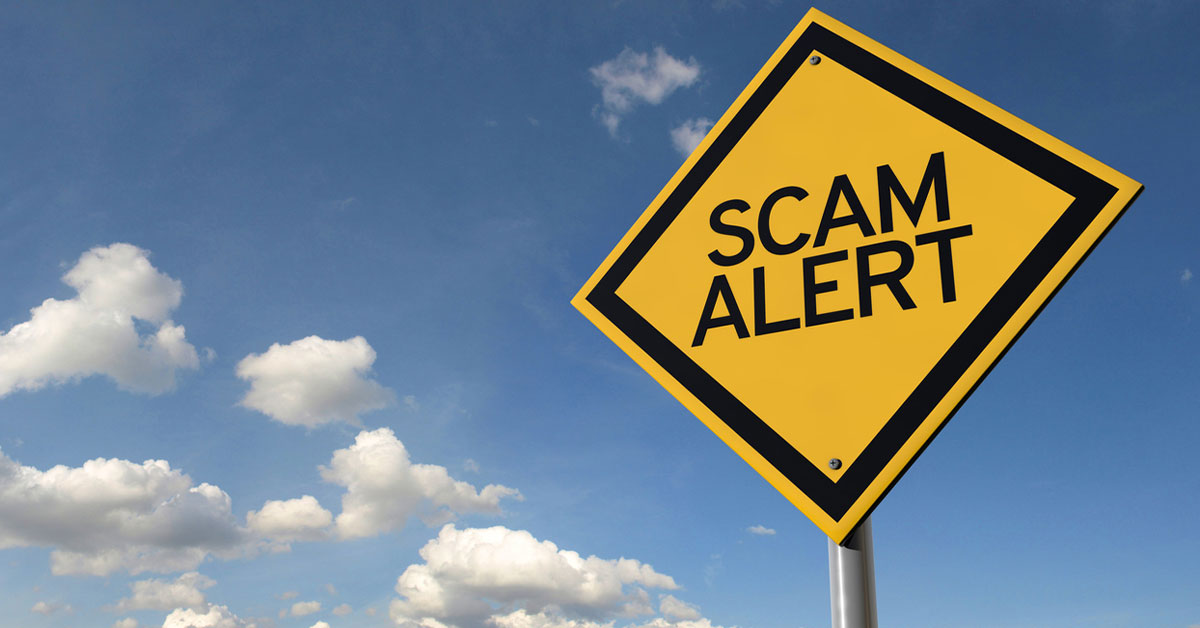 This blog was contributed by a Neighborhood Credit Union Fraud Analyst with over 6 years of experience at the credit union. 
Who We Are 
As an active part of the community for 93 years, Neighborhood Credit Union is a not-for-profit financial organization serving the state of Texas with branch locations in Collin, Dallas, Denton, Ellis, and Tarrant counties. With assets topping $1 billion, Neighborhood Credit Union has a continuously growing membership of over 60,000. For more information, call (214) 748-9393 or visit our homepage.