How to Prevent Wire Fraud
Published June 21, 2022
AJ is closing on a house in a matter of days when he received an email from his real estate agent's "assistant" with directions on where to wire his down payment and closing cost – a total nearing $25,000. With the excitement of being so close to his dream home, AJ complies and sends this money without question.  
Just like that, AJ fell victim to wire fraud and lost his entire life savings. 
What is Wire Fraud? 
Wire Fraud is one of the most common federal crimes in the United States. According to Investopedia,
Wire Fraud
is a type of fraud that involves the use of some form of telecommunication or the internet. Wire fraud can include phone calls, faxes, emails, text messages, or even social media DMs.  
Cornell Law School
has listed five elements that must be present to meet the definition of wire fraud:
The accused must have been engaged in a scheme to commit fraud
The scheme must have involved a lie or omission
The scheme resulted or would have resulted in the loss of money, property or services
The accused used or intended to use wire communications (e.g., radio, television, wire) to commit fraud
The accused used interstate wire communications to commit fraud
Examples of Wire Fraud
Wire fraud is common in real estate. Scammers will target real estate agents, title and settlement providers, or the buyers and sellers involved by using phishing emails pretending to be an individual involved in the closing of a home. Over 13,638 real estate wire fraud victims were reported in 2020, with a total loss of more than $213 million.   

Internet scams are also a form of wire fraud. It's a tale as old as the internet: a prince or a government official from a faraway land contacts you in dire need. According to victims of this scam, once contacted by said prince or government official, they are convinced to assist in transferring millions out of the country they represent with the promise that some of the money will stay in the victim's account. Unfortunately for the victim, there is no prince or government official, and they just lost all the money in their account.    

A different common type of wire fraud involves social security. A scammer will call the victim and claim to be from the Social Security Administration (SSA) and will urgently warn the victim that their Social Security number has been suspended due to suspicious or illegal activity. The scammer will threaten the victim with legal action unless the victim provides personal information. If a victim gets overwhelmed and complies with the scammer, all their money can be wired out within seconds.   
How to Prevent Wire Fraud
No matter the situation, there will always be a few red flags when it comes to wire fraud.  

Scammers will use the tool of urgency to cause the victim to panic and comply with whatever the scammer is asking for. Deadlines will be pushed, words like "now" and "immediately" will be used, and the scammers will try anything to cause the victim to become flustered. If you are to ever receive a phone call like this, we urge you to hang up and freshly dial the agency, company, financial institution, or whoever else called to confirm this interaction.  

Another way to protect yourself from wire fraud is to be aware of what the other person on the line can or cannot confirm. Ask them to verify their identity and if they try to change the subject or fail to tell you who they are and who they work for, that is a warning sign that the person you are speaking to may be a fraudster.  

Even if you feel it is too early, always ask your real estate agent what procedures will be done or needed when it comes to transferring down payments or closing costs. By knowing ahead of the actual closing date, you'll have a better chance of spotting a scammer if one reaches out to you.  

The second you think you may have fallen victim to wire fraud, contact your financial institution immediately. You can also contact your city's local FBI office to report wire fraud.  
What to do if You've Fallen Victim to Wire Fraud
If you believe you are a victim of wire fraud, contact your credit union or bank immediately. Provide all the information possible to your financial institution, find out if the money has already been transferred out, and ask to freeze your account. Ask your bank or credit union to contact all other financial institutions that may have received stolen funds.  
Next, notify the FBI of the crime via the
IC3's online complaint referral form
. Keep track of your IC3 Complaint Number because you will need that in the next step. 
Once you've got your number, reach out to your local FBI office and provide them with the IC3 Complaint Number. Provide the agent who handles cyber crimes with your IC3 number and all the information you have over the alleged crime that took place.  
Contact local law enforcement as well, call your police station and file a report. As you did with the FBI agent, give them all information regarding the wire fraud and save the police report case number. 
Conclusion 
As a reminder, Neighborhood Credit Union will never reach out to members and then ask for personal information. If you receive a call from us that seems suspicious, we ask that you hang up and freshly dial our number to confirm that we were trying to contact you. Wire fraud is serious, and many times the victims may never get their money back. The fraudsters may take several different tactics to trick the victims. Knowing the red flags of a scammer will be the victim's first line of defense. If a Neighborhood Credit Union employee was indeed trying to reach you, we will understand completely. Taking extra steps of precaution may save you from a costly loss.  
Numbers and Websites to Know
Dallas County FBI Office:  972-559-5000
Covers 137 counties in North Texas and portions of East and West Texas
San Antonio FBI Office: 210-225-6741 
Counties covered: Atascosa, Bandera, Bexar, Comal, Frio, Gillespie, Gonzalez, Guadalupe, Karnes, Kendall, Kerr, Kimble, Mason, Medina, Real, Uvalde, and Wilson
El Paso FBI Office: 915-832-5000
Covers 17 counties in western Texas 
Houston FBI Office: 713-693-5000
Covers 40 counties in southeastern Texas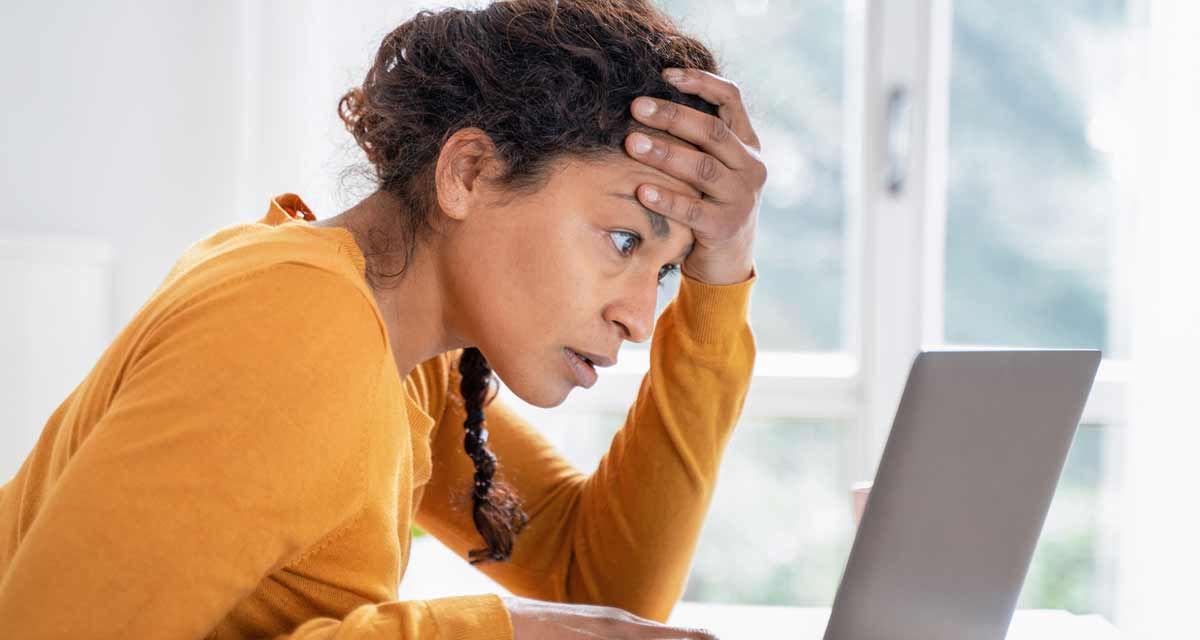 Skyler has been a Marketing Content Specialist at Neighborhood Credit Union since 2019. 
Who We Are 
As an active part of the community for 92 years, Neighborhood Credit Union is a not-for-profit financial organization serving the state of Texas with branch locations in Collin, Dallas, Denton, Ellis, and Tarrant counties. With assets topping $1 billion, Neighborhood Credit Union has a continuously growing membership of over 60,000. For more information, call (214) 748-9393 or visit our homepage. 
5 Resources to Build Financial Literacy
Read Article