Neighborhood Credit Union is Giving Away $49,999.99
December 23, 2019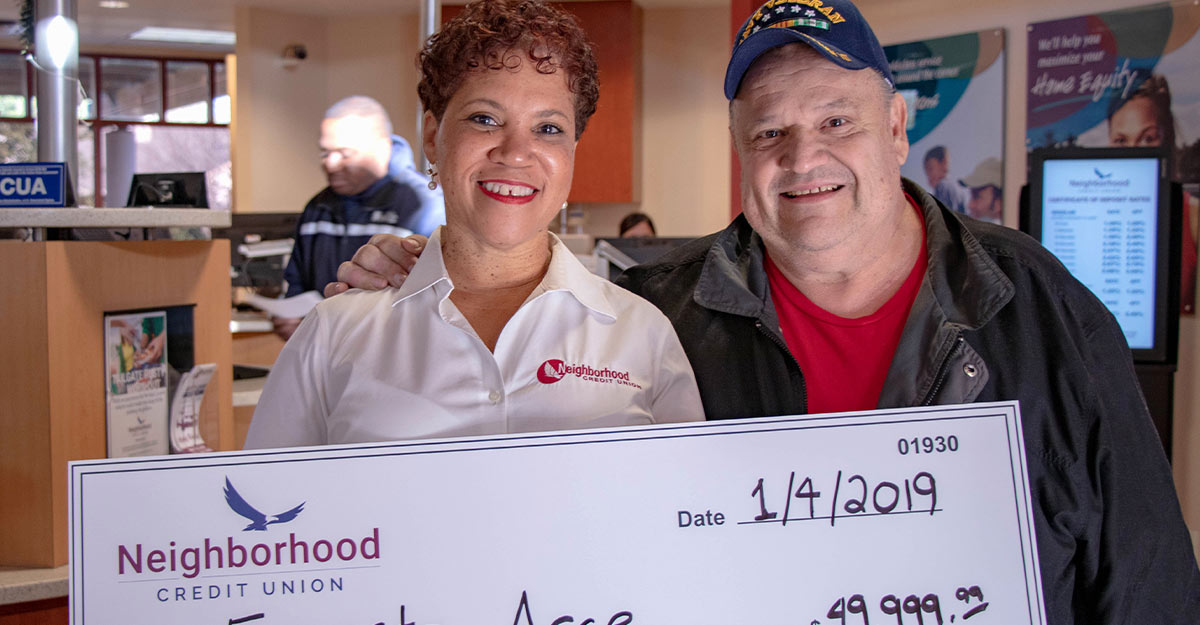 Neighborhood Credit Union is announcing the winner of its Prize Savings Account annual grand prize of $49,999.99 in early January of 2020. 

What is Prize Savings Account?
Started in 2007 when Americans were saving at an all-time low, Neighborhood Credit Union introduced its Prize Savings account as a way to encourage and incentives savings. As a required savings account you must open when you become a member at Neighborhood Credit Union, it is your
Membership Share
that establishes you as  a co-owner where you can be involved in the credit union operations. 

How Does Prize Savings Account Work?
As a Prize Savings account holder you receive one (1) entry a month for every $25 average daily balance in your Prize Savings account with drawing for the $1,000 weekly and the annual grand prize of $49,999.99. The more you save the higher your chances are of winning cash prizes. You can take a look at our previous winners
here
. 

You have until December 31, 2019 to save and qualify in the drawing for this year's annual $49,999.99 grand prize, where the winner is announced January 2020. 

Account Details
Opening deposit minimum: $25 membership share
No fees with an additional account or loan product or with an average daily balance of $5001*
Unlimited deposits
3 free withdrawals each month*
Earn 0.15% APY interest with a $100 minimum balance*
Watch last years winner
here.
Who We Are
As an active part of the community for 90 years, Neighborhood Credit Union is a not-for-profit financial organization with locations in Collin, Dallas, Denton and Ellis counties, as well as the city of Arlington. Located all across North Texas and assets topping $715 million, Neighborhood Credit Union has a continuously growing membership of 56,000. For more information, call (214) 748-9393 or visit
myncu.com
.
Catch Up on More News
Explore News & Events for more updates on what's happening in your community and at the credit union.