Random Act of Kindness at Highland Village
When Mr. and Mrs. Pear walked into their Neighborhood Credit Union, they thought nothing out of the ordinary. One-time Shared Branching members, Senior Financial Services Representative, Kristen Groome, had recently helped Mr. Pear open up his first account with Neighborhood Credit Union. One February morning the couple decided to stop by their Highland Village branch to add Mrs. Pear to the account. Kristen really enjoyed her time working with the couple and wanted to get them something nice as a thank you for their membership. While they were working with another employee to add Mrs. Pear to the new account, Kristen quickly ran out of the branch to pick up a gift card from Sip and Stir, a local coffee shop next door. 
The couple was absolutely thrilled when Kristen handed over the gift card, and it gave them the comfort of knowing they chose the right credit union. We love seeing how a seemingly small gesture can make a positive impact on two of our new members.
Why We Do Random Acts of Kindness
At Neighborhood Credit Union, we put the emphasis on neighborhood, and we work endlessly to make a positive difference in our member's lives because they are what makes us who we are. We started doing random acts of kindness to simply show our members that we are thankful for them. We love getting to know our members and working with them every day, so performing random acts of kindness is just our way of giving back and saying thank you. If you love what you just read,
check out
other random acts of kindness we've done in the past. 

About Neighborhood Credit Union
We currently serve 56,000 members throughout the Dallas-Fort Worth area. As a not-for-profit organization, we are in the pursuit of helping people achieve their short and long-term financial goals. With assets topping $715 million, we continue our efforts in offering members convent services in their communities and online access, making us a top-rated credit union in Dallas-Fort Worth. 
Neighborhood Credit Union currently has
13 Dallas-area
branches in Coppell, Oak Cliff, Dallas, Arlington, Mesquite, Duncanville, Highland Village, Lancaster, Grand Prairie, Richardson, and Waxahachie.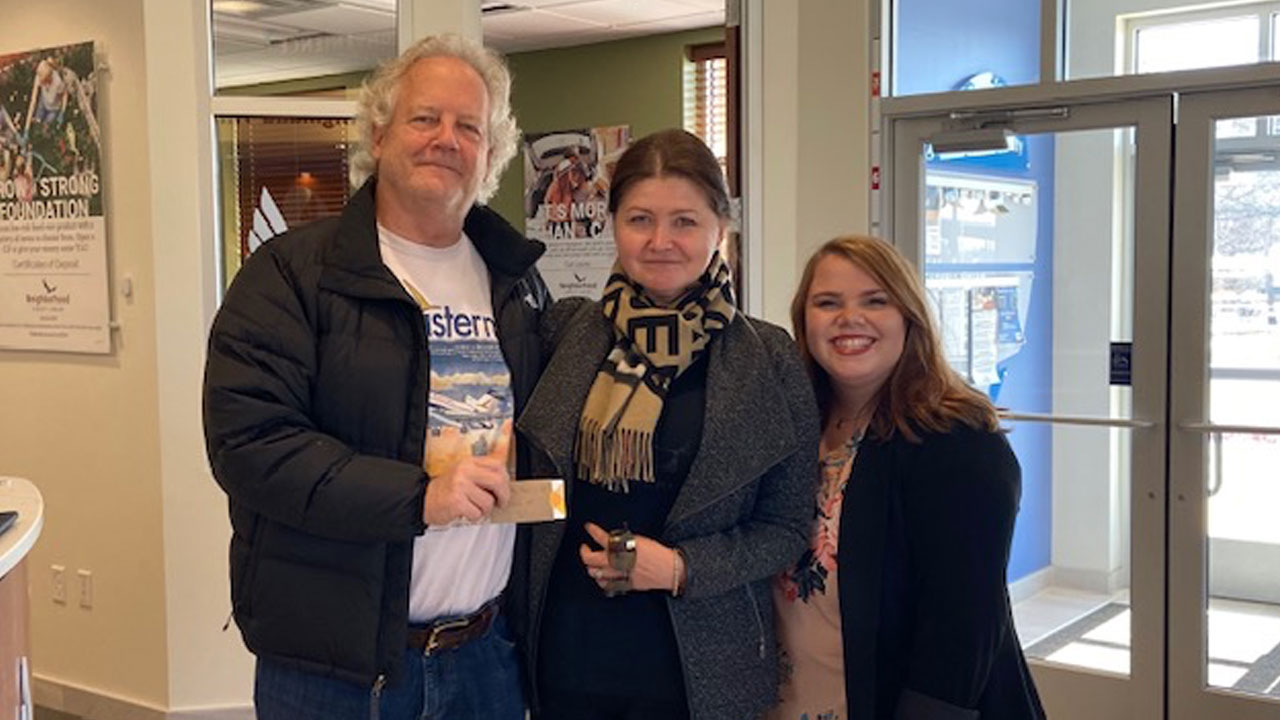 Mr. and Mrs. Pear with Senior Financial Services Representative, Kristen Groome. 
Catch Up on More News
Explore News & Events for more updates on what's happening in your community and at the credit union.