Random Act of Kindness at Lancaster
Published November 22, 2019
When member Sharon Poe walked into her usual Neighborhood Credit Union branch with a shorter haircut, the Lancaster staff was quick to compliment her. Sharon sadly expressed that the new haircut was due to chemotherapy. 
Coming in every Friday, Sharon frequently spoke about how much she loved getting her nails and hair done. Since she wasn't able to work as much during her treatment, her pampering opportunities were limited.  

But at the end of August, Sharon came in to share the great news: she was cancer-free! 
The Lancaster staff decided to make a gift basket full of beauty products to celebrate her final chemo treatment and officially being cancer-free. She was completely surprised and expressed her thanks for how much her credit union cared about her.
Catch Up on More News
Explore News & Events for more updates on what's happening in your community and at the credit union.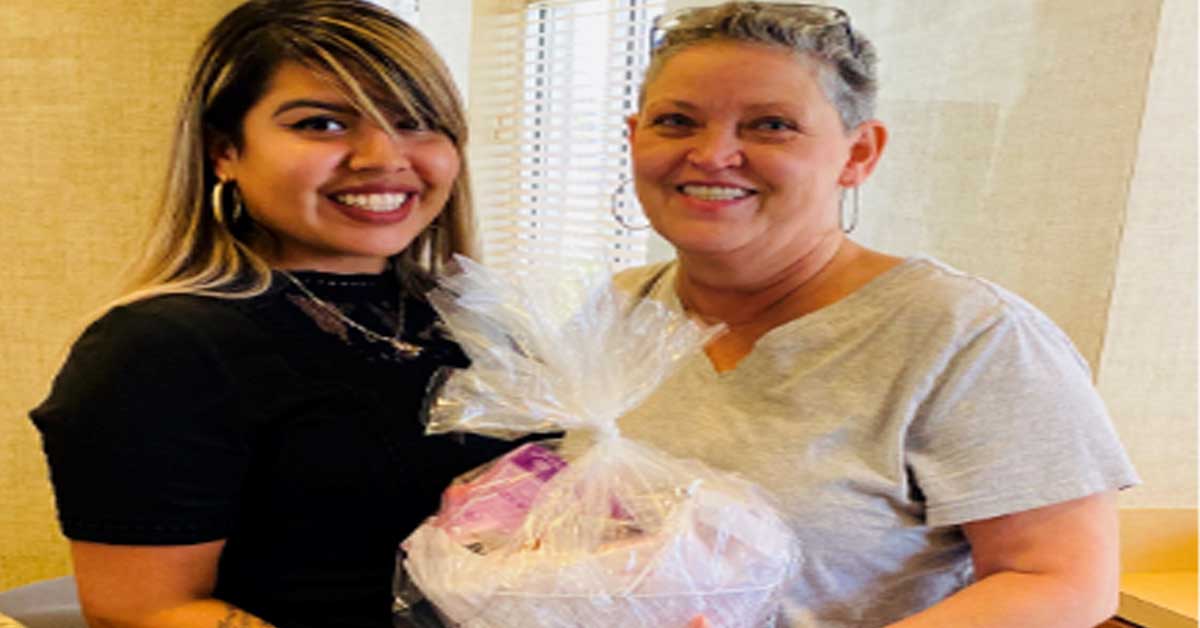 Senior Financial Service Representative Yazmin and Neighborhood Credit Union member Sharon