Three Students Awarded $2,000
Dallas, TX:
July 26, 2023- Neighborhood Credit Union is pleased to announce the winners of the annual
Neighborhood CU Foundation
scholarship for the 2023-2024 academic year. After carefully evaluating numerous outstanding submissions, the scholarship committee has selected three exceptional students who have demonstrated remarkable achievements and a deep understanding of the importance of financial health and planning.  

The scholarship prompt asked students to showcase their knowledge and insights into financial health, the current economy, and planning for a secure future. The winners for this year are as follows:  

Laila L. - In a video essay, Laila discussed the importance of budgeting, saving, and making wise financial decisions. She seamlessly connected the current economic challenges of inflation and the state of the economy to emphasize the significance of financial planning for future success.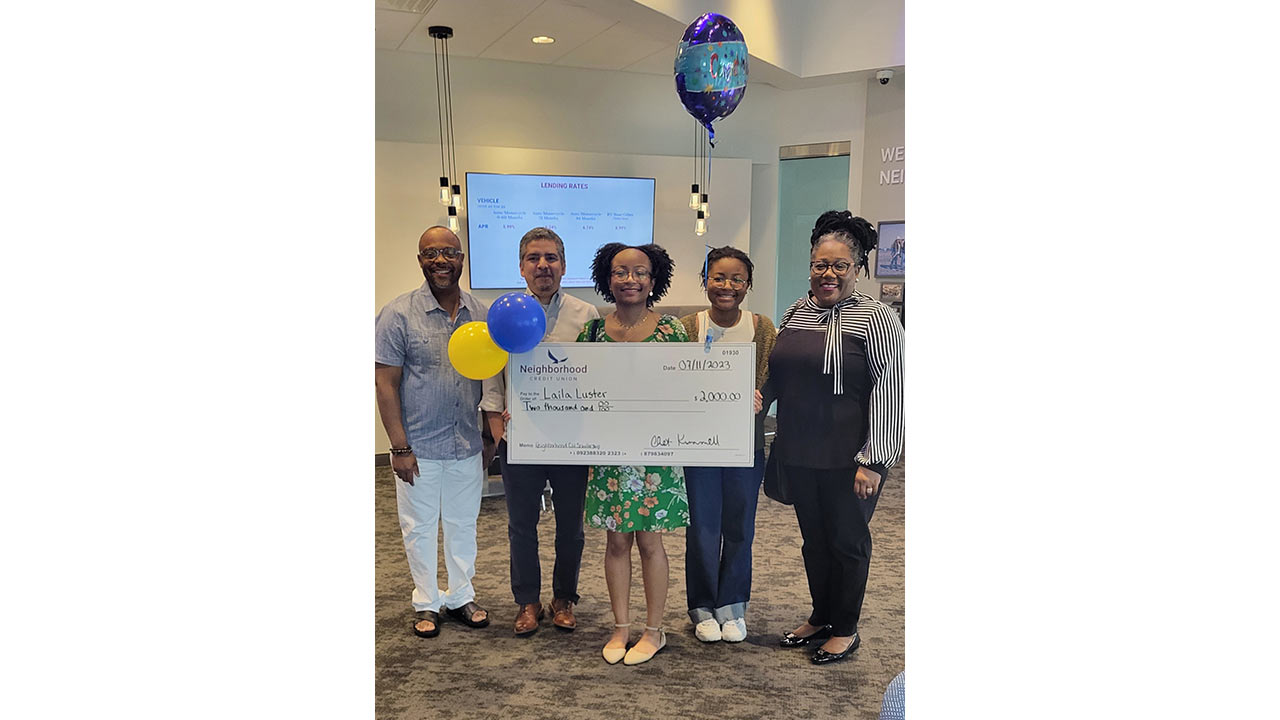 Laila with family and the Prosper branch manager, posing with her scholarship award.

Ashley V. - Ashley's written essay painted a vivid picture of how past decisions shape present choices and steer her towards better personal financial health. She highlighted the value of side hustles and furthering educational opportunities as key elements in shaping her future and taking proactive steps toward success.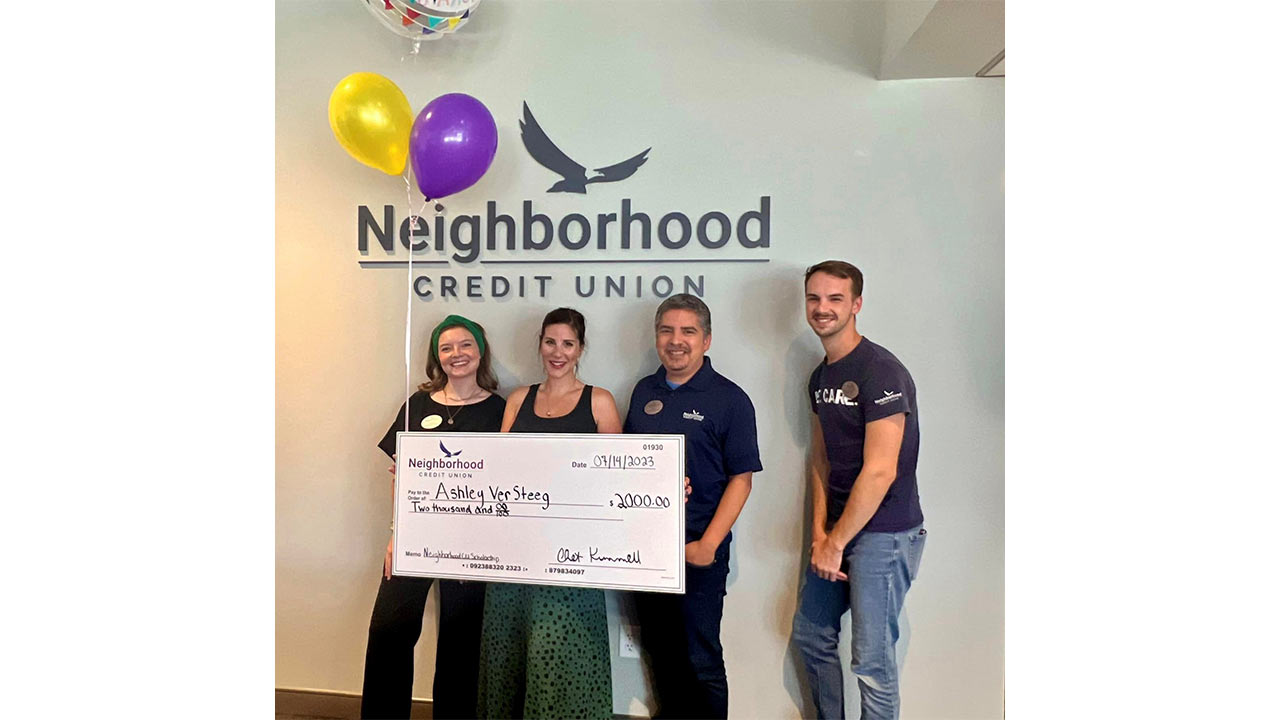 Ashley with Neighborhood CU marketing specialist, Prosper branch manager, and Prosper digital experience specialist. 

Nicole W. - Nicole's insightful written essay tackled the adage of building a savings account and emphasized the significance of creating a budget. Her essay showcased the influence of listening to older relatives and sparked her interest in retirement savings and long-term financial planning.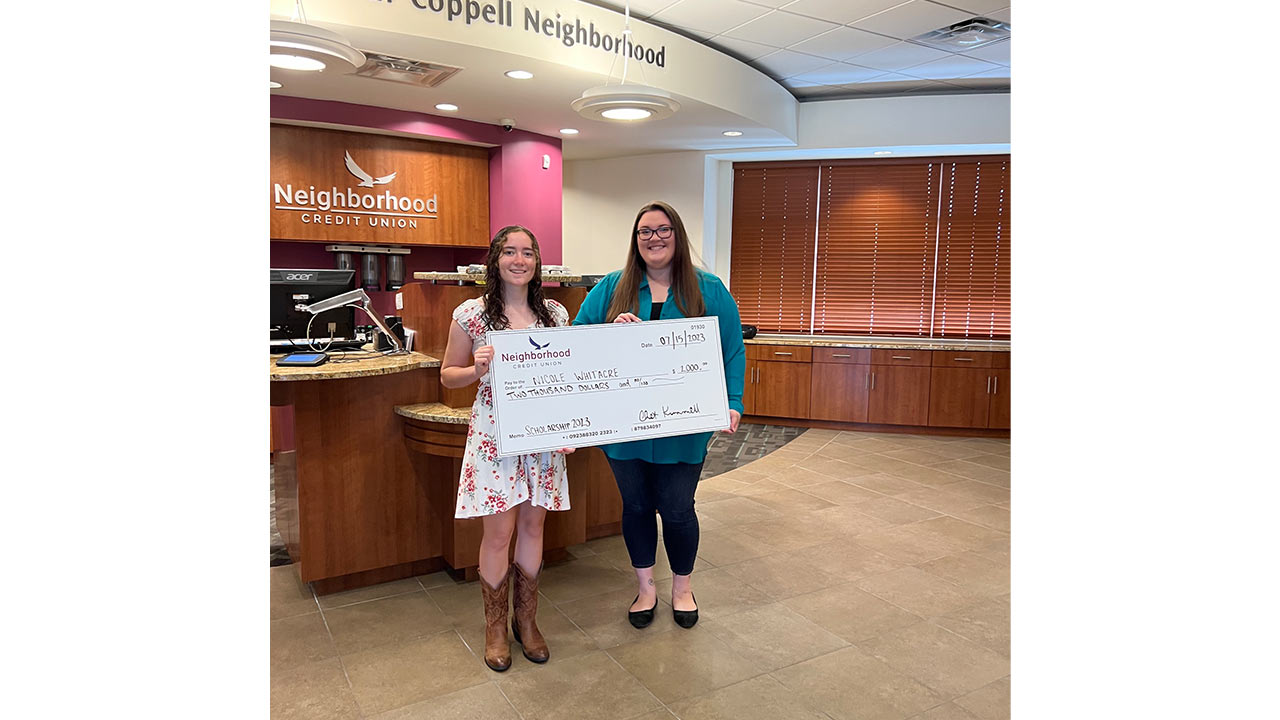 Nicole with Coppell branch manager. 

"We were thoroughly impressed by the submissions we received this year," said Skyler Tumbleson, Marketing Content Specialist and Neighborhood CU Foundation Scholarship Committee Lead. "Laila, Ashley, and Nicole have showcased exceptional knowledge and a profound understanding of financial health. We are confident that they will positively impact their future financial journeys." 
About Neighborhood CU Foundation Scholarship

Neighborhood CU Foundation's scholarship program aims to assist students pursuing higher education by providing $2,000 to each recipient. Applicants must be members or have family who is a member of Neighborhood Credit Union, maintain a minimum GPA of 2.5, and be enrolled or planning to enroll in a two-year or four-year accredited university or college, or a technical school. 
Catch Up on More News
Explore News & Events for more updates on what's happening in your community and at the credit union.
Who We Are 
As an active part of the community for 93 years, Neighborhood Credit Union is a not-for-profit financial organization serving the state of Texas with branch locations in Collin, Dallas, Denton, Ellis, and Tarrant counties. With assets topping $1 billion, Neighborhood Credit Union has a continuously growing membership of over 60,000. For more information, call (214) 748-9393 or visit our homepage.