February 2022 Virtual Financial Literacy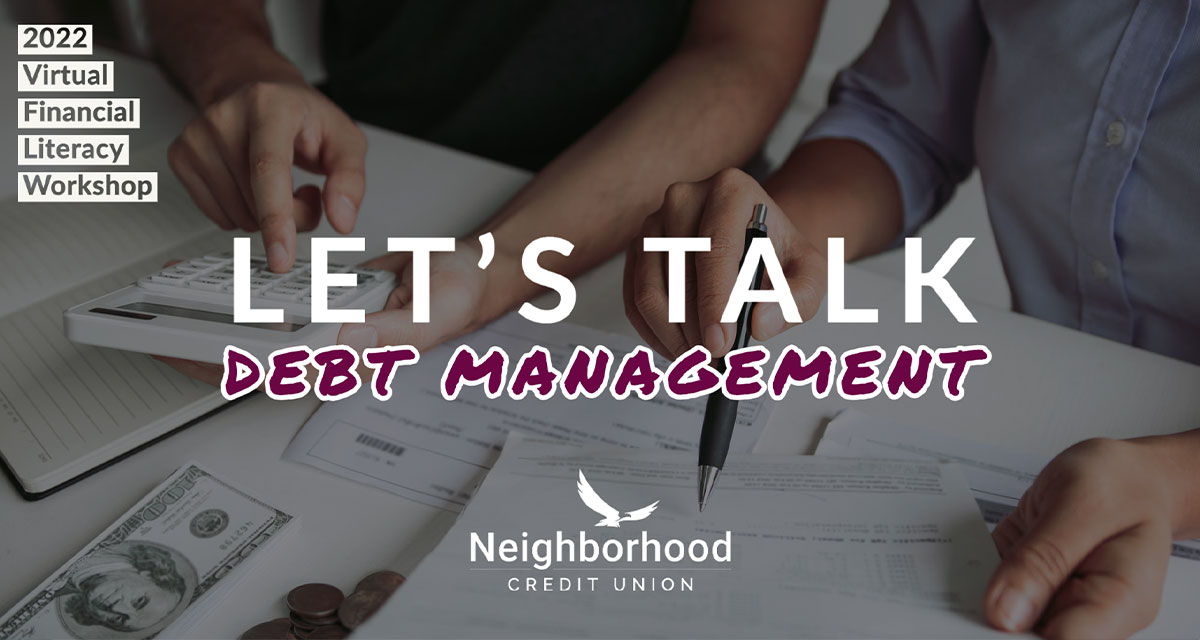 Virtual Financial Literacy: Debt Management
Where
Online via Microsoft Teams*
Details
Participants will explore common reasons why people find themselves in debt and the most common types of debt. They will also describe the value of using debt management strategies such as loan consolidation, budgeting, and debt management plans. Finally, participants will compare various debt management solutions and create a personal plan about how to manage their debt.
Note: web classes are held through Microsoft Teams and may require downloading an application or player to view and participate. We recommend downloading and testing audio/video before classes start.
Who We Are 
As an active part of the community for 92 years, Neighborhood Credit Union is a not-for-profit financial organization serving the state of Texas with branch locations in Collin, Dallas, Denton, Ellis, and Tarrant counties. With assets topping $1 billion, Neighborhood Credit Union has a continuously growing membership of over 60,000. For more information, call (214) 748-9393 or visit our homepage.