February 17, 2022  
Updated: July 27, 2022

Tax season is in full swing, and Neighborhood Credit Union has put together some tools and recommendations to help make our members' filing process a breeze. As a reminder, this year the filing deadline is April 18, 2022.  
For our members convenience, a direct link to the
TurboTax site
can be found in Online Banking and the MyNCU Mobile App. 
Are you expecting a tax return? 
Filing electronically can aid in speeding up how soon one receives a tax return. Those who combined electronic filing with sending their return to an account via direct deposit can see the money in their account quicker than by mail.
How do I get my tax refund direct deposited to MyNCU Account?
Whether you file online or on paper, enter your Neighborhood Credit Union account and routing number 311079270 when prompted.  
Members who have a checking account at Neighborhood Credit Union with direct deposit may get their IRS tax return a little earlier! Depending on when the IRS releases your refund, members could receive their refund up to two days earlier than expected. 
How do I know when my tax refund has arrived?
To see if your tax refund has arrived, first check the MyNCU Mobile App
1
for your current balance and recent transactions. If you don't see your refund, the credit union hasn't received it from the IRS. We recommend you go to IRS.gov > Refund Status >
Get My Refund Status
. Be sure to enter the exact dollar amount of your refund due to get an accurate response. 

To make it even easier, turn on notifications to get instantly alerted when the refund hits your account. In the MyNCU Mobile app, tap;
More > Settings > Push Notifications > Large Deposit On.
Can I use the MyNCU Mobile App to deposit my paper refund check? 
Yes, it's possible to use your MyNCU Mobile App to deposit your paper refund check. Please see our
Mobile Deposit Guide
for more information.
Can you deposit a tax refund in the name of my spouse or child?
We can only accept refunds that match the name(s) on the account.2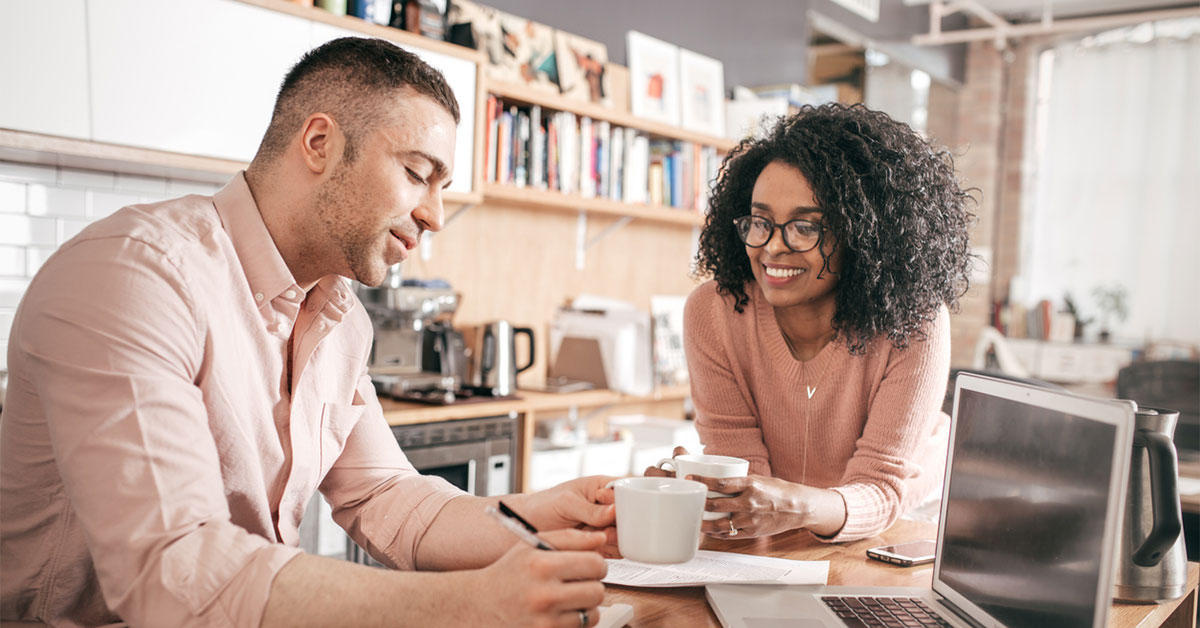 ---
Visit http://turbotax.intuit.com/lp/yoy/guarantees.jsp for TurboTax product guarantees and other important information. 

Limited time offer for TurboTax 2021. Terms, conditions, features, availability, pricing, fees, service and support options subject to change without notice. Intuit, TurboTax and TurboTax Online, among others, are registered trademarks and/or service marks of Intuit Inc. in the United States and other countries. Other parties' trademarks or service marks are the property of their respective owners. 

1 Standard data and messaging rates may apply. Please check with your mobile service carrier. Mobile Deposit® is subject to eligibility and further review. Deposits are subject to verification and not available for immediate withdrawal. Deposit limits and other restrictions apply. See Terms of Use for details, including information on funds 
availability. Mobile Deposit® is a registered trademark of Mitek Systems, Inc. 

2 A tax refund may only be direct deposited into an account that is in your name. This means that if you file a joint return, the name of the primary filer must match the name on the account. If a tax refund is directed to an account that is not in your name it may be rejected and returned to the IRS. No more than three electronic refunds can be deposited into a single financial account or prepaid card. If you exceed the limits you will receive notice from the IRS and a paper check refund. 
Catch Up on More News
Explore News & Events for more updates on what's happening in your community and at the credit union.
Who We Are 
As an active part of the community for 92 years, Neighborhood Credit Union is a not-for-profit financial organization serving the state of Texas with branch locations in Collin, Dallas, Denton, Ellis, and Tarrant counties. With assets topping $1 billion, Neighborhood Credit Union has a continuously growing membership of over 60,000. For more information, call (214) 748-9393 or visit our homepage.