Tips for Improving Credit
Published May 22, 2019 
By Jordan Ottaway 
Your credit score is much more than a three-digit number attached to your name. It's the number lenders are going to look at when you apply for a loan or credit card. They want to see how likely it is that they will be repaid on time if you are approved.
Having less than ideal credit might make you feel lost, but know you're not alone and there are steps you can take to begin to rebuild your credit. It is worth mentioning that it does take time and can't be done overnight. But, the sooner you take that first step, the sooner you'll start to see your score rise.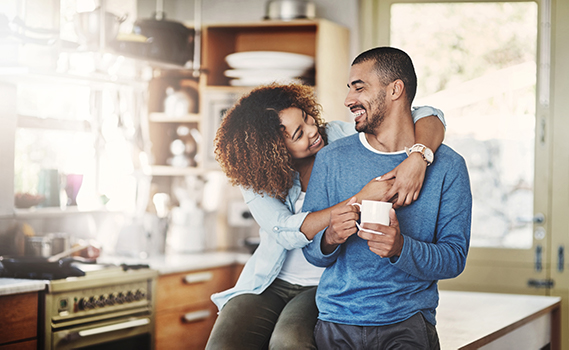 Reduce the amount you owe 
Now, this is easier said than done, but it really is satisfying to see your balances get closer and closer to zero. The first thing you should do is make a list of all your accounts, how much you owe, and the interest rates you're being charged. From there come up with a payment plan to knock those balances down.
As you make your payments on time every month, that will help increase your credit score because being late on payments can hurt you. And that leads into the second thing you can do.
Use payment reminders
Making your payments on time is one of the biggest contributing factors because payment history makes up 35% of your credit score. Some institutions offer payment reminders through their online banking. It's a good idea to utilize this feature and set them up to stay on top of your monthly payments.
If you feel comfortable doing so, you can enroll in automatic transfers to put your payments on auto pilot. However, this only makes the minimum payment required, so if you like to pay more than the minimum, this might not be the best option for you and having account reminders will suffice.
Have a mix of credit and loan account types 
Approximately 10 % of your credit score is made up of the types of accounts you have. With that being said, if you have a bunch of credit cards, then your score would be lower than if you had a few credit cards and other types of accounts. 
Auto loans, mortgages, store cards, personal loans, and others really help you maximize your overall score.
However…
Don't apply for credit and accounts you don't need 
Just because having a variety of credit helps your score does not mean that you NEED to have them. Don't apply for credit you don't need because that can negatively affect your score. 
When you apply for a new loan or line of credit, that lender will run a hard inquiry. That means you give that creditor permission to pull a full copy of your credit report. If you do this too many times, that can actually cause your score to go down for a period of time. 
You might also hear the term "soft inquiry." This does not affect your credit score and is usually done when you receive a pre-qualified credit offer, apply for insurance, or get a new phone. 
Conclusion 
Keeping up with your credit score is not only important to ensure that you will be able to get approved for future loans, but it's important to your overall financial health. 
If you didn't know you are able to get a free copy of your credit report every year from
annualcreditreport.com
.

Jordan Ottaway contributed to the Neighborhood Credit Union blog from 2016 - 2019.