The Importance of Credit Unions Promoting Financial Empowerment
Published November 9, 2022
By Francis Santana
Today, many consumers have little understanding of finances. In fact, the lack of financial understanding may explain why many Americans struggle with saving and investing. Now more than ever, we need consumers to feel empowered. Not just in their personal or work life, but financially. Credit unions around the country have a similar belief: empower credit union members and the community through affordable and beneficial financial products and services. It is an important topic to discuss and that is why we will dive deeper into why financial empowerment is important, the tools every credit union should have in their toolbox and why now is the time to take the critical step forward and implement innovative programs.
Why Financial Empowerment is Important
Financial empowerment is important for many reasons, and with more people managing their retirement accounts, paying off student debt, or getting their first mortgage, understanding how their money is being spent and having a plan in place to meet future goals is key.
Credit unions across the country, including here at Neighborhood Credit Union, are consistently seeing an increase in memberships. According to 
Statista
, the number of members grew steadily during the last decade and reached more than 132 million in the first half of 2022. With that growth in membership comes a responsibility for credit unions across the country to increase their financial literacy portfolios and make education a priority.
The pandemic put a damper on financial literacy programs due to the lack of in-person meetings and closed businesses. Now more than ever, it is critically important for credit unions to re-engage with their members and help them balance their short-term spending needs with their long-term financial planning goals. At Neighborhood Credit Union, education is a critical part of our mission. Helping more people better understand financial security will bring a better quality of life for everyone in the community.
As we work to promote financial wellness, here are the top four things credit unions should be doing to highlight the importance of financial empowerment.
Encourage your community relations teams to host literacy classes with local companies, community groups, and online. Go beyond just your existing membership.
Partner with local organizations and schools to host workshops, teaching children the importance of financial independence from an early age.
Develop educational tools (e.g., monthly blog, podcasts, video series or newsletter) highlighting different programs that will help members understand the resources available no matter what stage in life they are in.
Create a foundation to help consumers attain financial prosperity by promoting financial wellness, providing access to financial education, and raising the overall level of financial literacy.
Offering financial resources, programs, workshops and initiatives directly through credit unions helps support the financial empowerment vision.
A Vital Step Forward
Financial literacy remains a necessary aspect of lifelong success as financial products and services continue to grow in number and intricacy. It is our job as credit unions to empower our members to make better financial decisions, not only for themselves, but for their families as well. When individuals feel in control of their financial situations, they are more confident in making decisions that can impact the course of their lives and overcome challenges they are facing with confidence.
Whether initiatives are focused on planning for financial emergencies, saving for your future retirement, or borrowing responsibly for a home or car, credit unions are taking a major step forward in the fight to educate community members through creative and impactful financial empowerment programs. As business continues to grow, expect to see more creative ways for credit unions to engage with members and the community.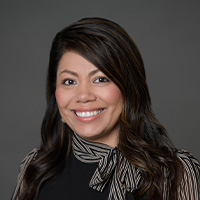 Francis Santana is the Senior Vice President of Retail Operations at Neighborhood Credit Union. 
Who We Are 
As an active part of the community for 93 years, Neighborhood Credit Union is a not-for-profit financial organization serving the state of Texas with branch locations in Collin, Dallas, Denton, Ellis, and Tarrant counties. With assets topping $1 billion, Neighborhood Credit Union has a continuously growing membership of over 60,000. For more information, call (214) 748-9393 or visit our homepage.