Making the Holidays a Little Less Expensive
Published November 28, 2018
By Jordan Ottaway
Brace yourselves, the holidays are coming. But, you probably already knew that. 
You're also probably planning for all your holiday celebrations as we speak. However, as you're planning, have you been making financial preparations as well? 
Thanksgiving and Christmas are two of the most expensive holidays, so it's important to make sure your budget is prepared and that you and have a solid spending plan in place. I know the holidays are already upon us, but that doesn't mean you can't budget to help save some money this year. 
So you ask yourself, how can you save money during the holidays?
Make it a potluck
Are you hosting this year's Thanksgiving or Christmas dinner? Or do you normally host and cook all the food yourself? Either way, making this year's dinner a potluck will save you time, and most importantly, money. 
Making your dinner a potluck doesn't make it less special. In my opinion, it makes it better. Let your guests know that you will be preparing the main dish and have them bring some sides, appetizers, drinks, and desserts. 
My family has always done this, and it's what I plan to do when my wife and I host our first holiday next year.
Track spending 
What good does a plan do if you're not actively monitoring your progress? By not keeping track of your spending, you're risking the chance of saying "I know how much I have left. I'm good." That's just asking for trouble. 
Instead, create a spreadsheet, use your mobile app, or a personal finance tool like Money Management to monitor how much you've spent and how much money you have left in your holiday fund. While I've been using the spreadsheet method, I now keep up with my purchases in real time so there isn't any delay of me inputting numbers.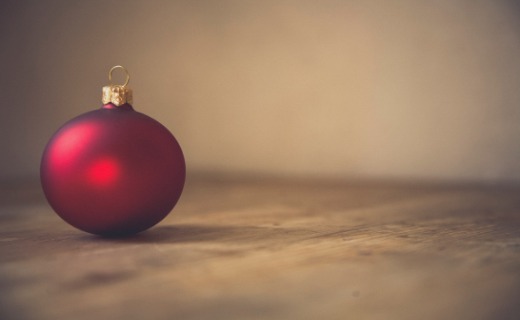 Say goodbye to the 'extras'
Stopping by Starbucks, treating yourself to dinners out, and other extras can really eat into your holiday budget and leave you in a sticky situation. Think about it, if you spend $4.50 on coffee three times a week all month, that's $162 you could have used for gifts or holiday travel.
I'll be honest, I'm guilty of this too because I LOVE coffee. But I have learned my lesson when I went to buy a gift and saw that it put me way over budget and I had that "oh shoot" moment trying to figure out how this happened.
Prepare for next year 
When the family has gone home and things have settled down, this is a good time to see how you did and what you can do to be more prepared for next year. Where do you need to cut back? What worked? What didn't?
Go over all these questions so you can have a savings plan in place come January 1 and be well on your way to have a worry-free holiday season.
Not to mention, the few days after the holidays are the best times to stock up on decorations since they will be 60-75 percent off. That is if you've budgeted for it. This is what I plan on doing so I can have plenty of decorations for my new house.
While it's easy to get caught up in holiday spirit and spend too much, taking some time to have a plan in place can take so much un-needed stress off you and your bank account.

Jordan Ottaway contributed to the Neighborhood Credit Union blog from 2016 - 2019.