Published June 14, 2019
School is out and summer is here, so you know what that means: the vacation planning is in full swing. If the summer budget isn't allowing a big vacation this year, that doesn't mean you can't have one. Have a staycation!
You live in the perfect area to have a fun and relaxing staycation. Think of all the tourist spots in Dallas and Fort Worth then think of how many you've actually visited. Exploring your own city from a tourist's perspective is actually a lot of fun and can save you money on travel expenses.
So why not become a local tourist and opt to stay and explore the place you call home? You might be surprised at how much you'll enjoy it. Now, what can you do?
Relax at the spa
Relaxing is the whole point of a vacation, right? Then head on over to one of the many resort-like spas in DFW to unwind and get your staycation off to a great start. Treat yourself to a full-body message or scrub to let your stress melt away.
While going to a spa almost always requires a trip to the sauna, it is Texas so it might be a little too warm for comfort. So why not just head to the resort's pool to chill out and enjoy the massaging jets. Some even have a swim up bar.
Needless to say, this should be a day where you treat yourself.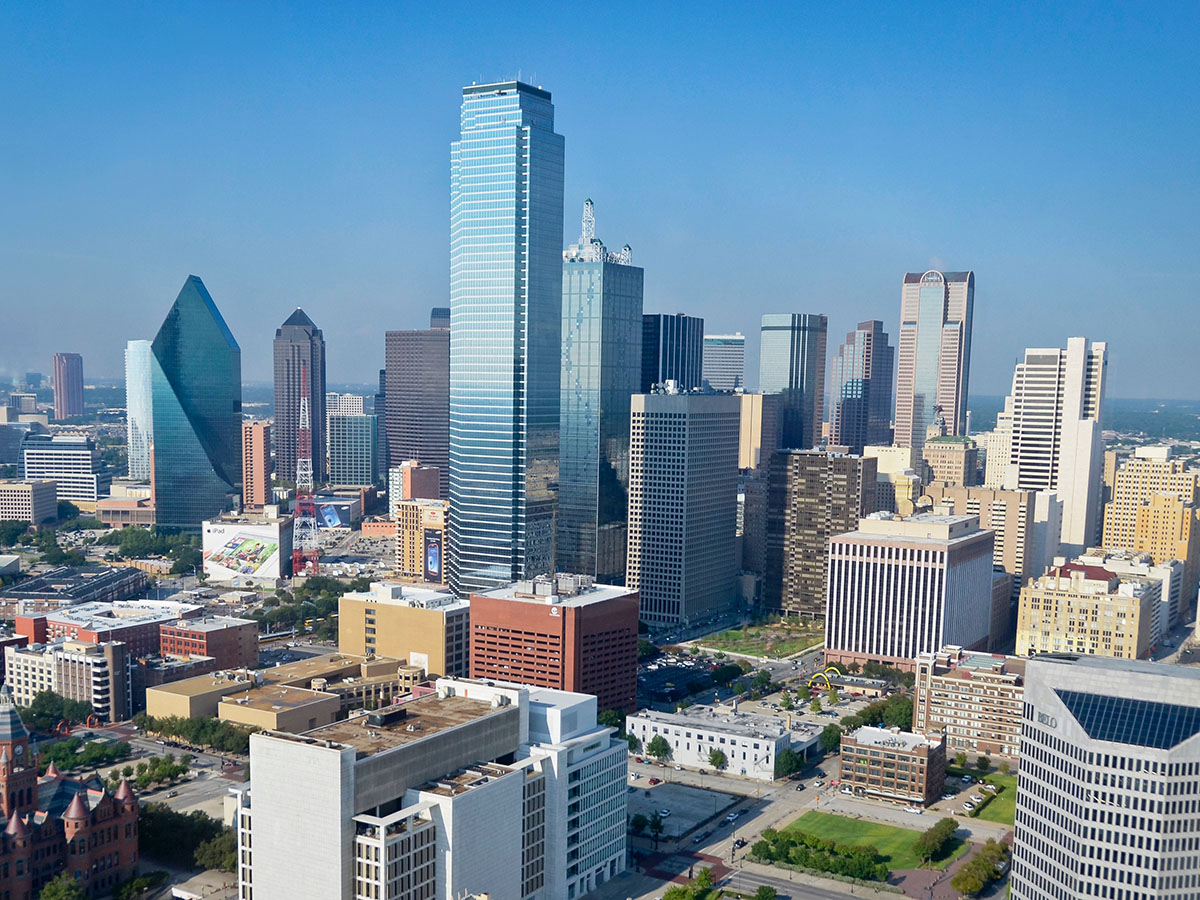 Visit a new neighborhood
To say that DFW is a rapidly-growing area would be an understatement. There are hidden gems all over the metroplex with awesome shopping and dining opportunities that make it feel like you're on vacation.
The Bishop Arts District south of Downtown Dallas and Lower Greenville just north of Downtown are both worth visiting! Be sure to hit up Emporium Pies in the Bishop Arts for some of the best pies around. And if you're in Lower Greenville, the Texas Truck Yard is the perfect place to enjoy drinks, food, and live tunes.
Head on over to Fort Worth
If you feel like getting out of Dallas, then head west into Tarrant County to take in a city that's full of Texas culture and history.
Take a step back into the Old West at the Fort Worth Stockyards where you can enjoy shopping, dining, and live music while getting a taste of what Texas is all about. Continue on your Texas culture journey and check out the Texas Cowboy Hall of Fame and the National Cowgirl Museum and Hall of Fame.
However, if this side of Cowtown isn't your cup of tea, head on over to Sundance Square and explore excellent restaurants and shops. Then you can make a stop and tour the highly-recommended Kimbell Art Museum.
Cowtown has a little something for everyone.
Enjoy some live music
Bring your lawn chairs, blankets, and coolers to The Harbor in Rockwall to enjoy free live music on Lake Ray Hubbard. With concerts by some of the best bands in DFW, you'll be able to enjoy everything from classic rock, Motown, country, and more.
You can also head into Deep Ellum and hit up places that don't require a cover charge. Some of the places to note include Free Man Jazz Cafe, Off the Record, the Blue Light Live, Deep Ellum Brewery, and Mama Tried are excellent options for ditching the cover charge without having to sacrifice good music.
Where would you go for a DFW Staycation? Let us know and we'll add to our list!
**We were not compensated by any of the restaurants/activities mentioned above.