Common Credit Card Fees and How to Avoid Them
Published July 20, 2018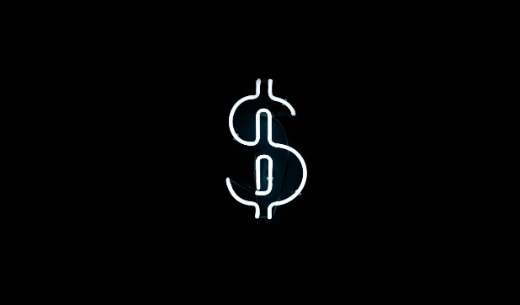 By Jordan Ottaway
Fees. It's something that every credit card holder should be aware of. In case you didn't know, different types of credit cards come with different types of fees. What blows people's minds is that many of these fees are avoidable.
How do you know what fees apply to your cards? Take a look at your credit card agreement because that's the best place to find the list of fees that are charged to your credit card. You can also call and have your provider mail you a copy.
Here are some of the most common fees and how you can avoid them.
Late Fees
This one's a given, but it's still worth mentioning. The vast majority of credit cards have late fees. This fee is charged if you don't pay the minimum balance by your billing period's due date.
Normally, late fees can be as high as $27 unless you've been late in the past six months. Here the fee can be as high as $38. Late fees are charged once every billing cycle up until the point of your card being charged off. This happens after you're six months overdue.
Avoiding this fee is easy by making your payments on time. Setting up automatic payments so you don't have to remember every single month is a good option as well. If you think you have payment issues, let your card holder know so they can work with you to avoid any late fees.
Annual Fees
Just like some gyms have an annual fee, so do credit cards. This fee is charged every year for the convenience of having a credit card. While not every card comes with an annual fee, some secured, premium, and subprime cards do.
Normally people want to avoid cards that come with annual fees, but there are times where the card's benefits outweigh its costs. Depending on the card, the annual fee can range from $19 all the way up to $500.
Keep in mind that if you're going to try and rebuild your credit, you might have to start with a card that has an annual fee before you can qualify for a card without one.
Balance Transfer Fees
If you're wanting to consolidate and move one credit card balance to another, you might run into this fee. Normally the fee is 3 percent of the amount you're transferring or $5, whichever is greater.
Avoiding this fee might be a little more difficult unless your credit card, like ours, tells you that there are no balance transfer fees. Having a card with an extremely low rate is enticing, but credit cards that don't have a balance transfer fee could be more affordable in the long run.
Finance Charge
Simply put, this is interest you're charged when you carry a balance on your credit card. Avoiding this one is pretty easy: pay your full balance so you aren't charged interest in the first place.
These fees add up real quick and unfortunately put many people into deep debt, so always try to pay your full balance if at all possible.
However, if you can't help carrying a balance, you should probably look to have a low interest credit card instead of cards that have higher APRs. To put it into context, rewards cards sometimes come with a higher APR.
If you want to know how interest is determined, I go into more detail here.
Expedited Payment Fee
We've all been here. This is when you are in a panic trying to make a last-minute payment over the phone to avoid being late. You try and avoid one fee and end up being charged another.
Even though it's less expensive than an actual late fee, it's still not ideal. If you're prone to forgetting payment dates, set reminders on your phone a few days before so you don't have to pay that fee again.
Fees aren't the most glamorous thing to talk about, but knowing some of the common ones you might run into and how you can avoid them can save you a lot of money in the long run.

Jordan Ottaway contributed to the Neighborhood Credit Union blog from 2016 - 2019.