Beginning Your Journey as an Entrepreneur
Published July 19, 2019 
By Jordan Ottaway 
If you're working on starting your own business, congratulations! While it might seem like a daunting and scary journey, it can one of the most rewarding.While there is no perfect guide on how to begin this journey, there are a few steps you should take to help you avoid costly mistakes and get off on the right foot.
Get in the right mindset 
Before you start, you need to get in the right mindset and know what you're getting yourself into. 
The life of an entrepreneur can be great -- you're your own boss, you make the rules, you run the business. However, all of these are easier said than done. Entrepreneurship isn't an easy path. Instead, it's often more difficult than getting a regular job.
One reason entrepreneurship isn't easy is because, at the end of the day, you can only ever blame yourself. At a corporation you can blame your boss, or perhaps the economy as a whole. As an entrepreneur, you will be looking for a niche in the market that you can fill. Excuses won't cut it in this field. If your business failed, chances are that you researched poorly, you hired the wrong people or you just weren't prepared enough.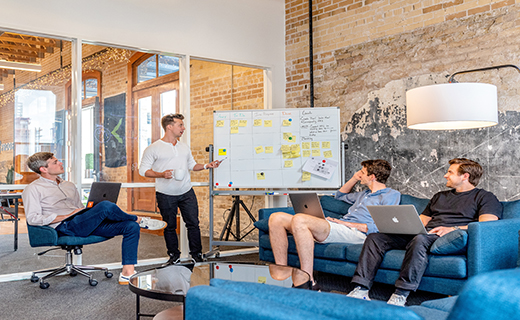 Seek out mentors 
Mentorship allows you to get ahead of the game quicker than if you were to tediously face down every beginner's hurdle. Avoid pitfalls, mistakes that could cost your future, and rash decisions by having someone in your corner. 
Get online, get out into the world and connect with the people who inspire you -- especially the ones whose paths you admire -- then develop a working relationship with someone who has done what you want to do. It can change everything. 
Commit
Once you're ready to get your business going, the last thing you need to do is commit. If you truly want to succeed, put in 100 percent effort. Effort will always trump luck and skill, so if you're serious about being an entrepreneur then you should never stop trying. 
Celebrate the small wins 
Doing this day in and day out can be tiresome. Sometimes you feel like you're not winning or getting anywhere. That's why you need to celebrate the small wins. 
Avoid the notion that you have to land a fantastic, outstanding client or reach thousands of customers before celebrating. Rejoice over the first customer or transaction or the overcoming of an obstacle that's been giving you trouble. Celebrate the moment of pushing through three months. 
Recognizing small victories can boost your morale and provide a surge of energy you might be needing. Celebrating small wins can help you recognize successes even if they aren't earth-shattering. They provide you with the motivation to keep on going.

Jordan Ottaway contributed to the Neighborhood Credit Union blog from 2016 - 2019.