Banking on the Go: Keeping Your Information Safe
Published November 13, 2018
Online banking has helped make our lives more convenient, but with online security being a big topic, it also makes us think about how secure our information really is. That's not meant to worry you, but it's always good to make sure you're as safe as can be in our digital world.
Whether you're checking your balance, using mobile wallet, making a payment, or even applying for a loan, here are some mobile security tips you need to follow.
Keep your phone close
Thieves and pickpockets are coming up with more deceptive ways to try and get their hands on your stuff, so protect your phone like you would jewelry or any other valuable. Make sure you know how to use and enable the Find my iPhone, Find my Mobile on Android, or other tracking features in case it's taken.
Biometrics are the way to go
How many accounts do you log into with your fingerprint, eye scan, or facial recognition? With so many people using biometrics, they are the more secure way to keep your information safe. Keep in mind, it's never a bad idea to password-protect your phone as well.
Whether it's a pin number, pattern, fingerprint, or face recognition, making sure your phone is protected can help you in the long run.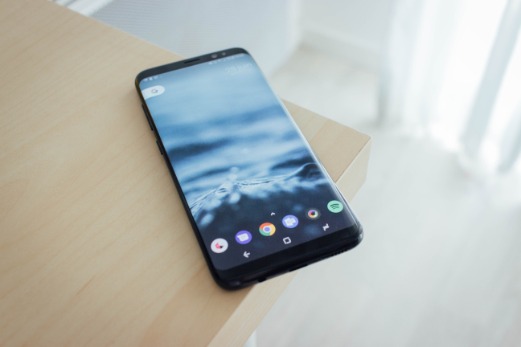 Don't use unsecure passwords
This goes without saying, but you would be surprised at how many people are using insecure passwords for their financial accounts. This goes back to the previous section where we talk about the benefits of biometrics.
However, if you don't plan to go that route, using a password that is secure and is something you will be able to remember is critical to keeping your information safe. Just for fun, here are the top 10 worst passwords you can use. (Data credited to Splash Data)
123456
password
12345678
qwerty
12345
123456789
letmein
1234567
football
iloveyou
If you realize you're using one of these passwords or other insecure passwords like family names, birthdays, phone numbers, pin numbers, or your mother's maiden name, you might want to change it.
Instead, create a password that has an unusual mix of words, special characters, case, and numbers. Yes, it might be a little more difficult to remember, but it will make your account more secure.
Of course, there are also password manager apps like Dashlane, Keeper, LastPass, and many others that can help you manage all your passwords.
Use the app
When you use your mobile app to take care of your finances, you're getting more security than you would using your web browser. While you're probably getting the same features, using the app adds that additional level of encryption to keep your personal information safe.
Conclusion
Your security is our top priority, and we want to give you the resources to confidently do your financial business on the go. Make sure to periodically do a security check to make sure everything is safe and secure. You can never be too careful.

Jordan Ottaway contributed to the Neighborhood Credit Union blog from 2016 - 2019.