5 Ways to Save Money on Your Next Move
Published June 26, 2019 
By Jordan Ottaway 
It's a great day because you've just bought a house or signed the lease to a new apartment and you can't wait to move in. Then you see all the boxes and remember that you actually have to move all of your stuff. Kind of a buzzkill, right? 
I feel your pain because I was JUST there 2 weeks ago after I bought my first house. As our move date got closer, I was getting more and more excited but then saw the box mountain get taller and taller. While my 2 cats loved it, I dreaded hauling all of those boxes down 3 flights of apartment stairs. 
Now, I don't know if you plan to use a moving service or bribe your friends with pizza and drinks, but here are some things that I learned that can save you money on your next move. 
Look for free cardboard boxes
Cardboard boxes are not cheap. So as soon as you know that you'll be moving, ask around to see if anyone you know has spare boxes they are looking to get rid of. Even ask local businesses if they have any boxes available. 
My wife and I saved all of our good-sized Amazon boxes and stashed them in our spare closet. Also, if your workplace or neighborhood has a marketplace or classifieds area where people sell stuff, look to see if anyone has posted about boxes they want to offload. 
Trust me, you don't have to buy boxes.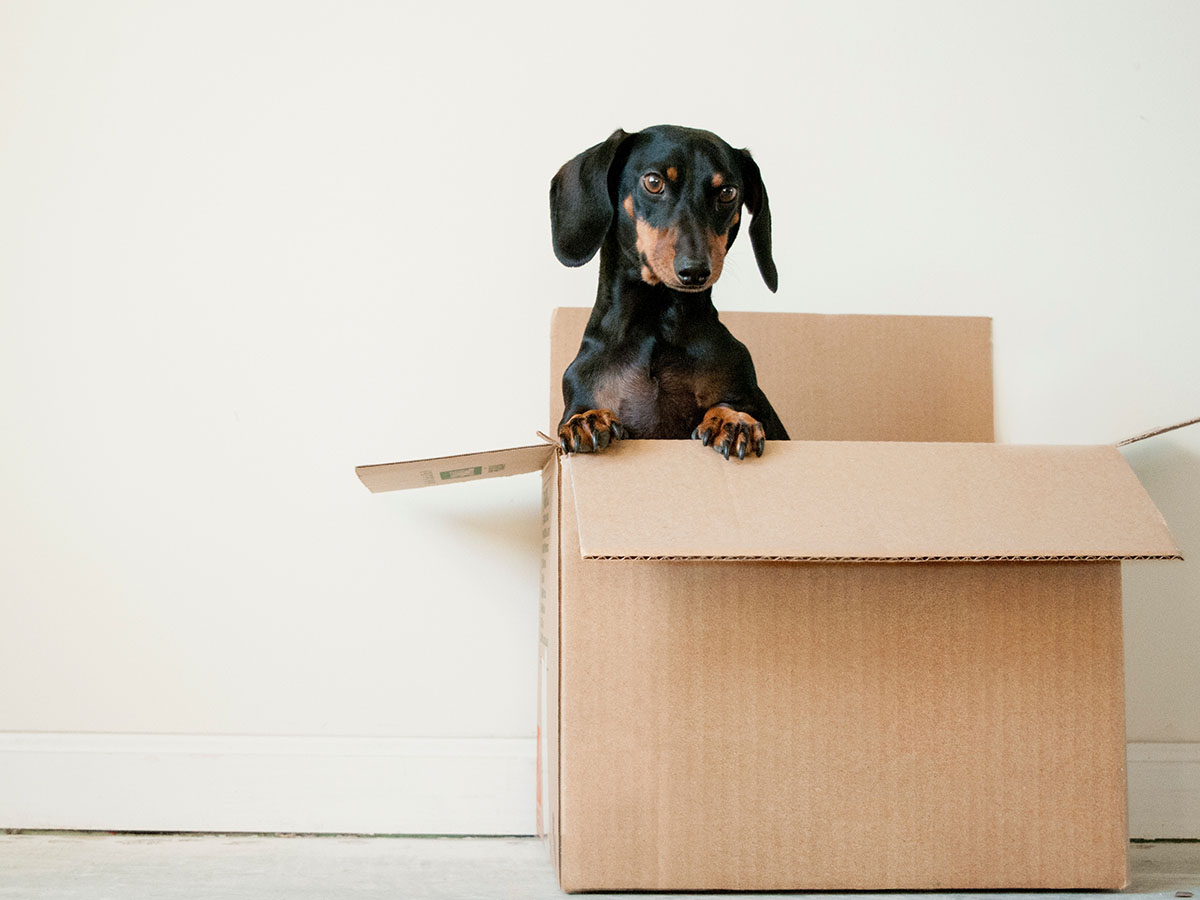 Gather up some friends 
If you've decided to not book a moving company and want to make it a DIY move, get some family and friends to come help you out. You might have to bribe them with food and drinks, but it will definitely help save you money over the course of your moving day. 
Look at it this way, some moving companies can cost you around $200 an hour. I spent $90 renting a U-Haul truck and $150 to take everyone out to lunch afterwards. Add that up and I spent a little more in a day than I would have if I had booked 1 hour with a moving company. If you are able to do the move yourself, I highly recommend it.
Move on a weekday 
If you do end up hiring a moving company, try to move on a weekday towards the first of the month. It might be tricky if you work during the week, but moving on a weekday can help save you money because the demand for movers is lower since most people move on Saturdays. 
Get bids! Don't hesitate to call various companies to get quotes for different days to see where you can get the best deal. Currently, we are in the peak moving season (May-August) and sometimes moving is unavoidable, but the day of the week you move can have an impact on what you pay.
Skip the wardrobe boxes 
This is another piece of cardboard you don't have to buy. I've never been a fan of wardrobe boxes because they can cost $12-$15 a box and are bulkier than normal boxes. Instead, wrap your hanging clothes in trash bags with the hangers sticking out of the top so you can easily carry and hang them back up as soon as you move in. 
Also, you can use your luggage for even more space.
Meal prep
Packing up the kitchen was one of the very last things we did because we did not want to have to eat out every day for 2 weeks. So, take time to meal prep before you move so dinners are portioned out and can be put in your new freezer. Or you can also go out and buy frozen dinners if you don't want to have to cook for meal prep. 
Here's to your happy, and less expensive, move.

Jordan Ottaway contributed to the Neighborhood Credit Union blog from 2016 - 2019.