4 Things You Didn't Know About Car Buying
Published March 7, 2018
So, you're looking to buy a new car. Whether this is your first time or not, you're probably already dreading the legwork and dealing with the salespeople at the dealership.
Despite what you've heard or experienced in the past, you don't have to spend countless hours at dealerships. Go online and start researching online inventories, reviews, videos, etc. You'll be very surprised at what you might learn that will help you make your decision.
Are you ready to begin? Here's what you need to know.
Set your budget
While you may have a car in mind, you need to know if you're even going to be able to afford it. When we say "afford," we don't mean just the monthly payment. We're talking about ALL costs: monthly payment, insurance, fuel, regular maintenance, and other operating costs.
Also, it's a good idea to research common problems associated with the cars you're looking to buy. If you like a certain car but find out that it commonly has issues with the transmission, you might want to consider another car. (Basic repairs can range from $500 to $1,500.)
Don't let that scare you…We used a dramatic example to show you why it's good to know the cons along with the pros.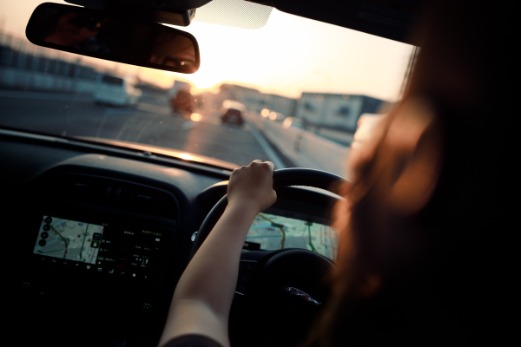 Know what you want
What will you be carrying? Will you buy new or used? Sedan or coupe? Truck or SUV?
Picking what kind of car you want seems overwhelming, but it doesn't have to be. See the questions above? Once you answer the first one, the rest will become clearer helping you narrow down your contenders.
If this is going to be the new family car, a car with some extra room would be your best bet. If you don't have any kids or don't need to carry around a lot of extra stuff, you can look into a sedan or your dream coupe (if the budget allows that is).
Decide how you'll finance
There is more than one route to take when it comes to financing. Contrary to what you may hear, you don't have to finance through the dealership. Credit unions are an excellent choice to help you get your next car and usually have a lower rate.
If you tell the salesperson that you are deciding NOT to finance with the dealership, here are some things to look out for when they try and convince you to finance with them:
If you already have a loan set up with your credit union, don't let the dealer pull any reports as you are already approved.
Don't be pressured into signing a contract or be enticed with 0% financing. You tend to lose a big rebate if you choose 0%.
If a dealership is trying to beat your credit union's offer by offering a cheaper product or payment, that means that you will have weaker coverage.
Getting approved for a car loan before going to the dealership helps your purchase go through smoothly and gets you in your new car faster. Even though our office is closed on the weekends, our loan officers still help members complete their purchase by exchanging personal information so they can always be in contact.
Don't skimp on the test drive
When you finally get to the dealership for your test drive, really take your time to get a feel for the seats, controls, mirrors, and other features you would use every day. Bring your spouse, kids, or anyone else that will be driving or riding the car regularly to see if they fit and think it rides comfortably. That's something you DON'T want to find out later.
During your test drive, be sure to test the brakes, steering, and drive so you can test the visibility. If you're not totally sold, don't hesitate to ask for more time behind the wheel and see if you can take it on the highway to get a feel for how it drives at higher speeds.
Most people keep their cars for almost 10 years and drive them every day, so take as much time as you need.
We hope these tips help you out as you shop for your new car. Good luck.

Jordan Ottaway contributed to the Neighborhood Credit Union blog from 2016 - 2019.