Stay Up to Date and Secure With Your Free Credit Score
Credit Score
 is a free service offered to help
you
understand
you
r current credit
score, give access to
you
r full credit report, provide credit monitoring
alerts,
simulate
and learn ways to improve your score
and
see ways
you
can save money on new an
d
existing loans with
us.* Credit Score is available to our members through Neighborhood Credit Union Online Banking and the MyNCU mobile app.
With Credit Score, members will have instant access to their credit score and credit report, along with personalized tips on how to improve your score or maintain an already great score.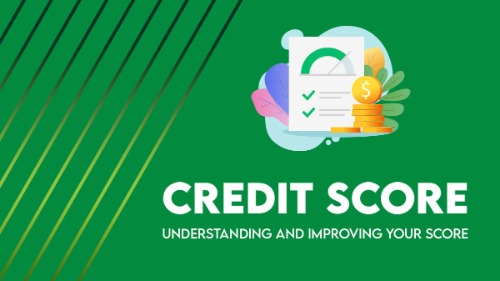 Enrolling in Credit
Score allows you to:
View your score

View your credit report

Gain insight into how your information affects your score

Tips for improving your score Calculators for estimating different scenarios
Where to Find Credit

Score In Online Banking
Credit Score is available in the toolbar and on the main accounts page dashboard within Online Banking.

Where to Find Credit Score in MyNCU Mobile App
Credit Score can be found in the MyNCU Mobile App by tapping the "More" menu at the bottom right for iPhone and top right for
Android.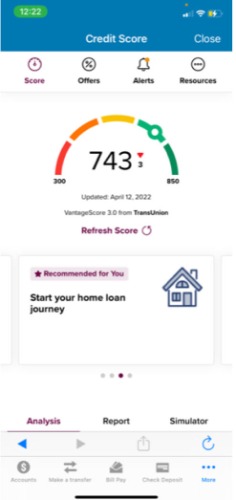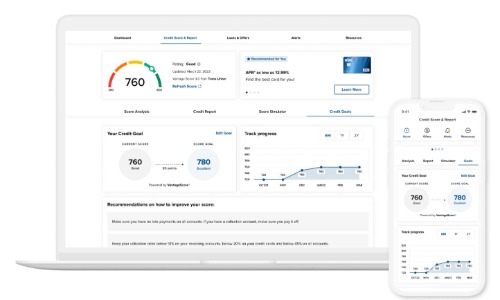 Credit Goals in

Credit Score
Credit Goals is a tab on the main Credit Score dashboard. By selecting Credit Goals from the main sub-navigation, Credit Score users can create personalized Credit Goals. They have the ability to input their desired credit score and a timeline in which they want to achieve that goal. Personalized recommendations will be given, and they can track their progress toward their goals! 
Online & Mobile Digital Services
Explore everything you can do with Neighborhood Credit Union's digital services to make your banking experience easier and better than before. 
Frequently Asked Questions
What is Credit Score?
Credit Score is a comprehensive program offered by Neighborhood Credit Union, that helps you stay on top of your credit. You get your latest credit score and report, an understanding of key factors that impact the score, and can see the most up to date offers that can help reduce your interest costs or lower your monthly payments. With this program, you always know where you stand with your credit and how Neighborhood Credit Union can help save you money.  
Credit Score also monitors your credit report daily and informs you through digital banking and by email if there are any big changes detected such as: a new account being opened, change in address or employment, a delinquency has been reported or an inquiry has been made. Monitoring helps users keep an eye out for identity theft.  
Is there a fee? 
No. Credit Score is entirely free, and no credit card information is required to register.
How does the Credit Score differ from other credit scoring offerings?
Credit Score pulls your credit profile from TransUnion, one of the three major credit reporting bureaus, and uses VantageScore 3.0, a credit scoring model developed collaboratively by the three major credit bureaus: Equifax, Experian, and TransUnion. This model seeks to make score information more uniform between the three bureaus to provide consumers a better picture of their credit health. 
---
*Enrollment in Credit Score is optional. Credit information retrieved is considered a "soft pull" and does not affect your credit score. The credit score provided is intended to help you understand the factors that affect your credit score, and ways you may be able to save money. Data is not used for loan approval purposes or for determining loan rates with Neighborhood CU. Rates and approvals for loans are based on application and approval provided at the time of a loan application. The credit score found in the credit report may be different than the score displayed in Credit Score. Offers presented within Credit Score are not offers to lend nor are they guarantees of a rate you will receive. Terms, conditions, and offers are subject to change at anytime. Credit Score is powered by SaavyMoney (Privacy Policy) and reflects the

 

VantageScore 3.0 from TransUnion.