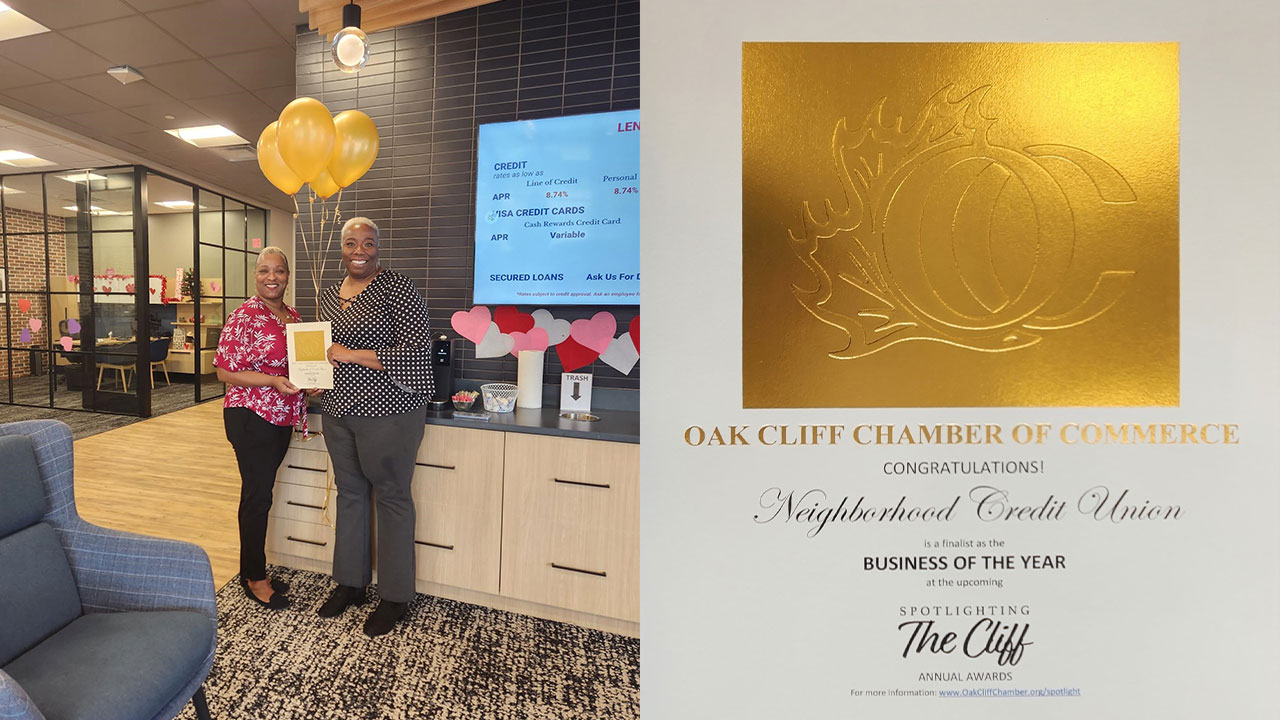 When 
February 2, 2023, 6:00 PM - 8:00 PM
Where
The Kessler Theater
1230 W. Davis St., Dallas, TX, 75208, United States
Details
The Vison & Purpose:

This annual event is designed to honor and appreciate community leaders who showcase a spirit of excellence. It is our [Oak Cliff Chamber of Commerce] goal to let them know that we see their efforts and hope their recognition serves as inspiration to all who are present. 
Who We Are 
As an active part of the community for 92 years, Neighborhood Credit Union is a not-for-profit financial organization serving the state of Texas with branch locations in Collin, Dallas, Denton, Ellis, and Tarrant counties. With assets topping $1 billion, Neighborhood Credit Union has a continuously growing membership of 60,000. For more information, call (214) 748-9393 or visit our homepage.