Romance Schemes Targeting Older Adults
Published September 29, 2021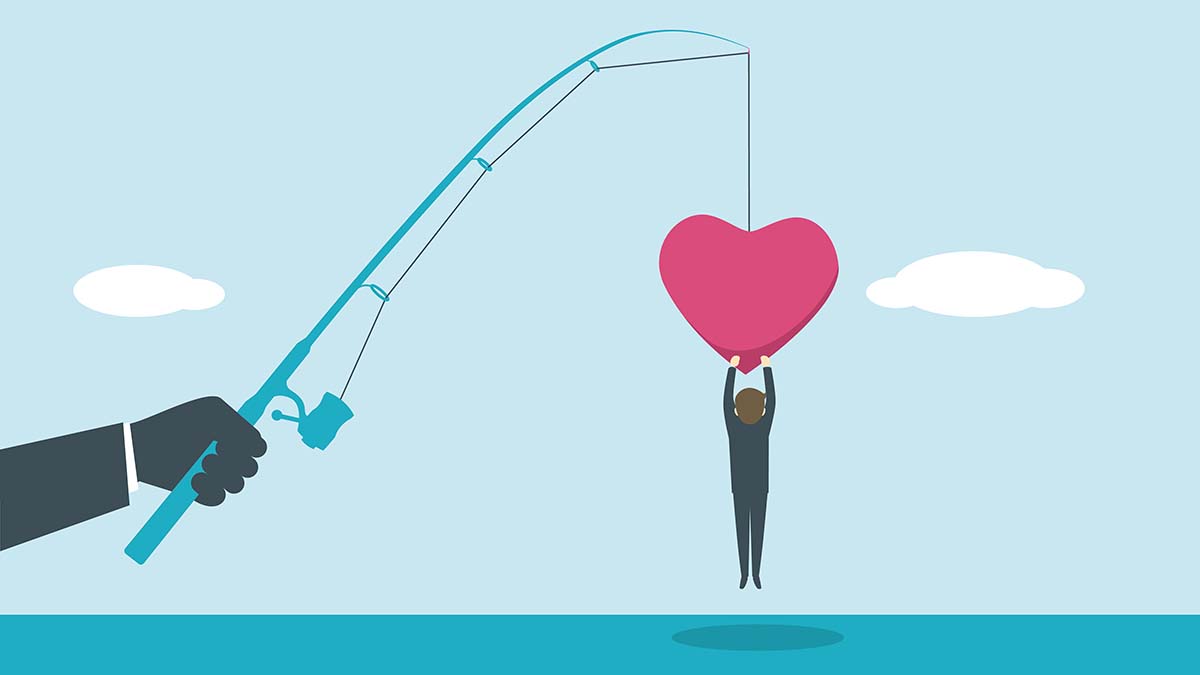 What is a Romance Scheme?
According to the FBI
, romance scams are driven by a criminal who adopts a fake online identity in efforts to gain a victim's affection and trust. The scammer then uses the illusion of a romantic or close relationship to manipulate and possibly steal from the victim.
The scammer's sole intention is to establish a relationship as quickly as possible, and often propose marriage or make plans to meet in person, but will never carry out these plans. These con artists are experts at what they do and will always seem genuine and caring, and eventually they will ask for money. 
We want to remind our members to be wary of romance scammers for yourself and your loved ones. If someone you meet online needs your bank account information for any reason or asks for money or gifts, they are most likely using your account to carry out theft and fraud schemes. Think twice before you allow them to manipulate you and take advantage of your trust and generocity. 
Romance Schemes in North Texas
Romance schemes are real.
Officials with the U.S. Attorney's Northern and Eastern Districts of Texas and the FBI recently announced a multi-year investigation into a wide-ranging criminal enterprise operating out of North Texas, where 35 people are now accused of conducting romance schemes to defraud and steal money from older adults. Conspirators would pose as an interested partner, build a level of trust with the victim, and then eventually would share a desperate sob story that always results in needing a large sum of money.
The defendants allegedly preyed on older victims - many of whom were widowed or divorced - and often connected with them through dating sites like Match.com, ChistianMingle, JSwipe, and PlentyofFish.
Investigators said that in many cases the alleged thieves would then siphon thousands of dollars from their victim's bank accounts and would ghost their victim once their savings was depleted.
Tips for Avoiding Romance Scams
Protect yourself and your loved ones by following these FBI-recommended tips for avoiding romance scams:
Be careful what you post and make public online. Scammers can use details shared on social media and dating sites to better understand and target you.
Research the person's photo and profile using online searches to see if the image, name, or details have been used elsewhere.
Go slowly and ask lots of questions.
Beware if the individual seems too perfect or quickly asks you to leave a dating service or social media site to communicate directly.
Beware if the individual attempts to isolate you from friends and family or requests inappropriate photos or financial information that could later be used to extort you.
Beware if the individual promises to meet in person but then always comes up with an excuse why he or she can't. If you haven't met the person after a few months, for whatever reason, you have good reason to be suspicious.
Never send money to anyone you have only communicated with online or by phone.
Catch Up on More News
Explore News & Events for more updates on what's happening in your community and at the credit union.
Who We Are 
As an active part of the community for 92 years, Neighborhood Credit Union is a not-for-profit financial organization serving the state of Texas with branch locations in Collin, Dallas, Denton, Ellis, and Tarrant counties. With assets topping $1 billion, Neighborhood Credit Union has a continuously growing membership of over 60,000. For more information, call (214) 748-9393 or visit our homepage.