Grand Prairie Random Act of Kindness
Grand Prairie Random Act of Kindness
Earlier this month, a TouchPoint 21 service contractor, Jose Montes, was shot and killed during a robbery attempt while he was performing a regular ATM service check at our Oak Cliff location. Devastated by this horrendous crime, the staff at our Grand Prairie branch decided they wanted to show their appreciation to the other TouchPoint 21 contractors that keep our ATMs in pristine condition. When the TouchPoint 21 team stopped by the Grand Prairie branch for servicing, they were surprised with Sonic gift cards from the Neighborhood Credit Union staff.
"We wanted to contribute toward lifting TouchPoint 21's spirits after the tragic loss of their co-worker. As they were routinely servicing our ATM, we gave them each a gift card for Sonic," says Magdalena, a branch representative. "They were very grateful and definitely felt the support of our credit union."
This random act of kindness was a way for our Grand Prairie team to show their TouchPoint 21 colleagues that they are thinking about them during this difficult time.
Neighborhood Credit Union is continuing to aid local law enforcement and is appealing to the public for help in capturing the suspects involved in the September 14th crime. Neighborhood Credit Union contributed $25,000 to nearly double the reward being offered by Crime Stoppers and law enforcement for information that leads to an arrest. For more information visit our page: Neighborhood CU Needs Help in Identifying Suspect in Oak Cliff Crime
Why Do Random Acts of Kindness?
At Neighborhood Credit Union, we put the emphasis on neighborhood, and we work endlessly to make a positive difference in our members' lives because they are what makes us who we are. We started doing random acts of kindness simply to show our members that we are thankful for them. We love getting to know our members and working with them every day, so random acts of kindness are just our way of giving back and saying thank you. If you love what you just read, check out other random acts of kindness done in the past.
About Neighborhood Credit Union
Operating for more than 90 years, we currently serve 56,000 members throughout the Dallas-Fort Worth area. As a not-for-profit organization, we are in the pursuit of helping people achieve their short- and long-term financial goals. With assets topping more than $850 million, our mission is to offer our members convenient financial services in their communities and online access, making us a top-rated credit union in Dallas-Fort Worth.
Neighborhood Credit Union currently has 14 North Texas branches in Anna, Coppell, Oak Cliff, Dallas, Arlington, Mesquite, Duncanville, Highland Village, Lancaster, Grand Prairie, Richardson, and Waxahachie, with a new branch opening soon in Prosper.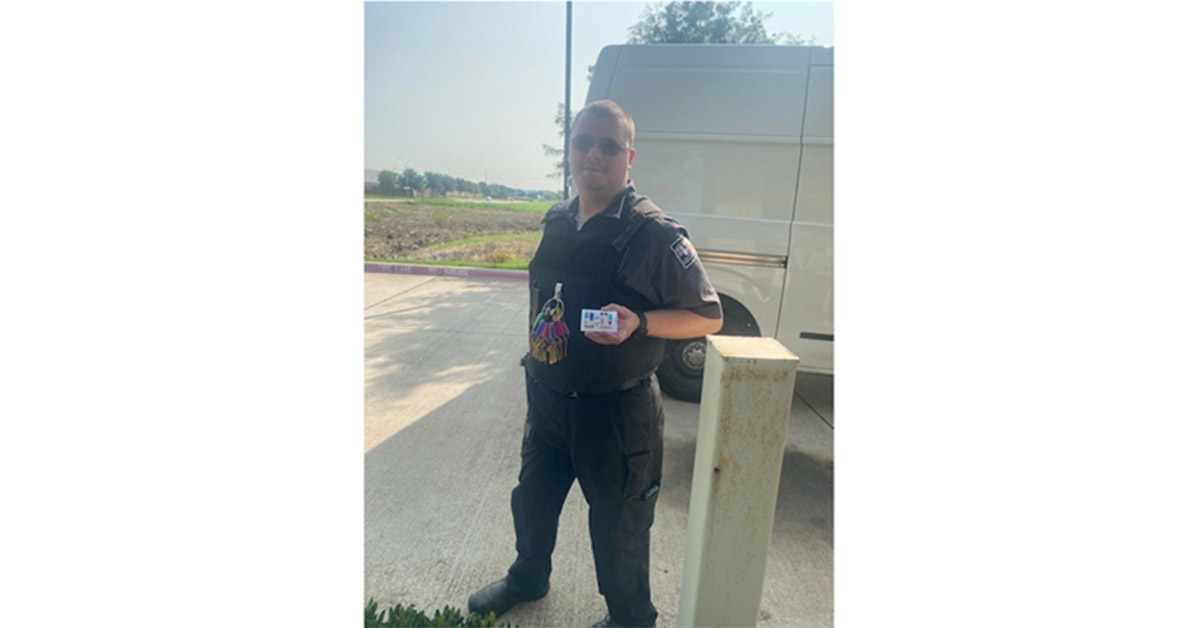 Catch Up on More News
Explore News & Events for more updates on what's happening in your community and at the credit union.
Who We Are 
As an active part of the community for 92 years, Neighborhood Credit Union is a not-for-profit financial organization serving the state of Texas with branch locations in Collin, Dallas, Denton, Ellis, and Tarrant counties. With assets topping $1 billion, Neighborhood Credit Union has a continuously growing membership of over 60,000. For more information, call (214) 748-9393 or visit our homepage.