Random Act of Kindness at Coppell
Published July 8, 2021
In April, the Neighborhood Credit Union team in Coppell was excited to surprise a family new to the area with a random act of kindness.  
Mr. Aliev brought his family into Neighborhood Credit Union's Coppell, Texas location to help his parents open an account. He was there to help translate for his parents and by the end of the interaction, he was blown away at the service he and his parents received. Mr. Aliev was so pleased that he went home to his wife and raved about the experience, and together they went back to the Coppell location to open their own accounts.   
While Mr. Aliev and his wife were at the Coppell branch opening their account, they told the team about their move from Washington D.C. and how excited they were to find a new credit union in Texas. They even decided to open an account at Neighborhood Credit Union for their children! While they are currently building a home in the Prosper area and will be closer to a Neighborhood CU branch there, the Coppell team wanted to give them a warm welcome. The team put together a welcome basket full of snacks for the Aliev's four children and Neighborhood CU branded goodies such as an umbrella, cups, and more.   
"I got to know Mr. Aliev while helping him and his family open their accounts," said Jhaida, Coppell's Digital Experience Specialist."They were so happy with the service they received, and they are excited to begin their financial journey with Neighborhood Credit Union!"
Why We Do Random Acts of Kindness
At Neighborhood Credit Union, we put the emphasis on neighborhood and work endlessly to make a positive difference in our member's lives because they are what makes us who we are. We started doing random acts of kindness as a way to show our members that we are thankful for them. We love getting to know our members and working with them every day, so performing random acts of kindness is just our way of giving back and saying thank you.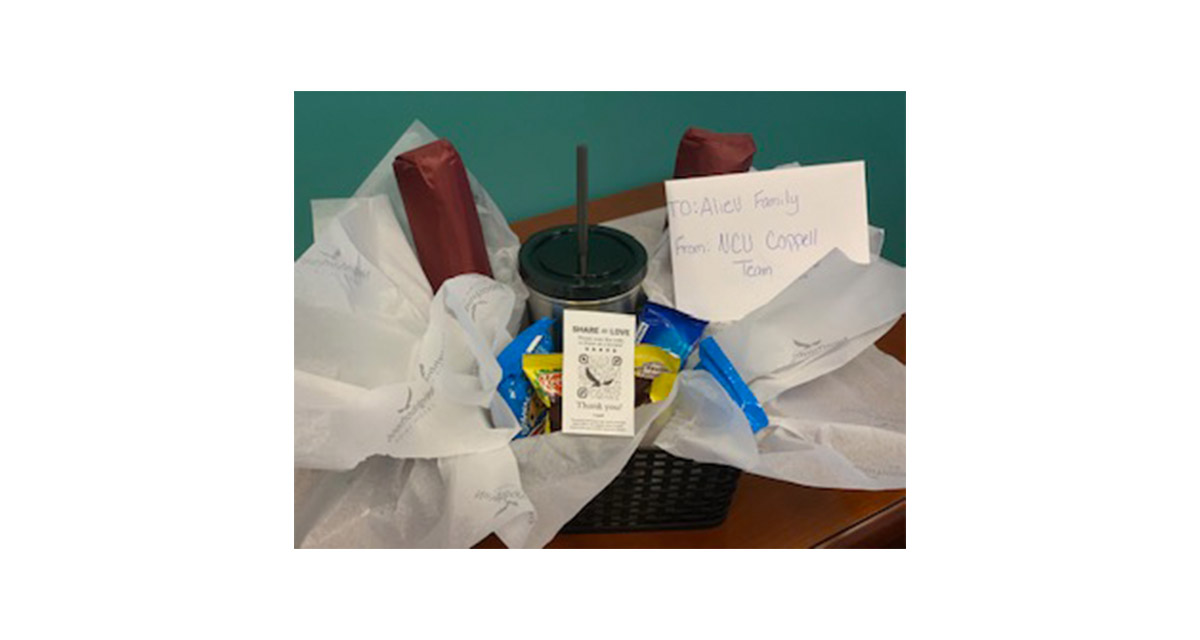 Catch Up on More News
Explore News & Events for more updates on what's happening in your community and at the credit union.
Who We Are 
As an active part of the community for 92 years, Neighborhood Credit Union is a not-for-profit financial organization serving the state of Texas with branch locations in Collin, Dallas, Denton, Ellis, and Tarrant counties. With assets topping $1 billion, Neighborhood Credit Union has a continuously growing membership of over 60,000. For more information, call (214) 748-9393 or visit our homepage.