Celebrate National Hispanic Heritage Month in North Texas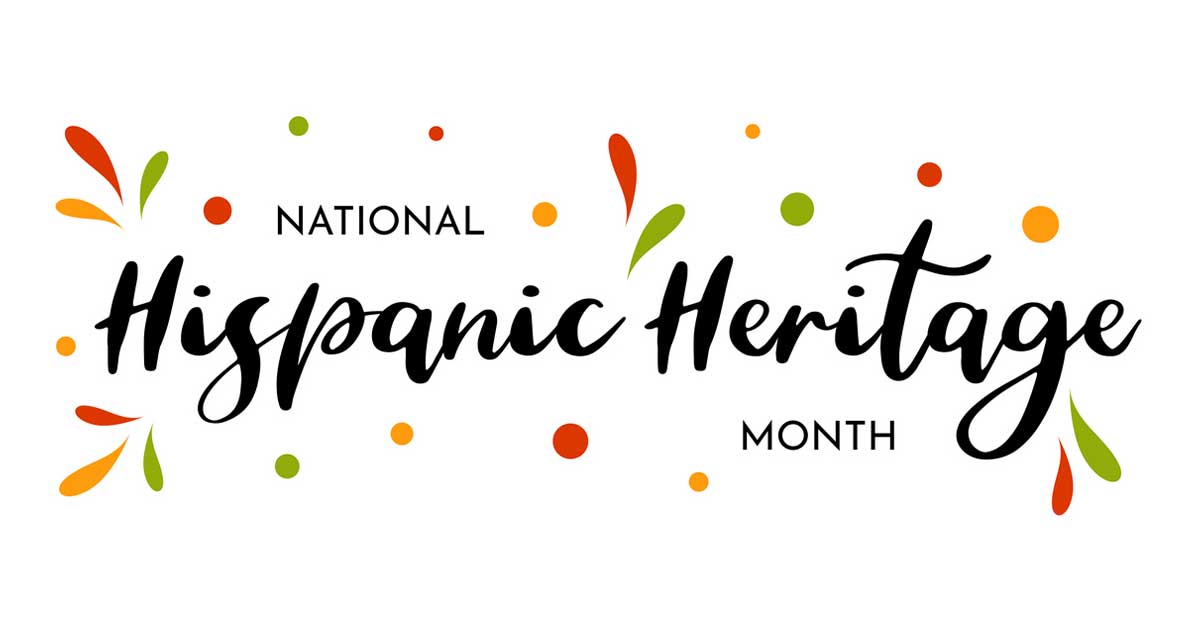 Hispanic Heritage Month Community Celebration
When
Wednesday, September 15, 2021
Where
225 S Cannady Dr, Cedar Hill, TX 75104, United States
Details
Kick off Hispanic Heritage Month with
The Zula B. Wylie Public Library
at Highlands South Park in Cedar Hill (225 Cannady Dr.) and enjoy special performances, crafts, music, and more!
When
Thursday, September 16, 2021 
Where
AT&T Discovery District 
208 S. Akard Street, Dallas, TX 75202
Details
Join the fun in the District Thursday, 9/16 to celebrate Mexican Independence Day! There will be Folklorico dancers, mariachi, chamoy mangonadas, and more.
DeSoto Latino Heritage Festival
 
When
Saturday,
September 18, 2021
Time
6:00 p.m.-10:00 p.m. | Gates open at 5:00 p.m.
Where
211 E. Pleasant Run Road, DeSoto, TX 75115
Details
Join the DeSoto Parks and Rec under the covered outdoor Amphitheater at DeSoto Town Center as we enjoy the sounds of local and national Latin recording artists. Bring your lawn chairs and prepare for an evening full of live music, great food, a variety of vendors and fun for the entire family.
When
Saturday, September 25, 2021
Where
Reverchon Park
3505 Maple Ave, Dallas, TX 75219
Details
This festival is a one of a kind in North Texas, contributing to the unification of the Latinx LGBTQIA+ community and its supporters within Dallas County, as well as surrounding counties and beyond. The festival attracts its target audience through entertainment that caters to this community and its supporters, which includes local live bands, popular reality TV performers, music, dancing, food vendors, artwork displays, retail and more.
Un festival único en su tipo en el norte de Texas, contribuyendo a la unificación de la comunidad latina LGBTQIA+ y sus aliados en el condado de Dallas, sus alrededores y más allá. Este festival atrae audiencias a través de entretenimiento orientado a esta comunidad, e incluye bandas en vivo, personalidades de TV, drag queens, música, baile, comida, arte y mucho más.
Grand Prairie Hispanic Heritage Celebration

When
Saturday, September 25, 2021
Where
Grand Prairie Farmer's Market    
120 W. Main Street, Grand Prairie, TX 75050
Details
Grand Prairie Hispanic Heritage Celebration will feature vendors, cultural shows, food, and more. The event will be free and open to the public.
Who We Are 
As an active part of the community for 92 years, Neighborhood Credit Union is a not-for-profit financial organization serving the state of Texas with branch locations in Collin, Dallas, Denton, Ellis, and Tarrant counties. With assets topping $1 billion, Neighborhood Credit Union has a continuously growing membership of over 60,000. For more information, call (214) 748-9393 or visit our homepage.