May 2021 Random Act of Kindness at Uptown
Published May 21, 2021 
Earlier this May, the Neighborhood Credit Union
Uptown Dallas team
decided to surprise one member in particular with a random act of kindness.  

As a member of Neighborhood Credit Union for some time now, Mrs. Davidson began to share her story with the Uptown team during one of her regular visits. She and her husband currently live in a 2-bedroom apartment with four children, with the youngest born last year. She shared that her baby daughter was born with heart issues, and by the young age of 7 months she has already endured three different surgeries. The baby girl is doing well now, and Mrs. Davidson was thrilled to share a few milestones her daughter has recently been able to reach.   
Moved by the never-ending positivity that Mrs. Davidson always seems to radiate, the Uptown team chose to surprise her with a gift basket. They purchased some cute outfits for her baby daughter, a few summer toys for her other three children, and a Walmart gift card for Mr. and Mrs. Davidson.   
"Mrs. Davidson is one of the most positive members I've met and even throughout our conversation about her struggles, she was smiling and joking around," said Angelica, Uptown's Branch Experience Specialist. "We just knew we had to do something for her family." 
Mrs. Davidson was surprised and thrilled over the basket full of goodies. She thanked the team and was so excited to bring the gift home to share with her family.   
Why We Do Random Acts of Kindness 
At Neighborhood Credit Union, we put the emphasis on neighborhood and work endlessly to make a positive difference in our member's lives because they are what makes us who we are. We started doing random acts of kindness as a way to show our members that we are thankful for them. We love getting to know our members and working with them every day, so performing random acts of kindness is just our way of giving back and saying thank you.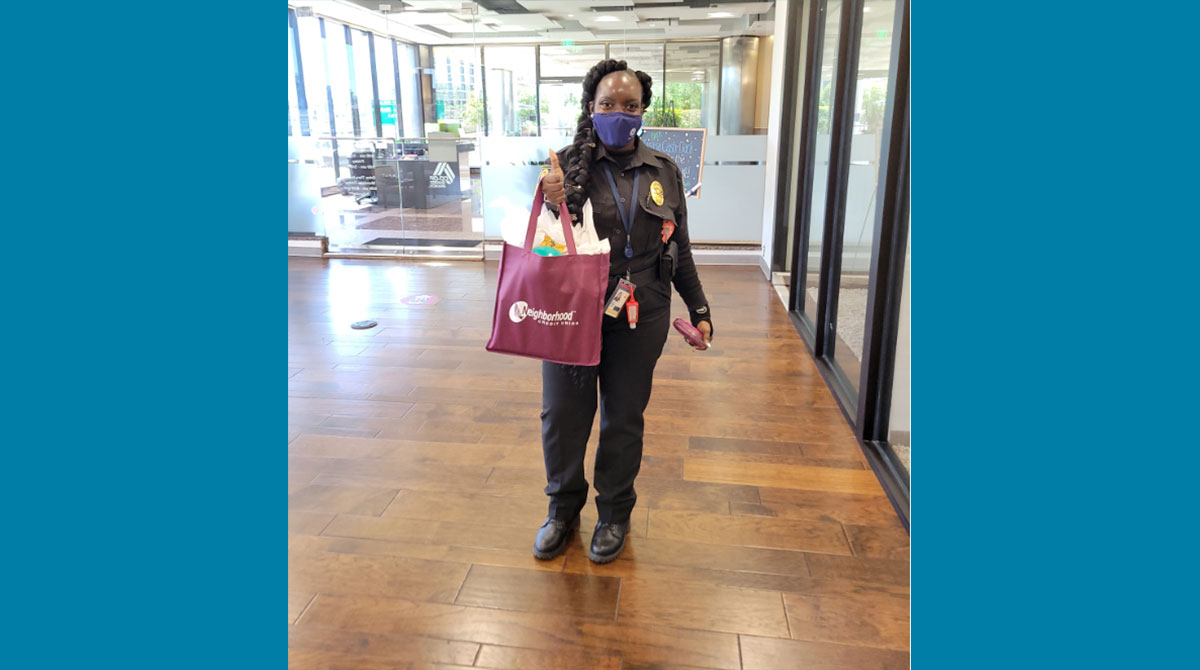 Catch Up on More News
Explore News & Events for more updates on what's happening in your community and at the credit union.
Who We Are 
As an active part of the community for 93 years, Neighborhood Credit Union is a not-for-profit financial organization serving the state of Texas with branch locations in Collin, Dallas, Denton, Ellis, and Tarrant counties. With assets topping $1 billion, Neighborhood Credit Union has a continuously growing membership of over 60,000. For more information, call (214) 748-9393 or visit our homepage.