Long Time Neighborhood Credit Union Executive Mike Roark Passes Away
DALLAS, August 8, 2022 – Mike Roark, 65, senior vice president of lending and collections at Neighborhood Credit Union, has passed away. Roark worked in the financial services sector since 1981 and has been in the credit union industry almost 30 years. In remembrance of Roark and his passion for the environment, Neighborhood Credit Union is making a donation to the Texas Trees Foundation in his name.
"Mike Roark was an extraordinary man and leader for our credit union," said Chet Kimmell, president and CEO of Neighborhood Credit Union. "He had a passion for adventure and helping others that was inspiring. On a personal note, Mike was a good friend. He could always make me laugh and we enjoyed challenging each other on movie and music trivia. His passing will leave a tremendous hole in our organization and his family. He will be missed immensely."
Roark joined Neighborhood Credit Union in 2012. Prior to joining the team, Roark served as a chief lending officer at Resource One Credit Union. Before working at Resource One Credit Union, Roark held many managerial positions at several credit unions. He has a bachelor's degree from the University of Oklahoma and a master's degree from Oklahoma City University. In addition, he is a United States Navy Veteran. 
A former member of the Board of Directors of the Cornerstone Credit Union League, Mike was an ardent advocate of the credit union movement and took pride in educating others about the industry. He was an avid outdoorsman, frequently going on week-long adventures where he would camp and hike more than 100 miles. In addition, Mike was involved in many community organizations including the Kairos Prison Ministry International, Inc., Dallas LIFE Homeless Shelter, S.O.U.L Church and the North Texas Food Bank. He and his wife Lisa also dedicated countless volunteer hours to their church.
"Mike Roark has been a leader, a mentor and a great friend to me for many years," said Kenny Cooper, vice president of lending at Neighborhood Credit Union. "I will miss his sense of humor. We laughed at everything. I will miss how he challenged me. We didn't always agree, but he would always listen to me.  I learned more from him than I can put into words. I'm sad that we've now had our last talks about work, sports, hiking, cars (heavy duty 4x4 vehicles), or just life in general. He will be deeply missed."
Roark is survived by his wife, his adult children and their families, and grandchildren.
###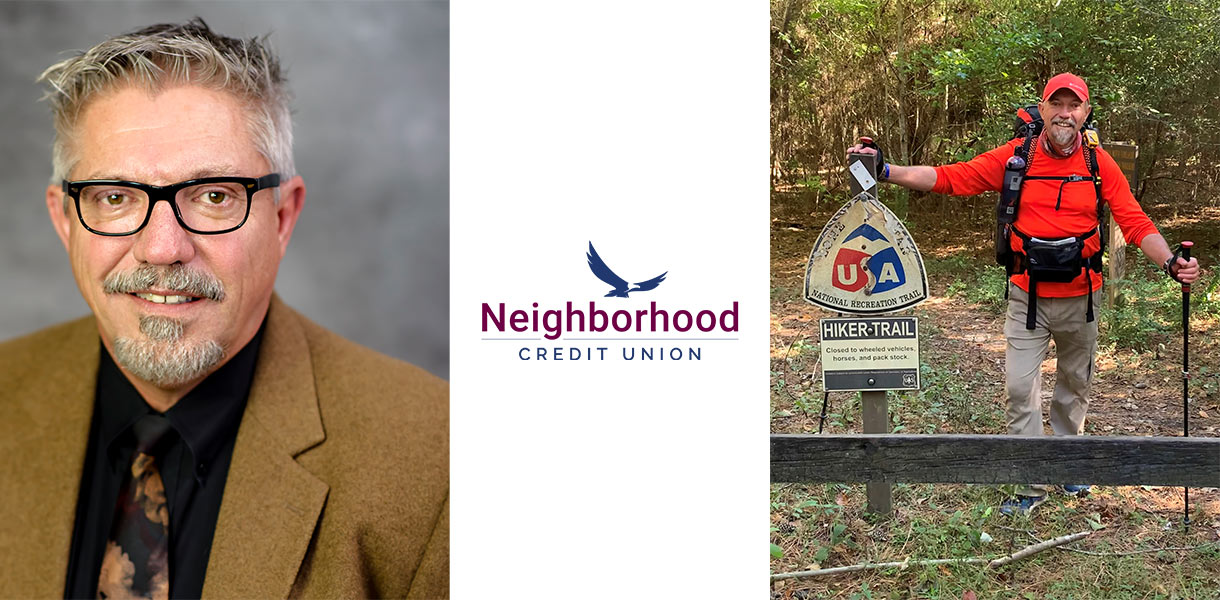 Catch Up on More News
Explore News & Events for more updates on what's happening in your community and at the credit union.
Who We Are 
As an active part of the community for 93 years, Neighborhood Credit Union is a not-for-profit financial organization serving the state of Texas with branch locations in Collin, Dallas, Denton, Ellis, and Tarrant counties. With assets topping $1 billion, Neighborhood Credit Union has a continuously growing membership of over 60,000. For more information, call (214) 748-9393 or visit our homepage.