Economic Impact Payment Scams
Published April 16, 2020
With the arrival of the economic impact payments, scammers are attempting to take advantage of the unsuspecting to access the incoming money. Scammers are contacting individuals by phone and text, through email, and by reaching out on social media. Information that they may request or attempt access to include login credentials, banking information, social security numbers, etc. Email phishing attempts have also included links that gather personal information and even access an individual's personal device. 
Some common scams Neighborhood Credit Union is seeing at the moment: 
Fake charities asking for donations from

 

economic impact

 p

ayments.

 

Websites promising to fast-track payments.

 
Messages that seek tax or social security information.

 

Any kind of business, sales, or lottery winning opportunities that require a payment of some form up-front.

 
Additional phrases to Beware of in Scams: 
Ways to receive money

 "quickly" or

 "faster".

 

Use of the terms "Stimulus check" or "stimulus payment" rather than the official term "economic impact payment".

 
Threats from the IRS or law enforcement.

 

Mention of coronavirus relief loans where they "advance" the funds.

 
How to Prevent Falling Victim to Scams: 
The IRS will deposit your check into the account th

at

 was previously provided on your tax return. If you previously received a paper check, you 

will

 receive one the same way.

 

Those who receive social security, disability, survivor benefits, or railroad retirement will not need to do anything or enter their bank information anywhere in order to receive their funds.

 
The IRS will not call/text/email you 

asking

 for you to verify payment account information.

 

The IRS will not threaten you, nor ask for you to verify that you have received your payment and/or how much you have received.

 

Neighborhood Credit Union will not call/text/email you 

asking

 for additional information 

in order for

 you to receive your 

payment.

 
Paper checks are not yet sent out, so if you receive one in the mail already- it's fraud. It will take a few weeks for paper checks to be mailed out. Any checks for a 

different amounts

 than previously stated are fraudulent.

 

 
For information in regards to how much you will receive

 visit the IRS Portal. 

 
You will not need to call or verify information online in order to receive your payment.

 

Do not sign your check over to anyone for any 

reason.

 

Do

 not engage anyone who calls, emails, or texts claiming to be from a government agency or law 

enforcement.

 
Always verify that any correspondence is coming from an email address ending in 

".gov"

 or another reputable domain.

 

Call the agency from which you receive any emails and verify if any messages received are valid.

 
Our member safety is our number one priority, so we are staying up to date with scams happening within our communities and will frequently update as need. Stay up to date will all things COVID-19, stimulus check information, and scam alerts on our dedicated landing page. If something sounds too good to be true, it often is too good to be true. Please exercise caution when it comes to the information being shared regarding economic impact payments and personal identifying information. If any other scenarios occur that make you uncomfortable, please reach out to ms@myncu.com for assistance.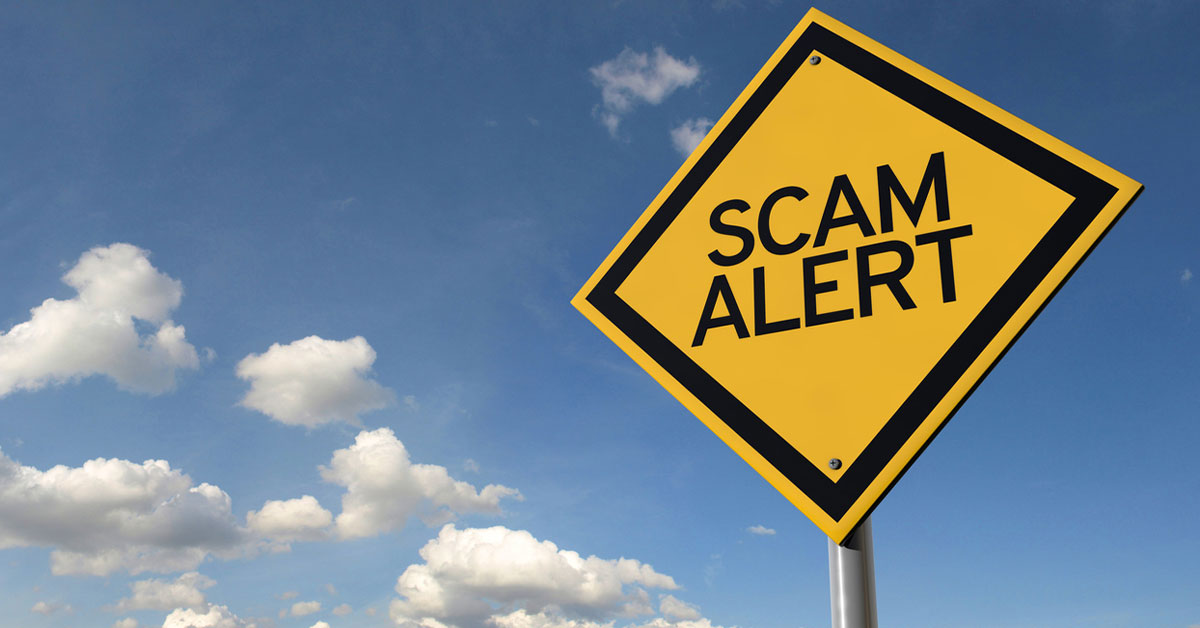 Catch Up on More News
Explore News & Events for more updates on what's happening in your community and at the credit union.