Random Act of Kindness at the Contact Center
Call centers are fundamental to a company when it comes to day-to-day interactions with customers and members. At any given time, you will find the Neighborhood Credit Union contact center buzzing with activity. They work hard to answer any questions or concerns a member has. With the convenience of not having to find a branch, the Neighborhood Credit Union contact center is a fantastic way for members to get information or account assistance. Many times, employees at the call center work with a member so frequently that they begin to form a friendly relationship, and that's exactly what happened with Contact Center Representative, Jamisha, and long time member, Mr. Young. In the beginning, it was simple questions such as unlocking an account or signing up for online banking. As the conversation progressed, he opened up to Jamashia and began sharing more about his life. He told her that he was recently hospitalized for almost three months and had a near-death experience. Moved by this, Jamisha and the rest of the contact center decided to send Mr. Young a card with a gift card to let him know they are thinking about him. The contact center has become familiar to Mr. Young over time, so it was really meaningful that they were able to put a smile on his face. Jamisha and Mr. Young have never met face to face, but that didn't stop her from taking the time for a random act of kindness.  

Why We Do Random Acts of Kindness
At Neighborhood Credit Union, we put the emphasis on neighborhood, and we work endlessly to make a positive difference in our member's lives because they are what makes us who we are. We started doing random acts of kindness to simply show our members that we are thankful for them. We love getting to know our members and working with them every day, so performing random acts of kindness is just our way of giving back and saying thank you. If you love what you just read, check out other random acts of kindness we've done in the past. 

About Neighborhood Credit Union
We currently serve 56,000 members throughout the Dallas-Fort Worth area. As a not-for-profit organization, we are in the pursuit of helping people achieve their short and long-term financial goals. With assets topping $715 million, we continue our efforts in offering members convent services in their communities and online access, making us a top-rated credit union in Dallas-Fort Worth. 

Neighborhood Credit Union currently has 13 Dallas-area branches in Coppell, Oak Cliff, Dallas, Arlington, Mesquite, Duncanville, Highland Village, Lancaster, Grand Prairie, Richardson, and Waxahachie.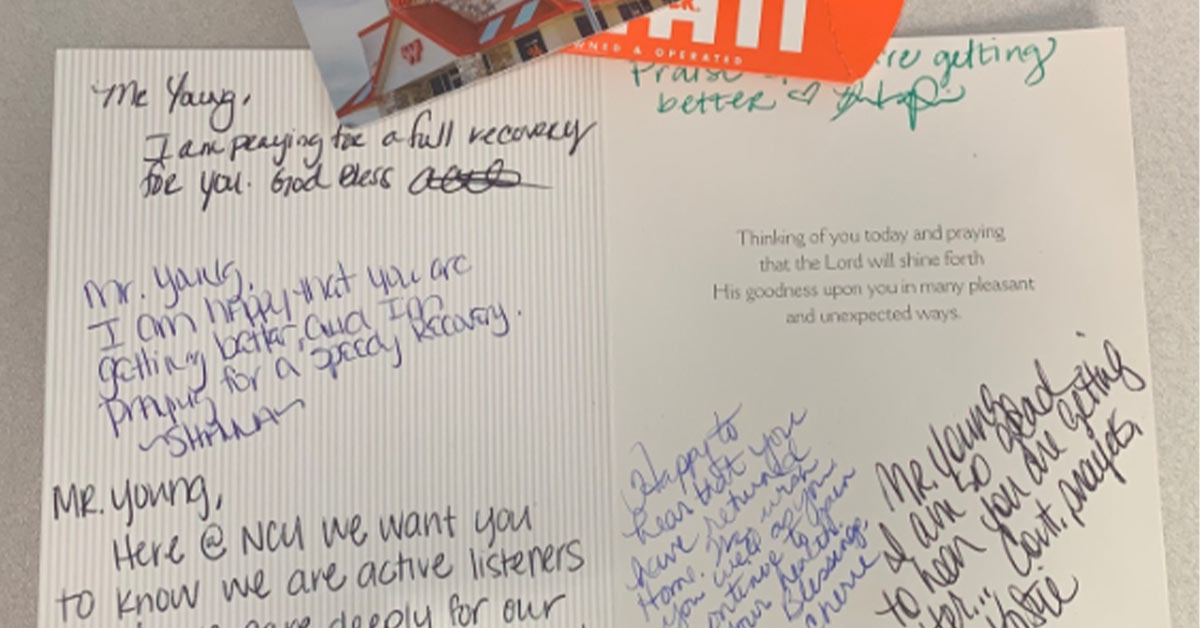 Catch Up on More News
Explore News & Events for more updates on what's happening in your community and at the credit union.