Neighborhood Credit Union Celebrates Ribbon Cutting at Oak Cliff Branch
Published October 20, 2022 
Updated October 31, 2022
October 31, 2022:
Neighborhood Credit Union 
Oak Cliff branch
is officially open for business! 
DALLAS, October 20, 2022:
Neighborhood Credit Union, the first credit union in Dallas, recently celebrated the official ribbon cutting of its new brick-and-mortar location in Oak Cliff at 650 Fort Worth Avenue. The event was attended by city and state leaders including JR Huerta with the city of Dallas, a representative from Congressman Marc Veasey's office and members of the
Oak Cliff Chamber of Commerce
. Attendees enjoyed food and drinks and got a first look at the large mural inside the branch designed by Dallas-based muralist
Mari Pohlman
.
"We can't thank the city and state leaders, the chamber and the community enough for celebrating the grand opening of our Oak Cliff branch with us," said Chet Kimmell, president and CEO of Neighborhood Credit Union. "We are delighted to be back home in Oak Cliff and be part of this thriving community that honors its roots but is focused on the future."
Originally known as the Dallas Postal Employees Credit Union, Neighborhood Credit Union first opened its doors to members in April 1930. More than 90 years later, the company has grown significantly with assets topping $1 billion, a growing membership of 60,000 and
14 branches
across the state. On top of the Oak Cliff opening, Neighborhood Credit Union recently opened branches in Anna, Prosper and Waxahachie.
"It is an exciting time at Neighborhood Credit Union, and we are excited to be returning to the Oak Cliff neighborhood," said Francis Santana, senior vice president of retail at Neighborhood Credit Union. "For many of us this is a homecoming as we started our careers in the previous headquarters in Oak Cliff. We look forward to sharing the Neighborhood Credit Union spirit with our Oak Cliff neighbors and humbly serving our members as they strive to achieve their financial goals and improve their financial health and well-being."  
The new location will make it even more convenient for current members and others who live, learn, work or worship in the area to enjoy the benefits of a Neighborhood Credit Union membership. To view details on the services, products and membership benefits at Neighborhood Credit Union Oak Cliff, visit www.myncu.com/oak-cliff.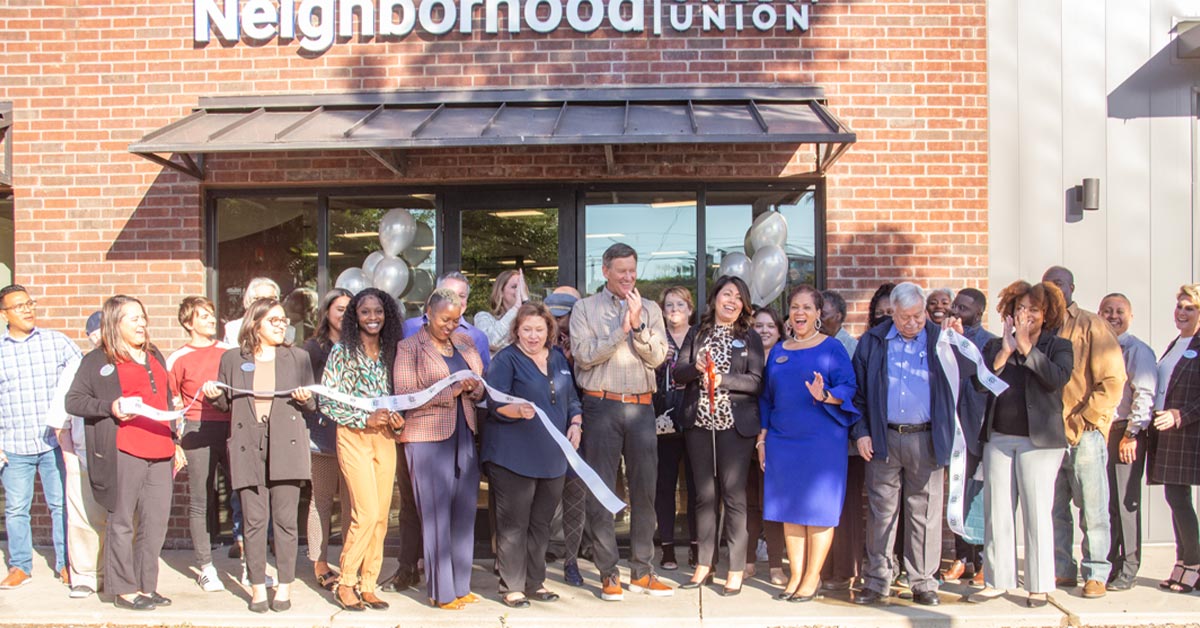 Catch Up on More News
Explore News & Events for more updates on what's happening in your community and at the credit union.
Who We Are 
As an active part of the community for 93 years, Neighborhood Credit Union is a not-for-profit financial organization serving the state of Texas with branch locations in Collin, Dallas, Denton, Ellis, and Tarrant counties. With assets topping $1 billion, Neighborhood Credit Union has a continuously growing membership of over 60,000. For more information, call (214) 748-9393 or visit our homepage.