Neighborhood CU Donates to Children's Health
Published February 11, 2022
With oversized check in tow, Neighborhood Credit Union visits Children's HealthSM on cold February morning
Dallas, TX:
On February 2, 2022, just hours before a Texas winter storm, Neighborhood Credit Union's Senior Vice President of Marketing, Jessie Swendig, presented
Children's HealthSM
with a donation of $32,478.04.  

"We are immensely grateful for our friends at Neighborhood Credit Union and their unwavering commitment to helping Children's Health 'make life better for children,'" said Paulette Mulry, associate vice president of development at Children's Health. "Supporters like Neighborhood Credit Union play an integral role in helping us deliver top-notch care that makes a noticeable difference in the lives of children and families in our community." 
As they have in previous years, the money was raised by two different programs Neighborhood Credit Union offers during the 2021 holiday season. Starting in October, in partnership with Children's Health and the Women's Auxiliary to Children's Medical Center, the
BOO Yard Challenge
provided a crafty way to raise donations. For a donation of only $20, anyone in the community could purchase a BOO yard sign, pick it up at any Neighborhood Credit Union branch, and then secretly place it in friends' or neighbors' yards during the Halloween season.  
Throughout November and December, Neighborhood Credit Union encouraged members to participate in the
Skip a Payment
program. Members could choose to skip a monthly payment on a qualifying loan in exchange for a donation of $35 or more to Children's Health.  
Neighborhood Credit Union and Children's Health: Neighborhood Credit Union has been proud to donate to Children's Health for 26 years in a row. More than 200,000 children looked to Children's Health for care last year, and Neighborhood Credit Union is honored to make an enormous difference with the help of its members and community.       
About Neighborhood Credit Union: As an active part of the community for 91 years, Neighborhood Credit Union is a not-for-profit financial organization serving the state of Texas with branch
locations
in Collin, Dallas, Denton, Ellis, and Tarrant counties. With assets topping $1 billion, Neighborhood Credit Union has a continuously growing membership of 58,000. For more information, call (214) 748-9393 or visit our
homepage
.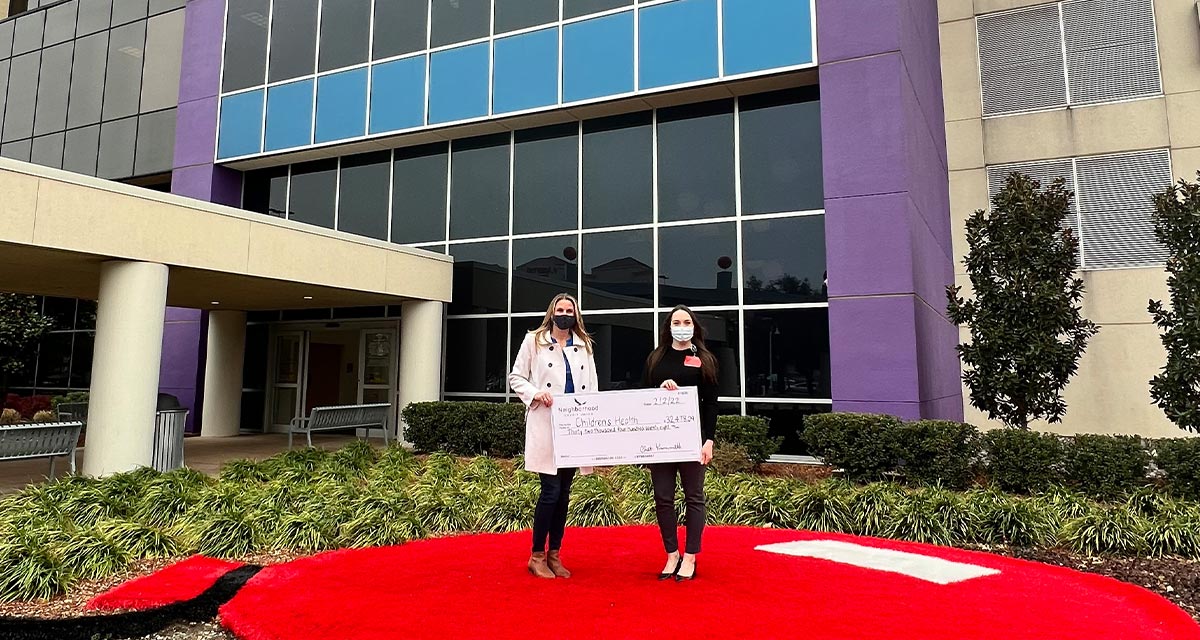 SVP of Marketing and Communications at Neighborhood Credit Union, Jessie Swendig, and Development Officer at Children's Health, Kendal Rowden. 
Catch Up on More News
Explore News & Events for more updates on what's happening in your community and at the credit union.