Neighborhood CU Celebrated 92 Years
Published April 25, 2022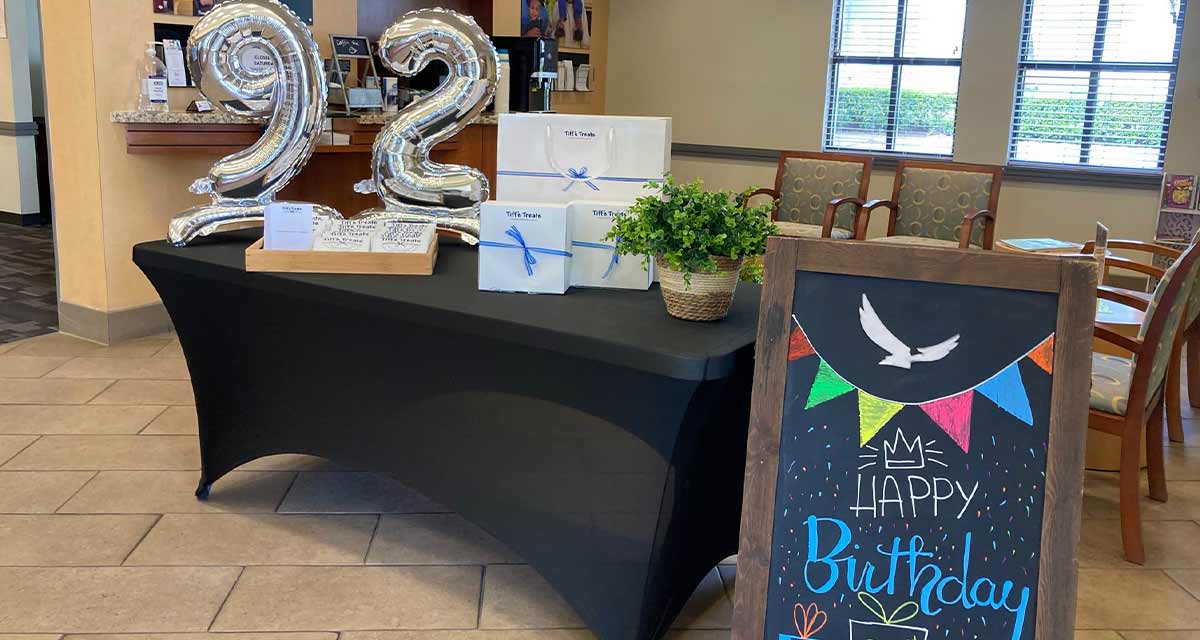 On Monday, April 18, 2022, Neighborhood Credit Union is celebrated 92 years since opening its doors.  
Celebrating With our Members
It is an honor to achieve 92 years of service at Neighborhood Credit Union. Since we wouldn't be here without the support of our members, we were sure to celebrate with our members at each branch with delicious cookies from
Tiff's Treats
! 
Our History
The entire world has faced a plethora of challenges over the past two years, but resiliency is ingrained in our roots. Just months after the U.S. stock market crashed in 1930, we opened our first location. During the Great Depression, when American confidence in financial institutions was at an all-time low, Dallas Postal Credit Union's values and dedication earned the continued trust and loyalty of its charter members.
We officially changed our name to Neighborhood Credit Union in 2001, a name we feel accurately defines our diverse member base from all over the state of Texas to this day.  
Neighborhood CU Today
Today, Neighborhood Credit Union continues to grow with over 60,000 members and assets that top $1 billion. Neighborhood CU offers members convenient services both online and in one of 13 community branches. We're excited about our recently opened, brand-new building in Waxahachie and a branch in Oak Cliff opening later in 2022, in addition to top-of-the-line digital services with Online Banking and the MyNCU Mobile app. Introducing forward-thinking features like Digital Notary, Debit Card Rewards, and the Berenstain Bears Cub Savings account to teach our youngest members the value of saving is what allows us to continue to be a top-rated credit union statewide. 
Thank You!
As we celebrate another year around the sun, we cannot thank members enough for allowing us to be a staple in our Texas communities. When you join a credit union, you become a stakeholder of the organization and are the key players in how we operate. We would not have made it 92 years if it weren't for our dedicated members, and we look forward to continuing our work to keep our members happy and financially successful in the years to come.   
Who We Are 
As an active part of the community for 93 years, Neighborhood Credit Union is a not-for-profit financial organization serving the state of Texas with branch locations in Collin, Dallas, Denton, Ellis, and Tarrant counties. With assets topping $1 billion, Neighborhood Credit Union has a continuously growing membership of over 60,000. For more information, call (214) 748-9393 or visit our homepage.