Brand New Look for the Homepage
Published June 9, 2022 
Neighborhood Credit Union is excited to announce an upgrade to myncu.com! 

Explore a brand-new homepage experience on Wednesday, June 15th. Website users will notice that the biggest change is access to the main menu, available by a button in the top left corner next to the search icon.  

Online Banking login access and quick navigation to new accounts and loan products are still present in the top right menu, and highlighted rates and offerings are viewable with a short scroll down the homepage. Stay up to date in Neighborhood Credit Union news with blog and event articles featured above some frequently asked questions for quick assistance.
A Digital Credit Union
Neighborhood Credit Union is committed to staying ahead of the curve in digital service offerings and consistently looking for ways to create a superior website experience for members and visitors. To share feedback or request help with the new myncu.com homepage experience, send a message here. 
A Sneak Peek at the New Homepage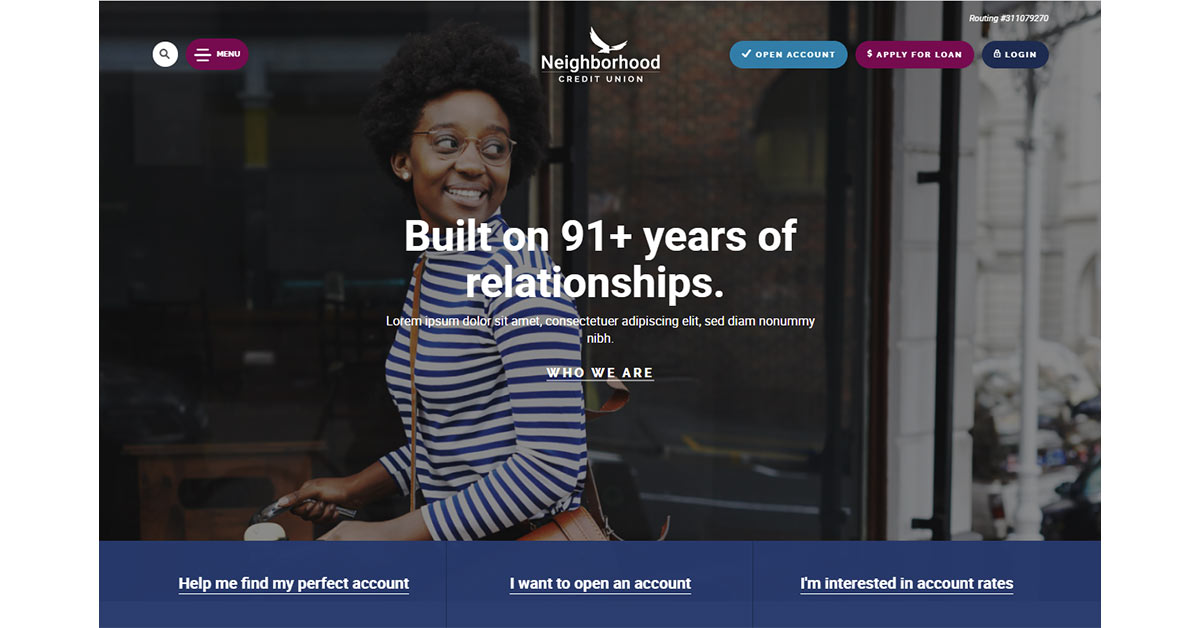 Catch Up on More News
Explore News & Events for more updates on what's happening in your community and at the credit union.
Who We Are 
As an active part of the community for 93 years, Neighborhood Credit Union is a not-for-profit financial organization serving the state of Texas with branch locations in Collin, Dallas, Denton, Ellis, and Tarrant counties. With assets topping $1 billion, Neighborhood Credit Union has a continuously growing membership of over 60,000. For more information, call (214) 748-9393 or visit our homepage.