Neighborhood Credit Union Presents Three Students with Scholarship Money
Published May 27, 2022
Dallas, TX: In May, Neighborhood Credit Union presented two high school seniors and one college freshmen with a college scholarship that will go towards the 2022-2023 school year.  
The Neighborhood Credit Union scholarship committee required students to submit a 1,000-word essay or a short video that answered the prompt "In the past year, how did you help the community you call home?" 
About the Recipients
After combing through over 60 submissions, the Texas credit union named the three scholarship recipients of 2022: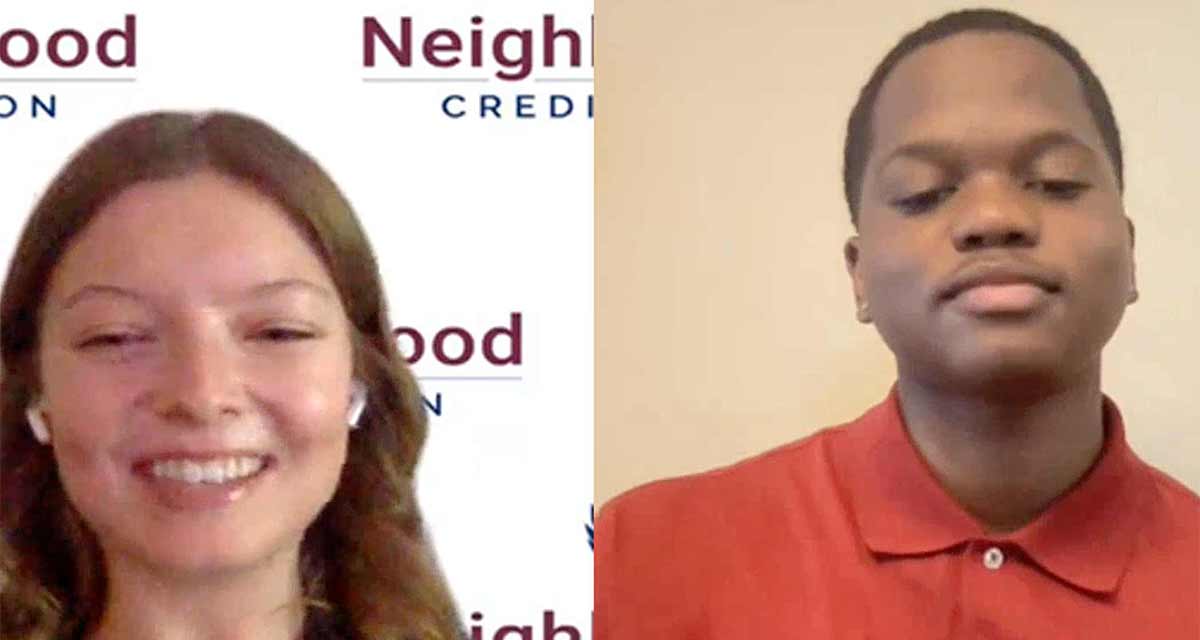 Christopher is attending school out of state, so he was presented his scholarship by Skyler Tumbleson, marketing content specialist,  via Microsoft Teams.
Christopher is a freshman at Howard University in Washington DC and is pursuing a degree in political science. In the essay, Christopher spoke about his passion for social justice and the importance of volunteering in the community you call home. He further explained by writing about how he spent his weeklong spring breaking volunteering in lower income neighborhoods.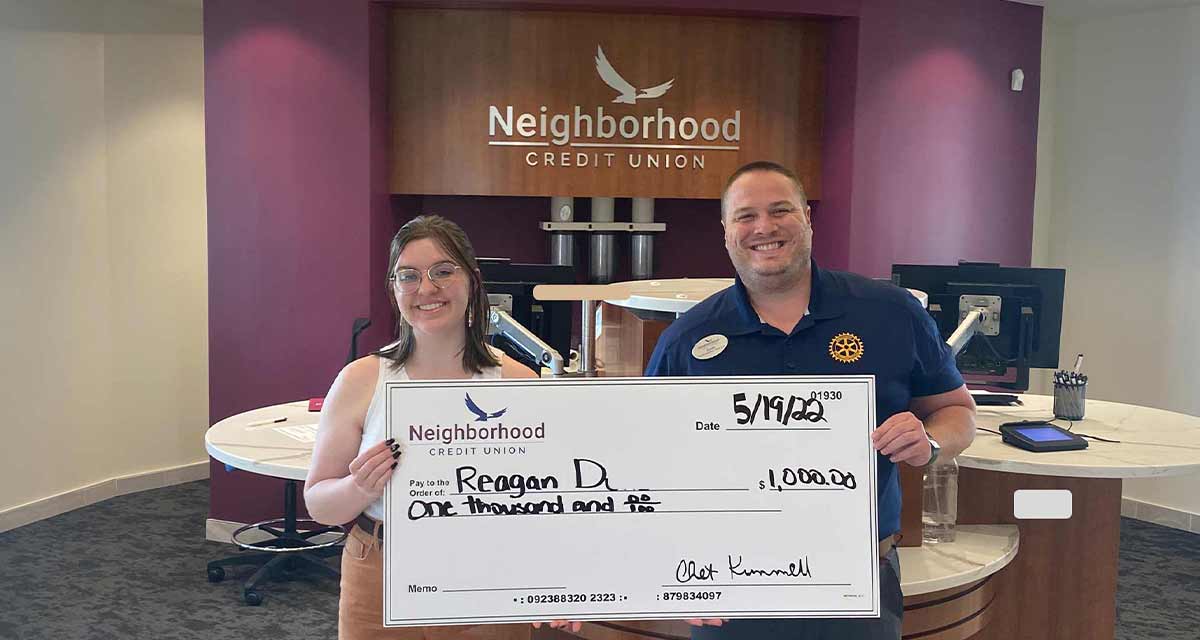 Reagan was presented her scholarship by our Highland Village Branch Manager, Justin Hess. 
Reagan is a senior at Edward S. Marcus High School and intends on attending the University of North Texas in the fall of 2022. In her video submission, Reagan spoke about her volunteer efforts involving knitting blankets for low-income and single mothers' newborn babies, donating to animal shelters, and taking an active part in community clean ups.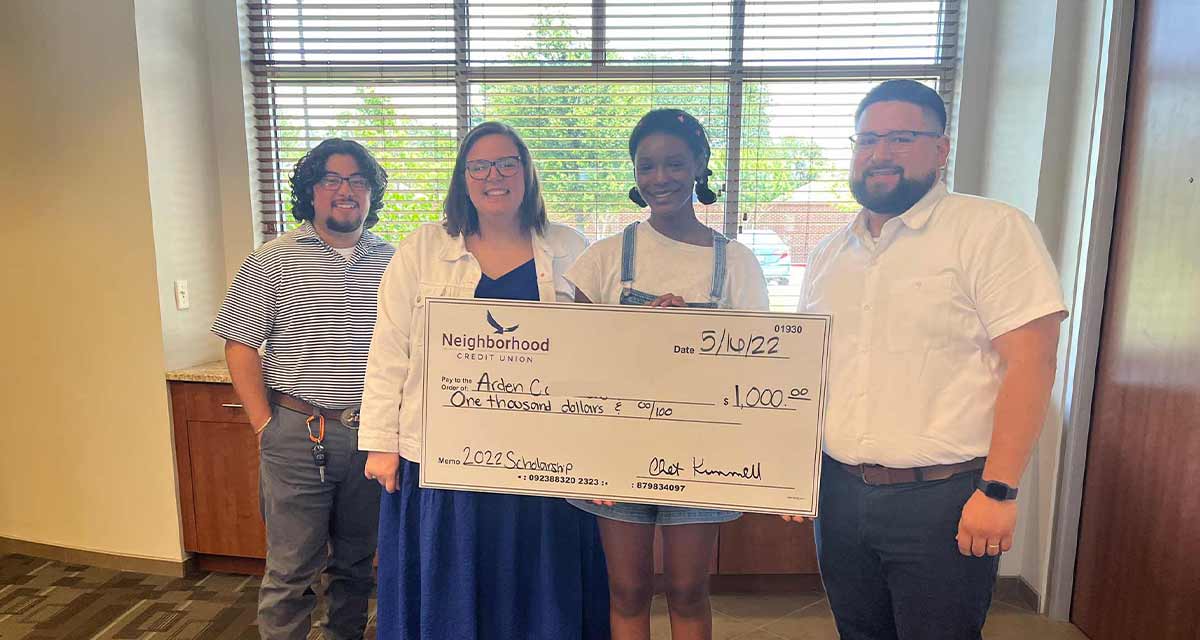 Arden was presented her scholarship by our Coppell Branch team. From L to R: Tim Liguez, financial service rep; Katelyn Huschke, digital experience specialist; Arden C.; and Gerson Calix, branch manager. 
Arden submitted a unique diary-styled essay. In her essay, she explained how she became involved with her local theater group to educate and provide support to those in the community that may struggle with eating disorders.   
---

"Each submission impressed me in their own way," said Skyler Tumbleson, Neighborhood Credit Union Marketing Specialist. "It's amazing what these young adults are doing for their community. The future is so bright for them, and it was an honor to get to know them each a bit more personally."
About the Neighborhood Credit Union Scholarship 
Students applying for the scholarship must be a member or be related to a member of Neighborhood Credit Union, be a high school senior or a college freshman with at least a 3.0 GPA, and plan on or is currently attending a two-year or four-year accredited university or college. 
Catch Up on More News
Explore News & Events for more updates on what's happening in your community and at the credit union.
Who We Are 
As an active part of the community for 92 years, Neighborhood Credit Union is a not-for-profit financial organization serving the state of Texas with branch locations in Collin, Dallas, Denton, Ellis, and Tarrant counties. With assets topping $1 billion, Neighborhood Credit Union has a continuously growing membership of over 60,000. For more information, call (214) 748-9393 or visit our homepage.