Financial Literacy Resources
Explore Financial Literacy Resouces at  Neighborhood Credit Union
GreenPath Financial Wellness
With GreenPath, you have free access to money management and financial education services.
GreenPath is a non-profit company that partners with you to achieve your financial goals.
With GreenPath Financial Wellness, you can receive assistance with:
Personal and family budgeting

Understanding your credit report and how to improve your score

Money management

Debt repayment

Avoiding bankruptcy, foreclosure and repossession
Free Financial Literacy Webinars
We are in the business of helping people achieve their short and long-term financial goals for their families. Since we are passionate about our members' financial well-being, we frequently host free financial literacy webinars throughout the year that cover various topics for every stage of your financial journey! The workshops are open to the public and all ages are welcome.
Money Management
Have a personal finance dashboard at your fingertips inside Online Banking and the MyNCU Mobile App. Access debt payoff calculators, track your financial goals and trends.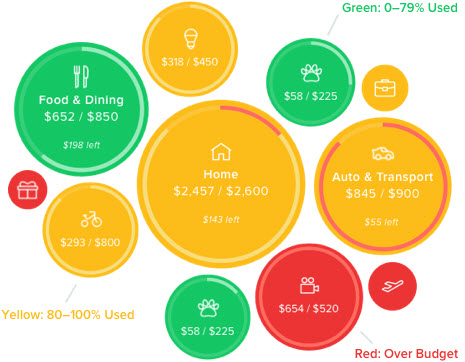 Credit Score at in Online Banking
Credit Score
 is a free service offered to help
you
understand
you
r current credit
score, give access to
you
r full credit report, provide credit monitoring
alerts,
simulate
and learn ways to improve your score
and
see ways
you
can save money on new an
d
existing loans with
us.* Credit Score is available to our members through Neighborhood Credit Union Online Banking and the MyNCU mobile app.
With Credit Score, members will have instant access to their credit score and credit report, along with personalized tips on how to improve your score or maintain an already great score.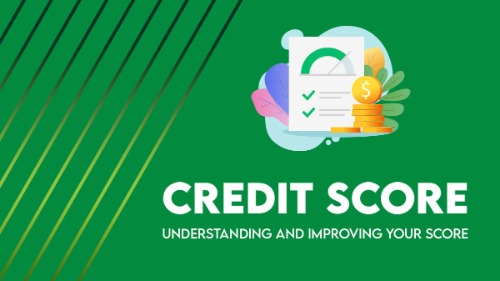 Enrolling in Credit
Score allows you to:
View your score

View your credit report

Gain insight into how your information affects your score

Tips for improving your score Calculators for estimating different scenarios
EverFi Courses for all Stages of Life
EverFi is a program that will help you get started with the knowledge and skills needed to make smart financial decisions. EverFi helps evaluate your financial behavior, compare different financial options, and find opportunities for improvement.   
---
*Enrollment in Credit Score is optional. Credit information retrieved is considered a "soft pull" and does not affect your credit score. The credit score provided is intended to help you understand the factors that affect your credit score, and ways you may be able to save money. Data is not used for loan approval purposes or for determining loan rates with Neighborhood CU. Rates and approvals for loans are based on application and approval provided at the time of a loan application. The credit score found in the credit report may be different than the score displayed in Credit Score. Offers presented within Credit Score are not offers to lend nor are they guarantees of a rate you will receive. Terms, conditions, and offers are subject to change at anytime. Credit Score is powered by SaavyMoney (Privacy Policy) and reflects the

 

VantageScore 3.0 from TransUnion.
Who We Are 
As an active part of the community for 93 years, Neighborhood Credit Union is a not-for-profit financial organization serving the state of Texas with branch locations in Collin, Dallas, Denton, Ellis, and Tarrant counties. With assets topping $1 billion, Neighborhood Credit Union has a continuously growing membership of over 60,000. For more information, call (214) 748-9393 or visit our homepage.