How to Protect Yourself from Spoofing
Updated November 1, 2023
Published April 30, 2021 
Our main priority is members' safety, and Neighborhood Credit Union will never initiate communication and then ask for your personal information via phone, text, or email. If you receive a phone call, text, or email from us that seems suspicious, please do not hesitate to alert us by calling 214-748-9393. 
What is Spoofing?
According to the Federal Communications Commission (FCC), spoofing is when a caller deliberately falsifies the information transmitted to your caller ID display to disguise their identity. 
Spoofing is a scam tactic that happens when a scammer calls an individual posing as an employee from a local financial institution, such as Neighborhood Credit Union and attempts to gain the member's trust. In reported cases, the number even appears to come directly from the credit union. Once the scammers have the member on the phone, they may try to convince the member that some type of immediate action is needed to protect their account. They may ask for a specific PIN, your password, account number, or other personal information. In recent cases they ask for information that is sent from a generated text message or email.
No matter how rushed you may feel or distracted you may be, do not answer these questions. They may stress that it is very urgent and continue to be persistent. We ask that you hang up and take the extra few minutes to freshly dial us back to confirm. As a reminder, Neighborhood Credit Union will never call you and then ask for your personal information. Our member's safety is our number one priority, so we will understand and encourage members to take this extra step.   
How the scam works:


It starts with fraudsters sending account alerts to members via text message – appearing to come from the credit union - warning them of suspicious debit card transactions on their accounts. 
The fraudsters call the members who respond to the text spoofing the credit union's phone number. They claim to be from the credit union's fraud department and are calling to verify suspicious transactions on the member's account.  
To verify the identity of the member, the fraudster asks for their username and tells them they will receive a passcode via text message and the member must provide the passcode over the phone. 
The fraudsters actually attempt a transaction that triggers a 2-factor authentication passcode, such as using the "forgot password" feature, and the passcode is sent to the member via text or email who, in turn, provides it to the fraudster.  
The fraudster immediately uses the passcode to login to the member's account, changes the online banking password, and uses Zelle/P2P to transfer funds to themselves. 
It has been noted that Zelle accounts have been heavily targeted by fraudsters using this approach because of the speed at which Zelle can make a transfer. Once the fraudster has access to your Zelle account, they can transfer money out of your account within minutes. When Neighborhood CU sends you a security code via text message, it reminds you to never share this code over the phone. If someone does claim to be from Neighborhood CU and asks for this code, DO NOT share this code and please hang up immediately. 
How to Protect Yourself from Spoofing Scams According to the FCC
You may not be able to tell right away if an incoming call is spoofed. Be extremely careful about responding to any request for personal identifying information.  
Avoid answering calls from unknown numbers. If you answer such a call, hang up immediately. 
If you answer the phone and the caller - or a recording - asks you to hit a button to stop getting the calls, you should just hang up. Scammers often use this trick to identify potential targets. 
Do not respond to any questions, especially those that can be answered with "Yes" or "No."   
Never give out personal information such as account numbers, Social Security numbers, mother's maiden names, passwords or other identifying information in response to unexpected calls or if you are at all suspicious.
If you get an inquiry from someone who says they represent a company or a government agency, hang up and call the phone number on your account statement, in the phone book, or on the company's or government agency's website to verify the authenticity of the request. You will usually get a written statement in the mail before you get a phone call from a legitimate source, particularly if the caller is asking for a payment.   
Use caution if you are being pressured for information immediately.   
If you have a voicemail account with your phone service, be sure to set a password for it. Some voicemail services are preset to allow access if you call in from your own phone number. A hacker could spoof your home phone number and gain access to your voicemail if you do not set a password.   
Talk to your phone company about call blocking tools and check into apps that you can download to your mobile device. The FCC allows phone companies to block robocalls by default based on reasonable analytics. More information about robocall blocking is available at fcc.gov/robocalls. 
Avoiding P2P Scams
According to CUNA Mutual Group, there has been a recent increase in scams involving peer-to-peer payment apps such as Venmo and Zelle. With several reporting's from different credit unions across the country, the total fraud losses have ranged from $30,000 to $2.7 million.* One of the main ways fraudsters are gaining access to members accounts, is by spoofing.  
Protecting yourself from P2P scams is vitally important and we ask that our members take this information seriously. These types of scams can be extremely costly.
Conclusion 
Neighborhood Credit Union will never reach out to members and then ask for personal information. If you receive a call from us that seems suspicious, we ask that you hang up and freshly dial our number to confirm that we were trying to contact you. The fraudsters may pressure you into taking immediate action, but we ask that you stop to assess the situation and hang up. If a Neighborhood Credit Union employee was indeed trying to reach you, we will be understanding of your vigilance. Taking this extra step of precaution may save you from a costly loss.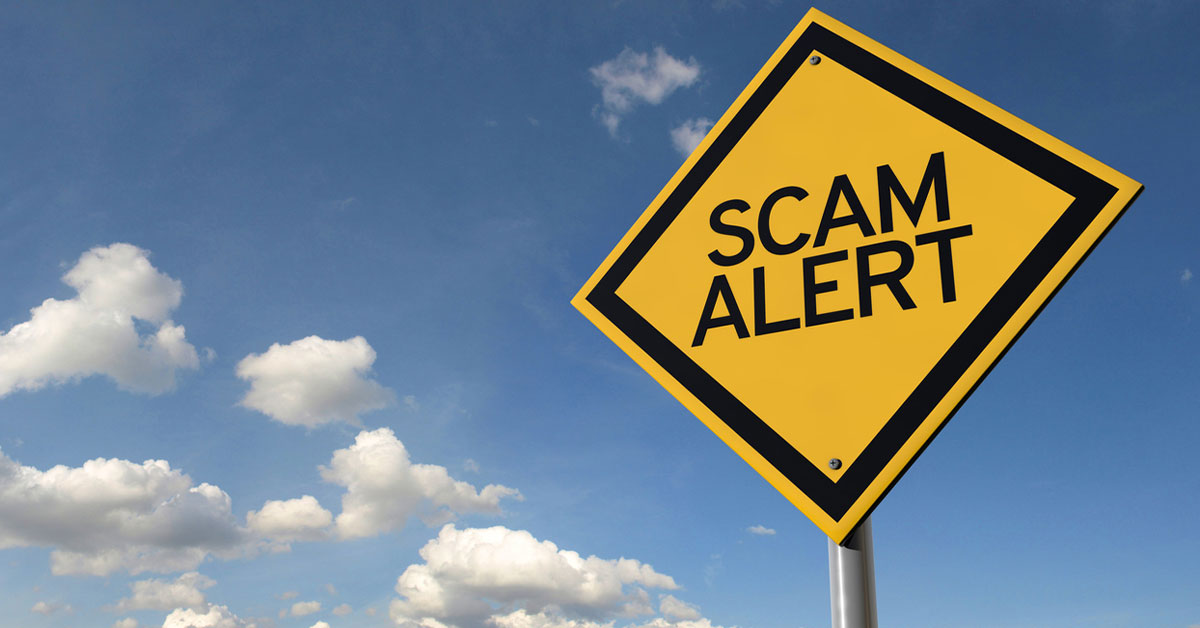 ---
*According to a 2021 Reporting

Skyler has been a Marketing Content Specialist at Neighborhood Credit Union since 2019. 
Who We Are 
As an active part of the community for 93 years, Neighborhood Credit Union is a not-for-profit financial organization serving the state of Texas with branch locations in Collin, Dallas, Denton, Ellis, and Tarrant counties. With assets topping $1 billion, Neighborhood Credit Union has a continuously growing membership of over 60,000. For more information, call (214) 748-9393 or visit our homepage.