2019 Retirement Financial Seminar
Event
Retirement Financial Protection and Planning Seminar
Date
Time
4:00 pm - 5:00 pm
Location
Neighborhood Credit Union Branch - MyNCU Learning Center & Training Room
13651 Montfort Drive
Dallas, TX 75240
Event Description
We have partnered with Member's Trust Company to bring you more resources for your financial well-being. Our speaker, Tom Walker, has over 30 years of experience with trusts and working with credit union members to protect and plan for their financial future. Refreshments will be provided.

Topics Include:
​Probate…Time Consuming, Costly & Public
Revocable Living Trust…Avoiding Probate & Guardianship 
Financial Elder Abuse...Planning Tools to Minimize Risks 
Special Needs Trust…Trusts to Care & Protect 
Health Care Directives…Exercising Control Now
Transfer on Death Deed in Texas
Trusted IRA & Estate Planning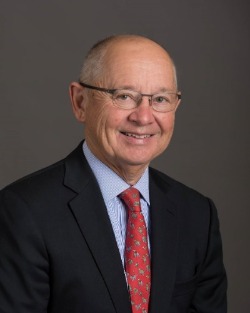 Speaker: Tom Walker, JD
CEO of Members Trust Company
Tom Walker has been President/CEO of Members Trust Company since its inception in 1987 as a state chartered trust company by Suncoast Credit Union. Between 1987 and 2004, Mr. Walker served as the CEO of the trust company and COO of the Suncoast Credit Union. In 2004, the trust company was converted to a federal charter which resulted in Mr. Walker assuming a full time position as CEO of Members Trust Company. He holds a B.S. in Business from Samford University in Birmingham Alabama, an MBA from the University of Alabama and J.D. from the Birmingham School of Law. Mr. Walker is licensed to practice law in the state of Alabama.


RSVP & Questions